An Interview with Andrew Lancel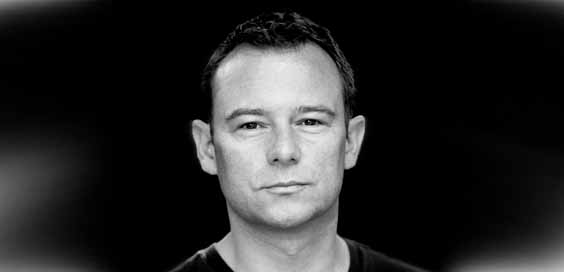 Andrew Lancel is best known to TV audiences for his portrayal of villainous businessman Frank Foster in Coronation Street (winning 'Villain of the Year' in the British Soap Awards) and as DI Neil Manson in over 300 episodes of The Bill.
On stage in 2016 Andrew starred as Captain Von Trapp in the UK Tour of The Sound of Music, and as Brian Clough in the world stage premiere of The Damned United at West Yorkshire Playhouse and Derby Playhouse. In 2014 and 2015 he starred in two Bill Kenwright Productions; Twelve Angry Men opposite Tom Conti and as Adam Snow in the World Premiere of Susan Hill's The Small Hand directed by Roy Marsden – both of which toured nationally. Prior to these he starred as Brian Epstein in Epstein – The Man Who Made The Beatles in Liverpool.
Here, Andrew talks about his role in Ruth Rendell's A Judgement in Stone, which comes to Leeds Grand Theatre, 24-29 April
"A fascinating story, sad, shocking and real"
How did you get involved with the play and what attracted you to it?
Working with Roy Marsden and Bill Kenwright again. Also, it's a whole new genre for me and the first time I have played a copper since The Bill.
You've worked with Bill Kenwright before on a couple of shows, nice to be part of one of his productions again?
Very. It's my fourth in three years. I love the company and they put on things people want to see.
A Judgement in Stone is widely considered to be Ruth Rendell's greatest work – why do you think that is?
It's a real statement on our class system. A fascinating story, sad, shocking and real.
Had you read the book before you were cast in the show – what did you love about the story?
No. The horror at the centre of the crime in such a class divide.
"I've had a nice long run with really good, intense characters"
How different is it being on stage as opposed to in front of the cameras?
Huge difference, it's chalk and cheese. The discipline is hugely different. I just want to get on with it, I know my lines now. So come on – let's get the curtain up! But I'm learning more and more that its a process which I'm growing to love and when you've got someone like Roy Marsden up front, it makes a huge difference. His experience is so vast, you have to listen and take it on board.
You don't always have to agree but having a captain like that at the helm makes it enjoyable. It's all about the part for me. I've had a nice long run with really good, usually intense characters, none more so than Epstein and Juror 3 in Twelve Angry Men. I'm very fortunate, whether it's stage or telly or radio or singing, or whatever it is, as long as it's interesting.
Did you know or have you worked with any of your cast mates before?
Roy Marsden and Bill Kenwright. Also Ben Nealon as I did Soldier Soldier in 1996.
This production has been on the road since January – what are the nicest things about being on the road?
Keeping it fresh. Great venues and seeing the country.
Are there any dates on this tour you've not played, any cities you're looking forward to visiting?
Looking forward to returning to Newcastle, Wolverhampton, Leeds, Malvern and Cheltenham.
Finally, without giving too much away, why should audiences come and see A Judgement in Stone?
It's a 'Why Done It?' as well as a 'Whodunnit?'.