An Interview with Ben Nealon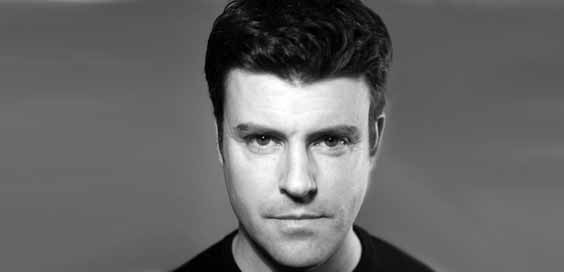 Agatha Christie Company stalwart Ben Nealon is best known as Lt Forsythe in the popular ITV award winning drama series Soldier Soldier, he also featured in the Oscar-nominated Lagaan: Once Upon a Time in India. Here, he talks about his role in Ruth Rendell's A Judgement in Stone…
You've known Bill Kenwright for a while, nice to be part of one of his productions again?
Absolutely!
You've done a few thrillers with Bill – what is about this role that attracted you?
It's great to finally get the chance to play a policeman and one that the writer has made a little more interesting than your run of the mill detective. I also really liked the relationship he builds with the other investigating officer played by Andrew Lancel – something we built on in the rehearsals.
A Judgement in Stone is widely considered to be Ruth Rendell's greatest work – why do you think that is?
It's a great story with beautifully drawn three dimensional characters.
Had you read the book before you were cast in the show – what did you love about the story?
Yes I did, and I thought: "How the hell will we be able to tell this story on stage?" I love the way it has been adapted.
"They asked me to screen test for one of the leads – and in Hindi"
Did you know or have you worked with any of your cast mates before?
Yes. I have worked with Sophie Ward, Deborah and Mark on stage and with Andrew on television.
This production has been on the road since January – what are the nicest things about being on the road?
The chance to catch up with friends and family all over the country.
You've done a couple of Bollywood films – how did that happen?
I auditioned for Lagaan as they were looking for English actors who could play cricket. After they saw me bat and bowl down at the Paddington Rec they asked me to screen test for one of the leads – and in Hindi. Lagaan went on to be nominated for an Oscar and four years later the same producer and star, Aamir Khan, asked me to screen test for another colonial epic set during the build up to the Indian Mutiny. It was for a lot nastier character and with more facial hair! They remain two of the happiest experiences of my career.
You're an OBE for your charity work with Pump Aid – tell us more about that.
I helped set up the charity Pump Aid in 1998 while filming Soldier Soldier in Zimbabwe. Since then the organisation has delivered sustainable water solutions to over 9,500 communities in rural Sub-Saharan Africa. Today 1.35 million people have access to safe water supplies and improved sanitation as a direct result of our work. The OBE was really a recognition of all the hard work everyone involved in the charity has put in since 1998.
Finally, without giving too much away, why should audiences come and see A Judgement in Stone?
It's a great story told by a really talented group of actors!