A Circular Walk from Burnsall Red Lion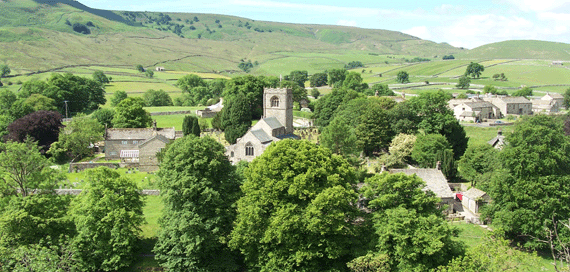 A Tale of Two Bridges

by Matt Callard
You probably know Burnsall – village fetes, fell running, famous old pub, the most photographed bridge in the Dales and, of course, the strange sight of deckchairs and sandcastles on the adjacent river beach, formed by a convenient, day tripper-luring twist in the River Wharfe.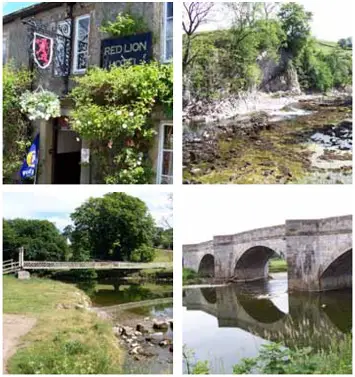 But Burnsall is also the central set-off point for a veritable spider's web of varied walks across the Dales. From the village green you can set out on a lung-busting fell hike, a gentle river meander, a village-to-village country trail or just about any variation on a theme.
This time, we're slipping down the side of the Red Lion for a frankly beautiful river walk, taking in a famous suspension bridge, a spot of road walking and some lovely views – all wrapped in a neat circular package.
"Miraculous"
Parking is simple and free if you're early or midweek – just slot in next to the village green. Late arrivals or weekenders might have to fork out begrudgingly for the field car park. Be warned, Burnsall really can get busy in high summer. If you're looking for escape from the human form, this isn't a walk for you.
The rest of us can join the sparkling River Wharfe (joyfully, thrillingly alive with big brown trout and vast multitudes of small fry this particular summer) via a much-used pathway right of The Red Lion Inn. Keep the river to your right and drink in the spectacular sights – rock scars, kingfishers, flycatchers, dippers, fast rock-crashing river currents miraculously transforming into a placid, mirror-like stillness – until you reach (45 minutes) a famous suspension bridge.
The wrapped steel cable bridge was built in 1885 by William Bell from nearby Hebden and has been very well conserved – use it to cross the Wharfe and prepare for some Indiana Jones-style creaking and swaying (although there are some stepping stones nearby for the ultra-intrepid!).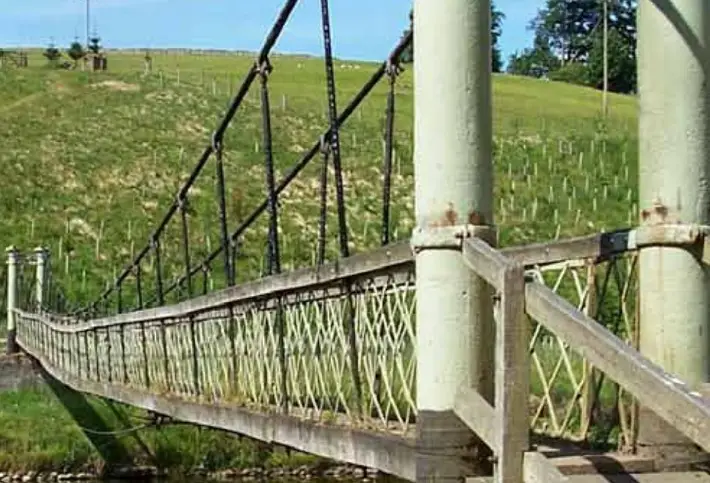 "A lovely sight"
There's a nice spot for coffee and cake at the other side. Prepare yourself for a spot of road walking. When sated, follow the road to the right and upwards until you find a stile on your right about half a mile along. Leap it and take the fairly well-defined path left above a copse of trees. Eventually, wonderfully, you're presented with a picture postcard view of Burnsall and other villages below. You'll know that this is a view to savour by the benches conveniently dotted along the route.Before long the pathway will start to wind back down towards Burnsall. You'll freestyle across a couple of fields before arriving back at the opposite side of Burnsall's bridge. All that remains is to clamber the bridge's stone steps and cross the bridge itself. If you time it right, or you fancy hanging around until dusk, you could even be treated to the famous Burnsall bats skimming the water for insects by the old bridge. It's a lovely sight – and a lovely end to an extremely lovely walk.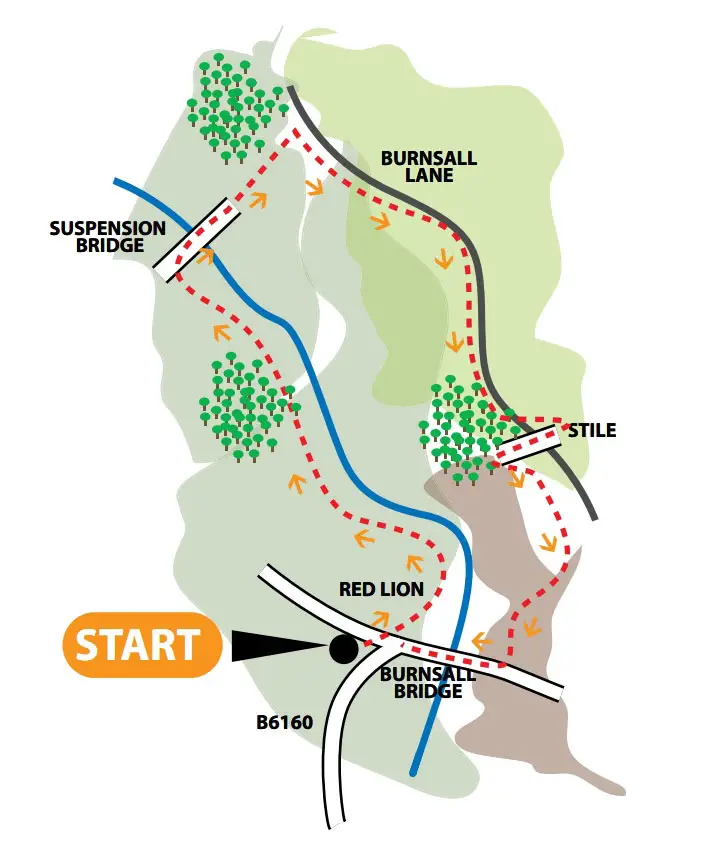 Need to know
DISTANCE: 2.4 miles
DIFFICULTY: Fairly easy
TIME: 100 minutes
WHERE: Burnsall is on the B6160 Kettlewell to Bolton Abbey road.
REFRESHMENTS: There's a picturesque pub, The Red Lion, with a lovely riverside beer garden. Food is disappointingly average pub fare when, really, the location demands something special.
WHAT ELSE: Legends abound at nearby Troller's Gill in Appletreewick. A haunted-looking ravine said to host the terrifying spectral hound 'Barquest' ("eyes as big as saucers"). The little nooks and crannies are said to hide all manner of delightful nasties. Including bloodsucking gnomes, rock throwing sprites, deranged goblins and "flesh-eating boggarts". Nice.