Yorkshire's Movie Scene at a Glance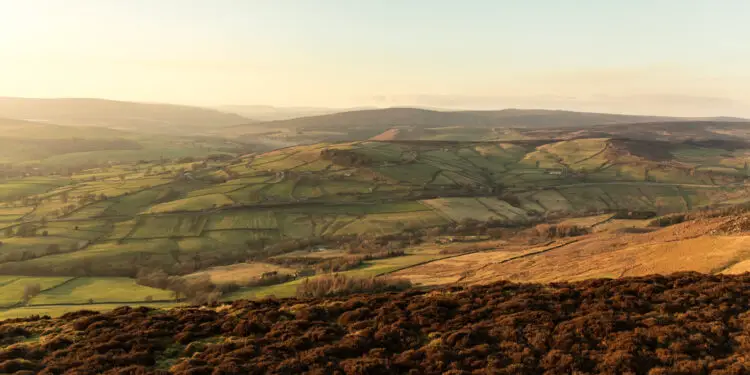 When it comes to the silver screen, Hollywood is probably the location that springs to mind way before you think of our very own Yorkshire being chosen as a film-set location. But our lovely bit of green England has made its mark on some well-known films over the years. In fact, its our green spaces alongside working class struggles that seem to be Yorkshire's stock in trade – don't expect to find glamorous blockbusters showcasing the latest Matrix copy or crypto engine here!
Sheffield has been the base for some popular Yorkshire flicks. 1997's The Full Monty is arguably its most famous. Robert Carlysle stars as six unemployed friends form a male striptease act to make some money.
And a year before it was Sean Bean who played Jimmy in When Saturday Comes. This was another working-class male-based film, where the main character had dreams of making it as a professional footballer. and ends up starring for his favourite club Sheffield United. Major scenes film for this one were filmed at Bramhall Lane, during half-time of a match between the Blades and Manchester United.
The steel city was also the location for a much heralded, darker film from the 1980s. Threads starred proud Yorkshire actor and director Recce Dinsdale, and followed two families as apocalyptic war and nuclear fallout due to a conflict between the USA and Soviet Union erupted. Showcasing the aftermath of a nuclear war, it's a hard-hitting film and not the most comfortable watch. It was a joint production made in 1984 by the BBC and Australia's Nine Network on a budget of £400,000.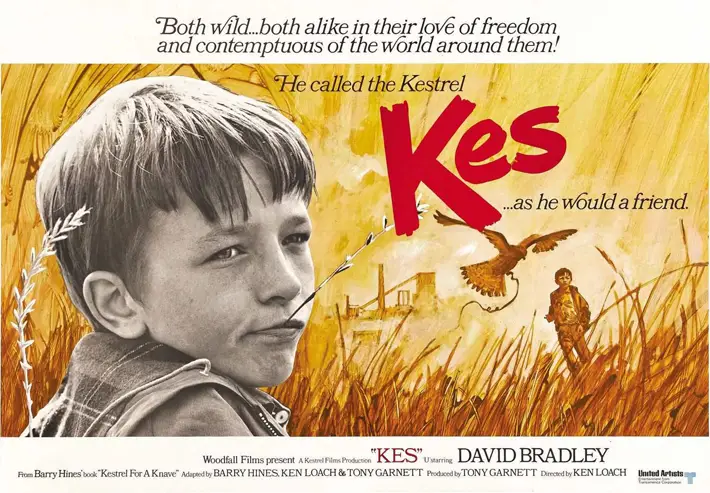 Outside of Sheffield, we had Kes shot in Barnsley and first released in 1969. Kes was a British drama film directed by Ken Loach and based on the novel A Kestrel for a Knave by Barry Hines. Another working-class based flick, Kes tells the story of Billy who doesn't have an easy home-life and isn't great in school. He's bullied by his elder brother but finds some talent in training a kestrel that he steals from the countryside, using a stolen book. It's a story with humour, but with dark undertones too. And David Bradley, who played Billy, had never acted before and took great credit for his natural portrayal of the lead role.
One of the lesser-known films was Yanks. A 1979 film starring Richard Gere, Yanks is based on the relationships between American soldiers stationed in Northern England and the locals of the villages they settled in. Although mainly filmed around Manchester, the opening sequence sees the soldiers arriving in the country and travelling in convoy up Southowram Bank, Halifax. It's not known if Richard Gere was there in Halifax for these scenes, but it's a nice thought that he could have been.
Staying in Halifax, The Piece Hall was the setting for the brass band championships in Brassed Off in 1996. Brassed Off starred Ewan McGregor and Tara Fitzgerald, and was another story that fit into the 'working class' category (there's a theme here, isn't there). The movie was based in Yorkshire and focuses on a Coillery Brass Band as their pit was forced to close in the 80s. The film was mainly shot in Doncaster, and generated £3million at the box office.
Little bits of major films have been found to be filmed in Yorkshire. Much of Billy Liar was shot in Bradford, and An American Werewolf in London's early scenes were filmed on the North Yorkshire Moors. Charlie and the Chocolate Factory included a scene shot in Leeman Road, York in and among its worldwide filming locations, and film noir movie Tread Softly Stranger starring a sultry Diana Dors was filmed in Rotherham.
We don't always associate the Yorkshire region with the glitz and glamour of the big screen – that'll be our salt of the earth attitude, where we prefer to leave the high tech modern world to the likes of bitcoin-codenorway.com or the Hollywood glitterati. But Yorkshire is a beautiful county and for that reason alone, it's been well-recognised in many a movie.