An Interview with Barry Hines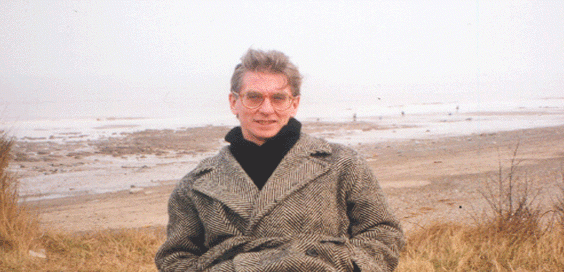 Homecoming Hero
Barry Hines is one of Yorkshire's greatest writers. His novel, A Kestrel For a Knave, and accompanying film, Kes, are iconic. He won a BAFTA for Threads, his unflinching depiction of a nuclear attack on Sheffield. Other works, Looks and Smiles, The Price of Coal and The Gamekeeper, have also been adapted for film and television. Here, in his last ever interview, he talks exclusively to On: Magazine's Nigel Armitage about the legacy of Kes, returning to live in the village he grew up in and saying 'no' to Walt Disney…
There are certain images from stories that we've read in books, or watched in films, which are not only unforgettable but burn brightly in our imagination, like embers of coal.
One such image is of a young lad called Billy Casper. He's standing in a field in a South Yorkshire town, whistling and swinging a line baited with a beef scrap. "Come on, Kes! Come on then." This young lad, unappreciated at home and at school, in a bleak 1960's industrial landscape, has trained a hawk. 'Kes' is the one thing of untamed beauty in his otherwise mean surroundings.
Another image, perhaps the most hilarious in the history of literature, is of a ruddy-faced sports-master (Mr Sugden) in Manchester United colours. He's 'Bobby Charlton' – "Law's in the wash this week" – and he's playing football with a bunch of kids. And he's the biggest cheating bully on the pitch. "Don't argue with me, lad! And get that ball fetched!" (Oh, how we miss you, Brian Glover!)
"I don't bother to contradict them"
Both images are from the same story – the novel A Kestrel for a Knave (1968) by Barry Hines. Along with director Ken Loach and producer Tony Garnett, Barry adapted his novel for the big screen. The film Kes (1969) was the sublime result. Given that the story is now such a part of our collective national consciousness, its place in The Guardian newspaper's recent '1000 Novels Everyone Must Read' – with Dickens's A Tale of Two Cities and Orwell's Animal Farm for company – appears thoroughly fitting. Likewise the top ten ranking of Kes in the British Film Institute's favourite British films of the 20th century is surely just a case of confirming something that we already knew.
For any lover of literature and film with a Yorkshire bias, the opportunity to ask Barry about this story was something of a dream assignment. He returned to live near to the village of his childhood, Hoyland Common (a few miles south of Barnsley), a couple of years ago. I wonder whether it drives Barry mad that he has spent the last 40 years or so fielding questions about his famous story of the boy and his hawk.
"Since I've been back here people talk to me about it a lot. They all seem to know more about it than me. Particularly the film which was made around here. Everybody in the village and their houses and dogs were in it. They also like to tell me who certain characters were based on. I don't bother to contradict them since it is now part of local history. It has a life of its own outside my control."
"There's still a lot of kids like Billy"
It is some achievement that a lot of people studied both the book and film at school and yet still remember the story with such great affection.
"I think that the book has survived as a set text because teachers like using it. It has a lot of possibilities from a teaching point of view. Most kinds of children seem to identify with the story. Northanger Abbey it is not! It should really be out of date now after all these years. But sadly, it's not. There are still a lot of kids like Billy around. Ken Loach's film Kes is a sympathetic retelling of the book. It adds value to it. Ken is a wonderful director for any writer to work with. I was very lucky that Tony Garnett the producer and Ken discovered my little book."
The modesty of the man is striking but his comment that: "sadly…there are still a lot of kids like Billy around" raises the subject of social injustice. It has been an important theme in all of Barry's writing. But was South Yorkshire life in the 1960s really as grim and downbeat as it is in his story? The adult characters particularly appear irredeemably unkind, even cruel in some cases.
"I think that I painted an accurate picture of what life was like for someone like Billy forty years ago. Looking back, maybe I was not as sympathetic as I could have been to some of the adult characters. Jud, for example [Billy's loathsome older coalminer brother who ultimately kills 'Kes']. He lost a whole week above ground when Billy didn't put that bet on. However, if I had digressed into sympathy for him and Billy's Mum about their lives it would have been a different story, wouldn't it?"
"Hollywood endings"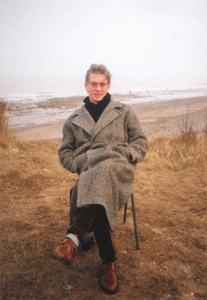 But the story is also has superb comic scenes. We can't forget, of course, Brian Glover's towering, outlandish performance as Sugden the sports master in the film version. But what about the headmaster, Mr Gryce? "'It's fantastic isn't it, that in this day and age, in this super-scientific, all-things-bright-and-splendiferous age, that the only way of running this school efficiently is by the rule of the cane.'"
"All my fictional teachers are based on real people. They didn't know they were funny. But if you go into any pub round here and listen to people reminiscing about their schooldays, those same teachers are still causing glee!"
Parallels can be drawn between Barry's story and the Billy Elliot film (the clue is in the title) from 2000. But the outcomes of both are very different. Whilst the all grown-up Billy Elliot goes on to debut at the Royal Ballet, there is no such happy ending for the Billy in Kes. He simply buries the dead hawk and goes to bed.
"How often are 'dreams realised' in real life? I write about real people and show a section of their life. Without the Hollywood endings which rarely happen outside Hollywood. My memory is failing me these days and I cannot remember the exact details, but Walt Disney offered to make Kes. On the condition that the hawk recovered. Should we have sold out? I know which way would always be right for me."
"Quiet acceptance"
And it is the lives of those in the working-class communities of the old West Riding of Yorkshire (1889 – 1974) that Barry has represented throughout his writing. He's not sentimental or nostalgic about what he calls the 'filthy, dangerous work' of coal-mining around which these communities often centred.
"Those communities are still in existence, but in a different form. The fact that members of every family worked down the pit forged strong bonds. These are gradually eroding with the passing of each generation, and with greater mobility among the young. Young families are better off now and the environment is cleaner and healthier. That old tight community spirit has gone to some degree, but pit villages in South Yorkshire are still lovely friendly places to live in."
It was the community that he knew when he was growing up and to which he has now returned with his wife Eleanor: "It's like I have never been away. The first time I went in the Club, after nearly forty years, the blokes just said 'ayup Barry' and went back to their cards. That quiet acceptance makes me feel at home. It is very pretty round here now that all the tips have been landscaped and there are nice walks."
"I felt like an icon then"
Although physically still in great shape, Barry is diagnosed with Alzheimer's Disease. His memory is not all that it was. His condition is not so advanced, however, as to prevent his voice and views coming through loud and clear. It is the same voice, the same clarity of thought, which characterises all his writing. So how does it feel to be a Yorkshire literary icon?
"Not too bad, as they say round here. People do stop me, to talk, all the time, so I am not on a pedestal. The main thing for me is to feel that I have represented them well. I remember years ago when The Price of Coal [originally a novel published in 1979 about life at a colliery] was on television one evening. When I got on the bus in Chapeltown the next day it was full of miners coming off shift. I walked down the aisle and they just looked and said nothing. I'm scared to death until one man appointed himself spokesman and said 'that were alreight, Barry'. I felt like an icon then, I can tell you!"