Keep It Up Downstairs (1976) – Film Review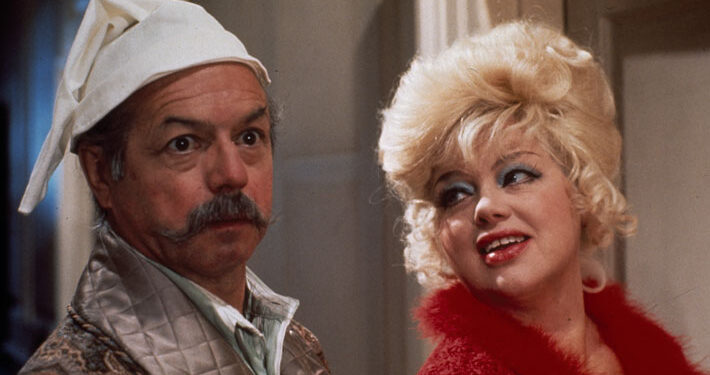 Director: Robert Young
Cast: Jack Wild, Mark Singleton, Diana Dors
Certificate: 18
by Sarah Morgan
This British comedy could only have been made during the 1970s, a time when cinemagoers were finding innuendo-laden laughs in the increasingly bawdy Carry On, Confessions and Adventures Of series, as well as their numerous copycats.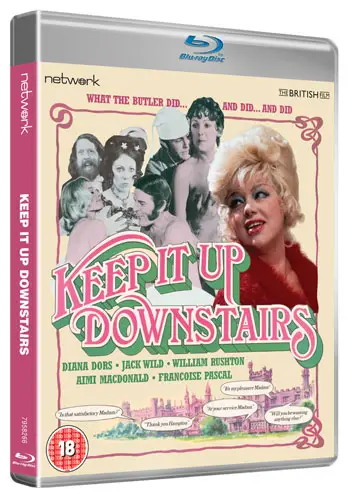 I love a bit of Carry On fun but have never seen a Confessions or Adventures Of movie; I'm hoping they're not as feeble-minded as Keep It Up Downstairs. I find it very difficult to imagine anybody either being turned on or laughing hysterically at the hijinks produced by an incredibly lame screenplay from Crossroads' co-creator Hazel Adair.
It's got a pretty good cast too – clearly the British film industry was in such a sorry state that actors simply accepted whatever came their way. In fact, it's the presence of various familiar faces that make it worth a look, if only for curiosity's sake.
"Clearly having a great time"
Easily the best performer is Diana Dors, whose personal life was, at times, rather saucy, if tales of her notorious sex parties are true. She's clearly having a great time doing her best Mae West impersonation as Daisy Dureneck, a music hall star-turned-wife of American nouveau riche businessman Francis Dureneck.
The couple pay a visit to Cockshutte Castle, the country pile owned by Lord and Lady Cockshutte, who are having all kinds of affairs with their servants. The only non-sexually active member of the household is Peregrine, his Lordship's son from his first marriage. Peregrine is more interested in scientific experiments than he is in women, but that may change when the Durenecks arrive with their eligible daughter in tow.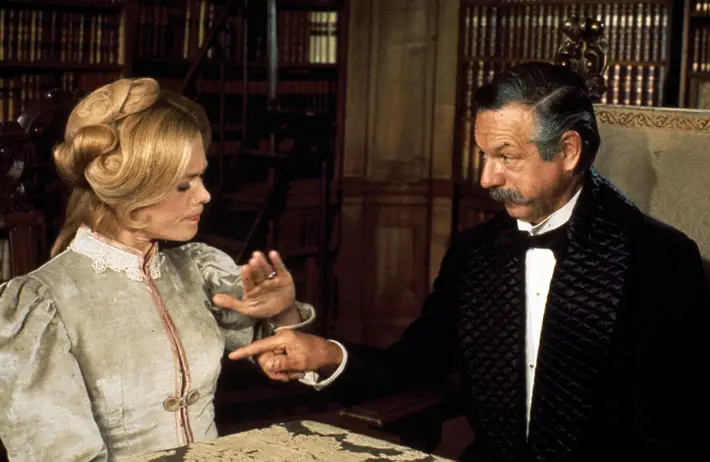 "Blip on their CVs"
The plot isn't really important; it simply exists as an excuse for people's clothes to fall off. Boobs and backsides abound here, but nothing more serious than that – there is, apparently, a hardcore version of the film featuring body doubles, but it isn't included on the disc as what could have been described as a very special feature.
Trivia fans may like to note that notorious model and porn star Mary Millington also makes an appearance. Respected thespians Jack Wild, Willie Rushton, Aimi MacDonald, Julian Orchard and Carmen Silvera are also included in the cast. It's a blip on their CVs, as well as that of director Robert Young, who also made Hammer's much-admired Vampire Circus before directing episodes of GBH and Jeeves and Wooster.
SPECIAL FEATURES:
• Fullscreen, as-filmed version
• Theatrical trailer
• Image gallery
Keep It Up Downstairs is released on Blu-ray by Network, £17.99