Boxing Day Premier League fixtures: Leeds kick-off the action!
Boxing Day might just be one of the days of the year that many look forward to in the UK for a variety of different reasons.
Many will look at it as another valuable day of rest where they can spend time relaxing with loved ones and enjoying the food that was left over from the day before because far too much was cooked up, whilst others will see the day as the beginning of the January sales and a chance to try and capitalise on the bargains that are on offer as businesses look to get rid of stock that they were unable to shift.
However, football fans in Yorkshire and across the rest of the country will immediately know that the day means that there is an even bigger tradition that will take place throughout the day: a full slate of Premier League action!
Full slate of Premier League fixtures on Boxing Day
With a slate of 10 fixtures scheduled to be played, including Yorkshire's own Leeds United, then there is plenty of action that many can look forward to, whether they decide to go to the stadium and take in the incredibly atmospheres that can be experienced on this special day or remain indoors and slumped in front of the TV after stuffing their faces full of food from the day before!
These are the fixtures scheduled to take place on Sunday 26 December:
● Liverpool vs Leeds United at Anfield at 12:30
● Wolverhampton Wanderers vs Watford at Molineux Stadium at 12:30
● Burnley vs Everton at Turf Moor at 15:00
● Manchester City vs Leicester City at the Etihad Stadium at 15:00
● Norwich City vs Arsenal at Carrow Road at 15:00
● Tottenham Hotspur vs Crystal Palace at Tottenham Hotspur Stadium at 15:00
● West Ham United vs Southampton at the London Stadium at 15:00
● Aston Villa vs Chelsea at Villa Park at 17:30
● Brighton and Hove Albion vs Brentford at the Amex Stadium at 20:00
Leeds represent Yorkshire on Boxing Day
Indeed, for those living in Yorkshire and those that follow the mighty Whites, their Boxing Day Premier League action will start off with a bang as they will be able to watch their favourite team in the very first game of the day as it is set to be shown on BT Sport.
Of course, the game against Liverpool at Anfield is perhaps going to be one of the hardest challenges that Leeds will be able to face, however fans can certainly enhance their viewing experiences. Naturally, not much will be better than a winning result, although those that decide to take advantage of the exceptional Premier League betting odds that are made available over the festive period could be celebrating as if they had a second Christmas in as many days if they are successful!
Whilst Leeds' trip to Merseyside certainly sets the Boxing Day football schedule up to be an incredibly enjoyable day of action, there is no doubt that there are a number of matches that will have to be considered potentially entertaining when the sides involved take to the pitch.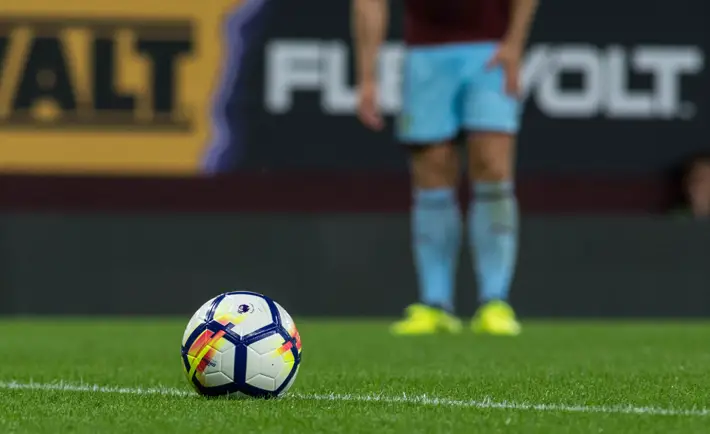 What else is there to look forward to on the Premier League schedule?
Arguably, the biggest fixture of the 15:00 kick-offs is the London derby between Tottenham Hotspur and Crystal Palace, with the games that feature two sides from the capital typically producing memorable moments throughout the season. For instance, you only have to look at the reverse fixture between the two teams in September that saw the Eagles soar past Spurs in an emphatic 3-0 victory. A lot has changed since that game, though, but it should still be incredibly entertaining.
With half of the day's matches scheduled in the 15:00 slot, fans of the Premier League will be able to feast their eyes on two more matches, provided that they have not passed out after eating so much and getting too comfortable.
Current Premier League title challengers Chelsea head to Steven Gerrard's Aston Villa in what could be a rather exciting encounter, whilst Brighton and Hove Albion host Brentford to conclude the day in the late 20:00 fixture.
Hopefully, we will all be able to enjoy the festive period a little more than we know we already will as Leeds will be able to pick up a positive result and bring points back to Elland Road!