Which Are Yorkshire's Best Casinos?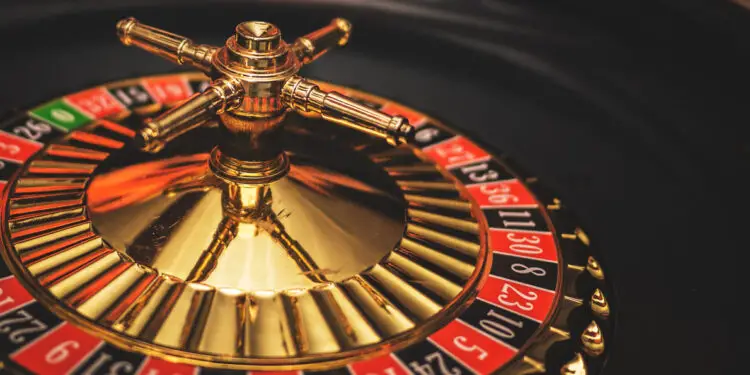 Yorkshire is a county that has a little bit of something for everyone, from windsurfing on the east coast, to skiing on its indoor ski slopes, to dancing the night away in some of the liveliest city centres to be found anywhere in the British Isles.
Added to this is the little-known fact that the county also plays host to some of the country's very best casino venues; keeping gamers of all varieties entertained into the early hours and seven days a week. Here we give a brief rundown of some of the best of the best Yorkshire casino venues. Which ones have you heard of, and which ones have flown under your radar?
Opera House Casino – Scarborough
There is something special about a casino when it is housed in the confines an historic grade-listed building, and that is exactly what is on offer at the Opera House Casino in the seaside resort town of Scarborough. Indeed, in its formative years the building was purpose built to house a circus, and over the years was then turned into a theatre and a music hall, before finally becoming a casino in 2002.
Because of its heritage and beautiful layout, the gaming experience that this North Yorkshire casino provides ranks right up there alongside OLBG's list of recommended UK casinos, as it offers Las Vegas style slot machines, touch bet roulette terminals, and even puts on live mahjong games if people request them. Once a day's gaming is over and done with, players then get to walk outside and breath in the fresh sea air and enjoy one of the most rugged coastlines that the UK has to offer.
Victoria Gate Casino – Leeds
Victoria Gate shopping centre is a relatively new development on the outskirts of Leeds and when its plans were made public a whole slew of casino providers made it clear that they wished to build premises on the site. It was perhaps this strong competition that convinced the contract's eventual winners to build the third biggest casino complex in the UK, making it a truly special Yorkshire casino highlight.
The facility plays host to over 140 slots, as well as 80 other electronic gaming terminals via which other popular casino games can be played if the live tables are all full. And it is not just gamers who are looked after at this self-styled super casino of the north of England, because on Friday and Saturday there are often some live music acts to enjoy. It is also a great place to watch live sports, so Leeds Utd fans can watch their beloved team whilst gaming.
Genting Club – Sheffield
Anyone who has visited the Steel City will have seen this distinctive building, which sits as close to its city centre as any casino on this list. What sets the casino apart is that it is completely underground, packed in beneath a multistorey carpark, whose on ramp is even built into the interior design of the casino itself.
The casino floor is crammed with all the classic and contemporary games that people would expect, and there is even room for a bar and restaurant so that gamers can remain fuelled throughout their visit. The venue continues to get rave reviews online, meaning it is a favourite of anyone who enjoys a good night out in Sheffield city centre.
Napoleons – Hull
Napoleons is a gaming institution across the north of England with venues in Bradford, Manchester, Leeds, Sheffield and Hull. The latter is a particularly beloved spot, as it sits right at the heart of all the George Street nightlife action. The wood panelled gaming area gives the whole place a delightful old-school feel and is the perfect place to either begin a night with a bang or end it with one.
There is also an onsite restaurant which provides a three-course meal for £26, which is made even more appetising with a £5 free bet given to all diners. The bar at this casino also has the feel of a cosy pub, where people can huddle into a comfortable booth or armchair and talk about all the big wins and bad beats they experienced out on the casino floor. While there are other casinos in Hull, this is without doubt the one that keeps players coming back for more.