The Best Horse Racing Courses In Yorkshire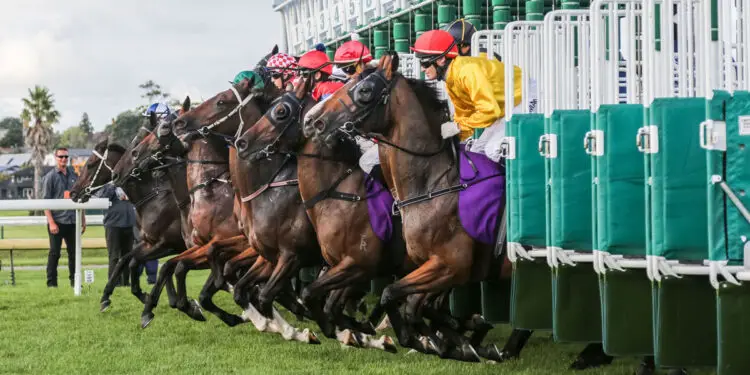 If you lose interest in horse racing TV programming, why don't you attend a real-life race track? There you can enjoy the hectic and lively atmosphere of the race and witness the true beauty as well as the fighting spirits of the racehorses.
With that in mind, we hereby rounded up the top Yorkshire racecourses for your reference. Let's start to find out now.
Beverley Racecourse
For more than 300 years, Beverley Racecourse has been an integral part of the historic Yorkshire market town. With many first class horses racing at any time, this destination is the top choice fixture in the summer for any horse racing lovers in Yorkshire.
To catch the Yorkshire races at a perfect viewpoint, you can try The Premier enclosure, where they deliver outstanding service with leather sofas, a private bathroom, and a bar with real ale.
The summer last race is a festive occasion with funfair rides and face painting, and is perfect for bringing your families and making it into a memorable day out.
Catterick Racecourse
Beginning racing in Yorkshire during the 17th century, Catterick Racecourse wasn't a full time horse racing venue until 1813.
Started on a modest scale, this course is now the biggest one in North Yorkshire, with its major race number reaching 27 each year. This place offers many venue options whether you watch the races in pairs or with your family.
The 'Paddock Enclosure' option is a perfect choice if you want to visit the Yorkshire races with your partner. Here you can sit back and enjoy a beer during the meet. Interestingly, Catterick also has kids playing areas if your children need a break from watching the racing.
Pontefract Racecourse
As the most popular independent racecourse in Yorkshire, Pontefract runs many major races all year round.
In the special 'Day at the Races' events, who wins or who loses is not important as the course incorporates the local heritage and history to make a special occasion.
The kids can join in with the entertainment, with face paints, rides and tours for them.
Pontefract is always a celebrateion of Yorkshire at its events – and lately the course offers a 'Marvellous Tea Dance' fwhich promises cake and fun alongside the afternoon racing. You're right to expect more than just a day of horse racing at Pontefract Racecourse.
Conclusion
That is a quick overview of the top horse racing courses you can find in Yorkshire. We hope now you're less interested in TV programmes and feel more excited and curious about your first horse racing course. Let's check https://www.twinspires.com/results out for more information. Hopefully, a great time is waiting for you and your partner or your whole family.