Maeve (1981) – Film Review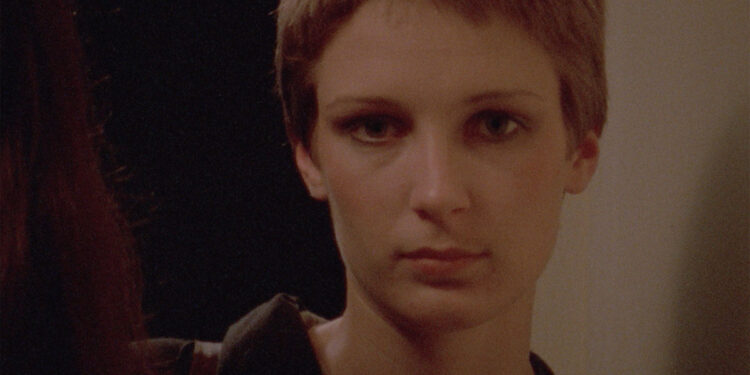 Director: Pat Murphy
Cast: Mary Jackson, Mark Mulholland, Brid Brennan
Certificate: 15
by Sarah Morgan
Pat Murphy could never be described as a prolific film-maker, but her projects are undeniably powerful, thought-provoking pieces of work.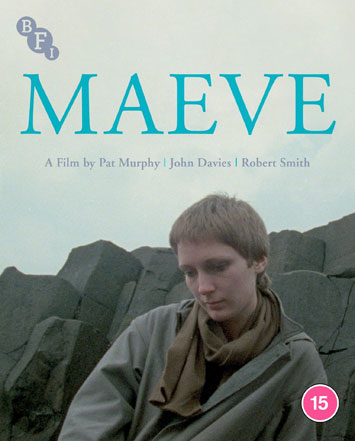 In a 40-year career, she has just five credits to her name, two of which are a short film and a documentary. It's a shame she hasn't produced more because she has a voice that deserves to be heard, and yet few will be familiar with her name.
"Challenges opinions"
Maeve – her debut, which is generally attributed to her, despite being co-credited as director with John Davies – remains perhaps her best-known work. It focuses on Maeve Sweeney, who has moved to London to carve a new life for herself, but is returning to Belfast for an uneasy reunion with her family and friends after years of absence.
Murphy forgoes a traditional narrative in favour of a series of vignettes in which Maeve's reappearance stirs up memories for those whose paths she crosses, including her parents, sister, former lover and uncle. She, meanwhile, challenges opinions on the Troubles – both those of the people she knows and the viewers' own – by seeing it from a feminist viewpoint.
It's this approach that makes the film stand out – we've all seen many takes on the Troubles, but few, if any, have taken this approach. A key scene involves a discussion with Liam, her Republic-supporting ex-boyfriend, in which she tries and fails to make him see that remembering the past largely excludes women from Ireland's story, because it's usually told through men's eyes.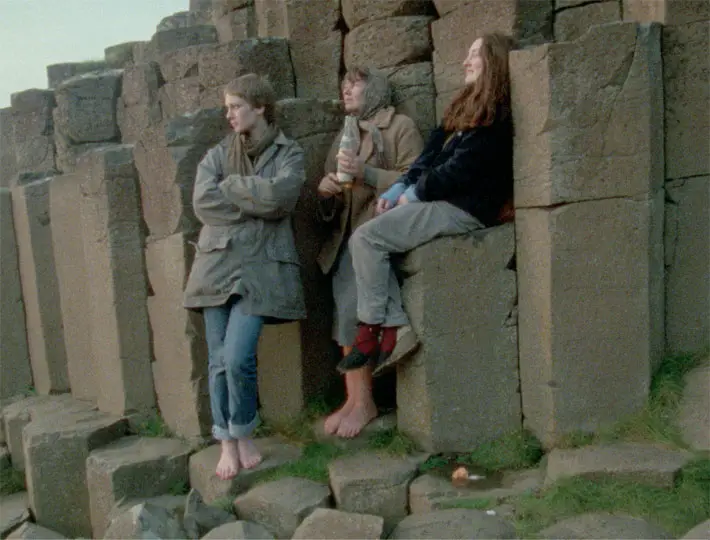 "Unflinching insight"
Although by and large the film steers clear of Irish cinema tropes – including picturesque shots of the landscape and soaring music – it does reveal how ordinary people were subjected to humiliation and aggression by the 'peacekeeping' British forces patrolling Belfast's streets.
Maeve is never easy viewing. Instead, it's an unflinching insight into radical ideas and an oppressive society, one that perhaps raised a few eyebrows at the time, but today still seems distinctly modern in its outlook. The fact that few of the actors have familiar faces also gives it a documentary feel.
The disc contains a short video essay about the film as well as an archive documentary looking back at the history of Irish cinema in which Murphy appears alongside more familiar names such as Neil Jordan and Roddy Doyle.
Special features:
• Remastered in 2K by the BFI
• Being a Woman is a Nationality: A Video Essay on Maeve (2021, 14 mins): filmmaker Chris O'Neill explores Maeve's themes of feminism, Republicanism and nationality in this new video essay
• Irish Cinema – Ourselves Alone? (1996, 51 mins): documentary by Donald Taylor Black asking why the most enduring images of Ireland have been made by foreign filmmakers, and showing the struggle to create an Irish cinema. Featuring interviews with major figures including Neil Jordan, • Bob Quinn, Jim Sheridan, Pat Murphy and Roddy Doyle
• Limited edition with a booklet featuring a new discussion on the film between Pat Murphy, John Davies and Robert Smith and essays by Lizzie Borden, Emmie McFadden and Jack O'Dwyer
Maeve is released on Blu-ray by BFI, £14.99