What Are The Benefits Of Decorating Your Home With Pay Weekly Products?
Home decoration is one thing that some homeowners might tend to overlook when they have a busy lifestyle. To make a home look great, there are many ways to spruce up the interior with new decor, carpet, and a lick of paint. If homeowners do not want to spend a lot of money on their home, there are many ways to refresh a home on a budget, such as decorating the walls and updating bedding.
Homeowners can also save money by paying for products on a weekly basis too. Whether it's furniture or flooring, there are many ways that you can save money and save on upfront costs by paying for them weekly. With weekly payment schemes, homeowners can sit back and relax without having to spend months saving money for what they need. To find out more about pay weekly products, here are just some points that highlight the benefits:
1. They bring peace of mind
When you do not have the money to buy products for your home outright, paying weekly can help spread out the cost. Whether it's a small purchase like blinds or a larger purchase like a sofa or bed, there are a range of pay weekly schemes that can help bring homeowners some peace of mind.
If they purchase a given product and only have to pay weekly, they won't feel the financial strain. With companies that have no hidden fees or interest, it's easier to get the products they need to decorate your living space. Paying a fixed amount for a fixed number of weeks for products, can help customers spend the rest of your money on other important things.
2. They are affordable
Many weekly paid products don't come with huge price tags and can be beneficial for those who are restricted by budget. Rather than needing hundreds of pounds upfront to purchase items for their home, customers can pay in small amounts over so many weeks, making it more affordable for them and easier for them to manage.
Pay Weekly Carpets offers a range of flooring, furniture, and blinds for homes at affordable prices. When purchasing a pay weekly product from them, they also have no credit checks on any of their products too. If customers are looking to decorate their living room or bedroom, they have a range of stylish sofas and beds on their pay weekly scheme.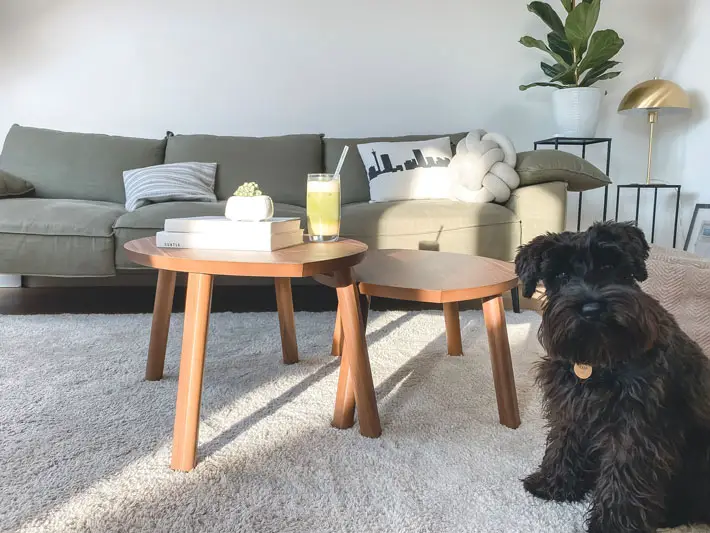 3. They come with friendly terms
When customers have less than perfect credit or have some challenging finances, it can be a difficult process to buy products to furnish their home. However, some pay weekly companies offer affordable weekly payments for set terms to help homeowners furnish their home when it was previously unaffordable for them to do so.
As some pay weekly companies do not require credit checks, customers can have the freedom and peace of mind to return items without penalty if their circumstances and finances happen to change. With 0% interest on many products too, customers can easily pay their installments each period for the set duration without any additional charges.
4. There is a range of great quality products
Whether customers are looking for a new sofa for their living room or new blinds for their kitchen, there are plenty of high-quality products that are available on finance. Roller blinds, vertical blinds, and venetian blinds, are just some stylish styles of blinds for homes that can be paid for on a weekly basis. From the bathroom to the living room, there are also many stylish ways to use blinds in the home right now.
Thankfully there are companies that provide products to pay for weekly that suit a range of tastes and preferences for customers. As well as new furniture, brand new flooring can also help to rejuvenate homes whether it's for the whole home or just for one room. Good quality vinyl flooring, laminate flooring, and