5 Reasons Why Leeds Fans Can Be Pleased with Rodrigo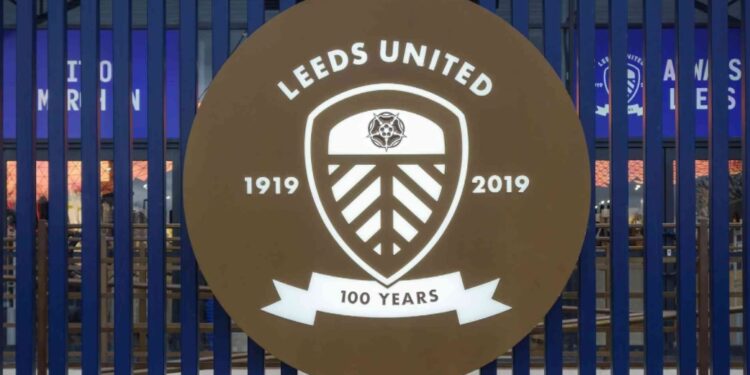 Leeds have been one of the biggest surprises in the Premier League this season. Marcelo Bielsa's men came in, guns firing, playing their own style of football and knocking off a number of big names in the process.
Names like Patrick Bamford, Stewart Dallas and the like have all proven to have the ability to keep up with the big boys, and the signing of Rodrigo was like striking a win on the slots for the team, a real game changer.
Roots
Rodrigo got his start in the Real Madrid system when he was younger. While he only played for the C and B teams, never making his debut for the first team, simply being in the system is a massive boost for any young player.
He did train with the first team on numerous occasions, but when Jose Mourinho joined Los Blancos back in 2009, numerous cuts were made, with Rodrigo unfortunately being one of them.
However, he would go on to make numerous appearances for the likes of Benfica and Valencia, scoring many goals and receiving high praise. All this means is that he has joined Leeds with proven talent, he isn't a one season wonder or anything, this is just how he plays.
Gary Neville has also heaped praise on him. Rodrigo was a player at Valencia while Neville was coaching there, and while he didn't see the best of him due to injury, he has praised his work ethic and hunger repeatedly.
Complete Forward
While he will never be as prolific as the likes of Patrick Bamford in the Leeds squad, what he is however, is a complete forward. You don't have to look any further than this Premier League season to see that he is a complete player.
He has the pace, the strength, he can make a telling pass, he can start counter-attacks, he can assist and he can score, he can even do some defending if and when need be. He is a dynamo from one end of the pitch to the other.
Considering how Leeds play as well, all or nothing, it suits players like Rodrigo perfectly, the type of players who want to attack constantly and put their opponents on the backfoot. You can see when he plays, he is always looking to make a pass or run to open up defenses.
He is also yet to show any weaknesses. He can influence the game and turn the tides for his team, but no opponent has been able to find what his weakness is, if anything, the best they can do is just make sure he doesn't get the ball.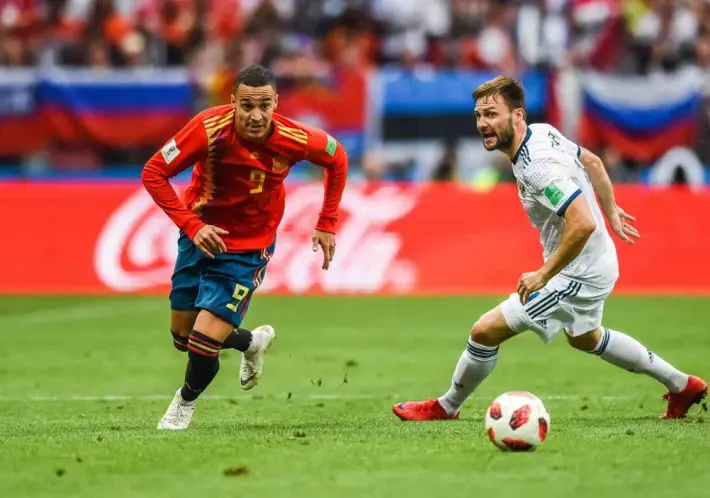 Physical Ability
For a player that is a bit older than those around him, you wouldn't be able to tell by looking at his physical ability. As mentioned already, he has strength and speed, as well as the footwork and ball control to match.
Nowadays you can't be a player that can't handle a challenge or can't keep up with opponents, you have to have the strength and speed aspects of your game locked down, Rorigo has that, there is zero doubt about that.
We also can't ignore that he has been clocked sprinting at 32km/h, incredible pace for a football player and it puts him right up there as one of the fastest in the league.
Team Role
The biggest fact in Leeds' success this season is their ability to constantly play as a unit. Whether they are winning or losing, they play as one, there isn't one player trying to go against the grain and play for themselves or their own glory.
While this can be detrimental, it has been important for them not to capitulate, as they have come across numerous opponents that have been far stronger than them. Rodrigo has played his role, being selfless far more times than he's been selfish.
This also just seems to be a theme in the Leeds team, something Bielsa has clearly drilled into them. Combining the ability to create chances and to convert them efficiently, makes Rodrigo irreplaceable at Leeds at the moment.
Future Potential
At 29, Rodrigo is unfortunately nearing the later half of his career. However, Leeds finishing where they have, and playing in the Premier League next season again, gives Rodrigo a chance at some glory.
The cash injection for surviving the season will allow for some squad strengthening, and a new player or two that can partner with Rodrigo in midfield can help lift Leeds to the next level.
Yes, there are some great players there now, but a big name, established talent coming in can turn Leeds into a bigger threat, especially if they can find another midfield maestro.
While he might not be the biggest name in the league, the effect that Rodrigo has had on his Leeds team since joining has been obvious. Even though Patty Bamford has been scoring the goals, who knows where they would be without the puppet master Rodrigo pulling the strings in midfield.