Another 48 Hours in London – Travel Review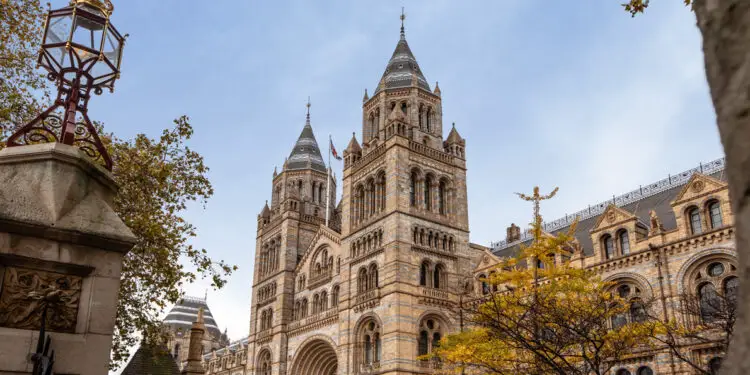 By @Roger Crow
I'm back in the capital with a couple of days to kill, because there's never enough time to take in everything you want to in one trip. Here's my brief guide to some of the best places to eat, stay and see in the Smoke.
Where to have breakfast: EggRun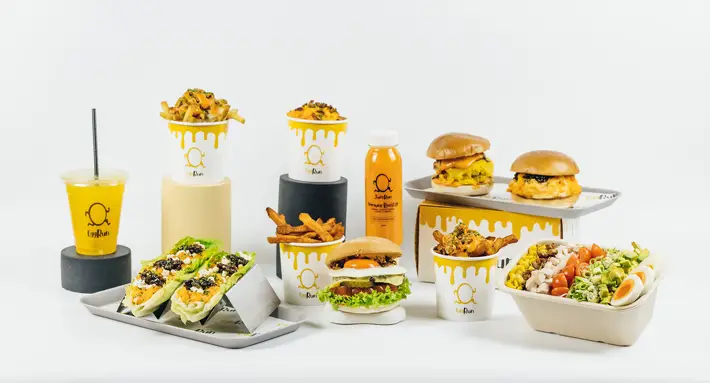 I'm not sure what a "cult casual eatery" is, but I do know EggRun is a lot of fun. As you might have gathered by the title, it's a restaurant dedicated to the humble egg.
Launched during the pandemic as a delivery-only service, it now has its first London location based on Fish Hill.
Apparently the founders work in collaboration with award-winning chef John Skotidas. And you can tell this isn't just one of those thrown together eateries.
The output is described as 'Grab-and-go eating and dining', though as I have a bit of time to kill, after making my order, I take one of those buzzy, flashy gadgets which let me know when my meal is ready and take the weight off at the modest seating area upstairs.
Whether you're vegan, veggie or carnivore, there's something to suit all tastes. My 'New Yolker' is a terrific burger with a fried egg, caramelised onions, secret sauce, cheddar cheese, lettuce, crispy onions and gherkins on a warm flour bun. (I'm drooling again).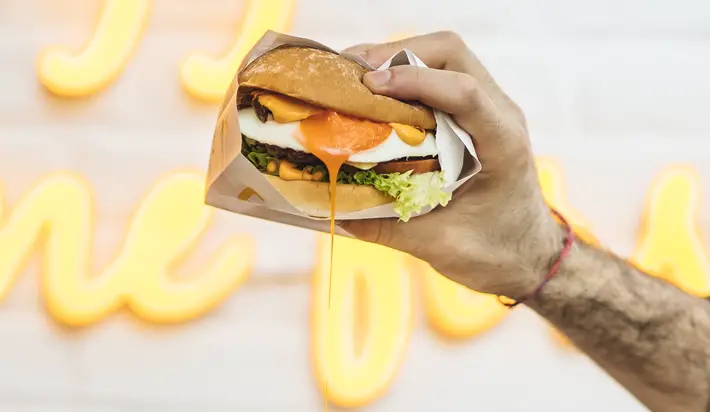 "Keep me going all day"
As I'm fresh off the early train from Yorkshire, it's culinary nirvana, and the sweet potato fries with all the good stuff really hits the spot. Said fries are called 'Make it Savage', and many of the key ingredients from my burger are added. Trust me. It's phenomenal.
Obviously as we're dealing with runny yolks here, you will get messy. I've no idea what business folks will think if they get splattered with yolk, as during my days as a fast food chef about 150 years ago, I was taught to break the yolks for such an occurrence, but each to their own. The good news is it won't break the bank, which is always important for travellers on a budget.
I have a can of still water, and a tub of superb chocolate brownies for afters. Though I don't scoff them on the spot, they keep me going all day with their chocolatey goodness.
Open from breakfast through to dinner, for eat-in or take-away, dishes start from £6.45 and use the highest quality, sustainably sourced and organic ingredients. And naturally the company is keen to ensure it's kind to the planet. All packaging is biodegradable, compostable or recyclable, with no single-use plastic. The acid test is would i return? Definitely. Great food at an affordable price, with bright, uplifting decor. It's just the job for anyone who likes dining with a difference.
OPENING HOURS:
Monday – Friday: 7am – 7pm, Saturday: 10am – 3pm
46 Fish St Hill Bridge, London EC3R 6BR
theEggRun.com
Where to stay: Fraser Suites, 39B Queens Gate Gardens, Kensington and Chelsea, SW7 5RR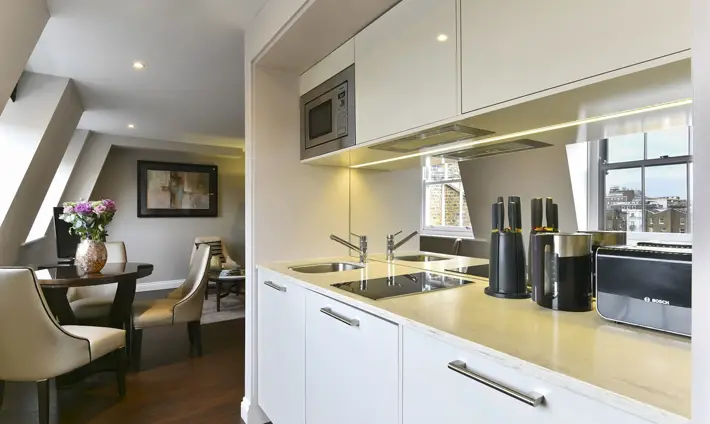 The more hotels I frequent in London the more I realise studio apartments are the way forward. Any residence with a mini kitchen is all right by me, especially if it has a sink, microwave, hob and cooking facilities. Why waste a fortune on some posh high street meal when you can rustle up a spag bol or ready meal in the comfort of your temporary home?
And Fraser Suites is a cracking residence. Kensington and Chelsea naturally has no shortage of decent supermarkets, so there's plenty of choice if you want to do the temporary home cooking thing.
Check-in is super efficient, and a lot of fun thanks to the front desk guy who runs through the usual ritual of ID check, key card hand-over and so on. I have a room on the fifth floor, and the lift whisks me there in no time. Not always a given in some hotels.
My first impression is "Very nice!". Okay, there's not much of a view, but a huge spacious room, super comfy bed, spacious wardrobe with robe, slippers, and that excellent kitchen area with crockery, wine glasses, and pans for rustling up something special. Oh, and the bathroom is excellent too with a super power shower that takes a minute to work out, but once you're in there, troubles melt away like a snowman in front of a roaring fire.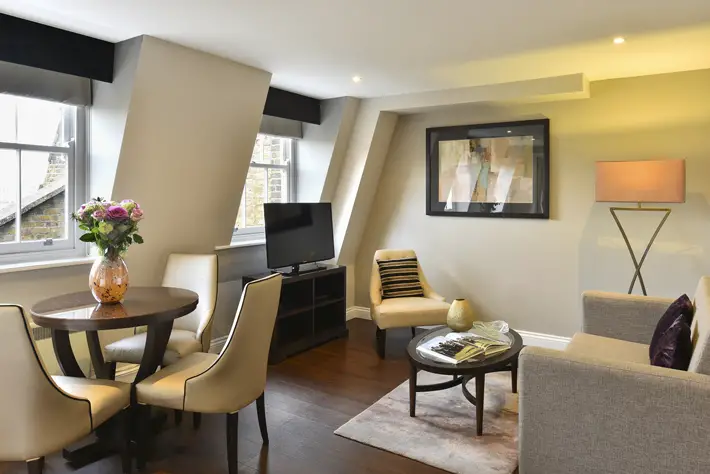 "Super comfortable"
I've just walked around five miles, so I want to kick back and relax. There's a rather nice lounge area with a decent TV and a semi posh table for dining.
There's one key problem for a tech addict like me and that's the lack of USB ports. At first glance there aren't any. I had packed the obligatory USB plug for one such occurrence but a last minute change of bag left that at home. Thankfully I rang reception and they informed me there is one port by the phone lead. Thank heavens for that, I think initially. "Saves me going back out to the local shop and buying yet another one for my huge collection back home". (I do eventually because the second hotel I stay at is also USB port free).
On the subject of local supermarkets, I emerge with a tidy haul of snacks and goodies for the evening.
I could head off to the West End for a night on the town, but instead I crash out and decide an early start is called for doing cultural things.
The bed is super comfortable, and though the room could do with a spot of sound proofing as revellers return to their rooms and play TVs a bit too loud, it's not a deal breaker.
Check-out is easy and efficient which is always a bonus.
Well rested, it's time for some culture.
Apartments at Fraser Suites Queen's Gate start from £120 per night.
The serviced apartments range from studio to one and two-bedroom accommodation types, with all of the 105 fully furnished luxury residences complete with contemporary interiors and well-equipped with modern conveniences. All apartments have living space and kitchens, whilst the 24-hour reception, concierge and laundry service are on hand to help your stay go more smoothly.
More info: london-queensgate.frasershospitality.com
What to see: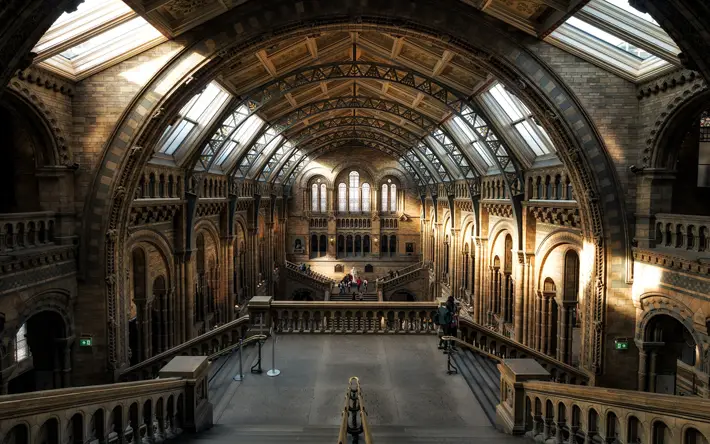 If you book early enough in advance, the Natural History Museum is just around the corner from Fraser Suites. However, if that's heaving, the V&A is a bit further up the road, and if you book online, try and go first thing so you can soak up some of the best art and culture in the world. Some of the exhibits will cost, but the bulk is free.
And if you don't mind a bit of a trek, Tate Modern is always worth a look, and often a laugh. Some of the exhibits are extraordinarily bad, while others take your breath away. I've always maintained that art is whatever you can get away with, and one person's masterpiece is another's face palm emoji. I do know if you can make a living slapping paint on canvas and or weaving some epic creation from bits of wool, and getting a huge audience, then more power to you.
Where to have dinner: Ping Pong, 23-24 Maiden Lane, Covent Garden, WC2E 7NA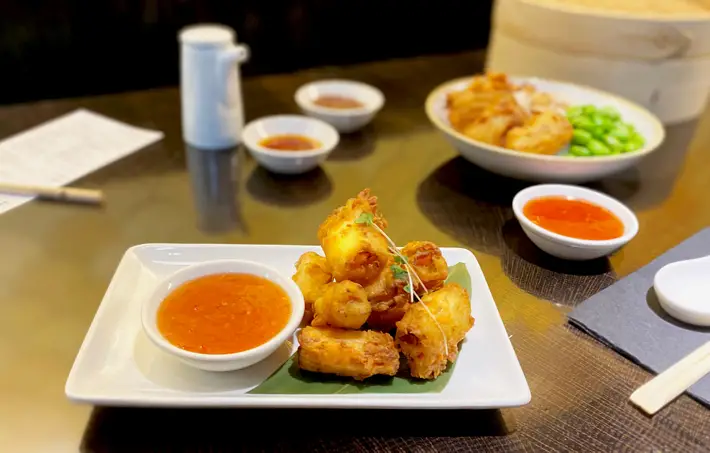 "Has me drooling"
After catching up with an old mate at a local Canadian Bar, we head to this engaging eatery just around the corner. It's surprisingly huge, and pretty busy, which is unsurprising considering we're in the heart of one of the world's most popular tourist attractions.
The waitress brings us a long list of goodies; we tick which ones we want, and a few minutes later we're tucking into delicious dishes.
I order a Cherry and Pistachio Sour, which is a mix of bourbon, cherry liqueur, pistachio syrup, egg white, crushed pistachio and lemon wedge. It really hits the spot.
The main is a mix of Prawn Toast with Spicy Mango Sauce; Sichuan Veggie Spring Roll; Cheeseburger Spring Roll and Soy Marinated Chicken Skewer; Chicken Katsu Rice Bowl with Curry Sauce, I'm happier than a Labrador with his favourite bone. Even just looking through the photos a day later has me drooling once more.
Dessert is Chocolate Fondant with Vanilla Ice Cream, and Mochi, which rounds off a perfect meal. The whole lot for both of us, which includes two signature cocktails, comes to £60, which is pretty good value for this neck of the woods. Service is fast, friendly and efficient, and the atmosphere is very amiable. Again, I wouldn't need to think twice about returning.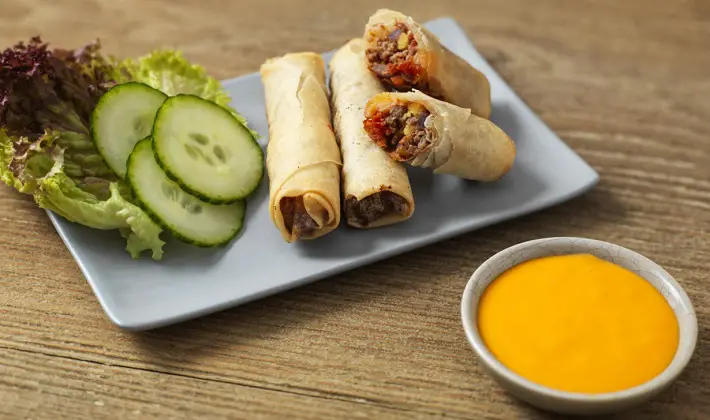 "Idyllic weekend"
After a pint and a mooch around assorted shops, I head to Picturehouse Central for a coffee and a movie before calling it a night at a pretty good hotel in Earl's Court. (Booked it at one of those online sites, and for £55, it's proof you don't need a second mortgage to have a good couple of days in one of the planet's most energising cities).
As luck would have it, it's a 10-minute walk from Jenny Agutter's screen house in one of my favourite films, An American Werewolf in London. So naturally I pay it a quick visit for a few selfies. Thankfully no irate resident emerges to tell me off. They probably get a lot of film geeks paying tribute to the best horror comedy that's not Carry On Screaming.
By 11.30am, after the obligatory Tube negotiations, I'm at King's Cross and heading back to Yorkshire. It's another of those idyllic weekends where I get more than my fair share of steps in. Just as well considering the amount of carbs I load. But it's not just the food that keeps me coming back for more. The galleries and museums are obviously some of the best in the world, and the fact many are still free is remarkable. Some might say that London is almost as good as Yorkshire. Almost.
OPENING HOURS:
Sunday-Wednesday 12-9pm, Thursday-Saturday 12-10.30pm
23-24 Maiden Lane, London, WC2E 7NA
pingpongdimsum.com