Edinburgh – Travel Review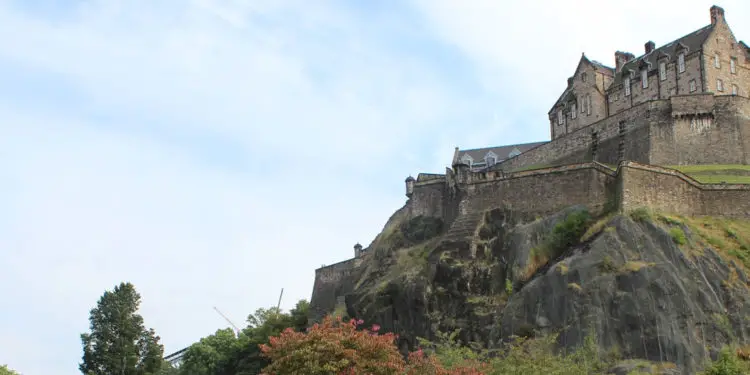 48 Hours in Edinburgh
by Lisa Byrne
As soon as our LNER train pulls into Waverley Station, Edinburgh has an immediate impact on the senses. The city appears to have been magically carved out of burnt rock and transformed into a fairytale capital, complete with castle, walls and vast, stately buildings. However, the dark stone also gives the place a shadowy, melancholic air – appearing to embrace the centuries of turbulent history that the city has witnessed.
After a brief stroll from Waverley Station, the Byrne clan of myself, husband Davey and daughter Brontë, arrive at our temporary abode – Hotel Indigo in York Place. Our room was very spacious and comfortable, but as tempting as it was to take a quick nap on the luxurious bed, we decided that as we only had 48 hours in this beautiful city some exploration was called for.
With our brilliant Edinburgh City Passes in hand – which allow you free entrance to 23 attractions -– genius idea!, our first stop was the award-winning Edinburgh Dungeon on Market Street. The dungeons are notorious for being rather terrifying, and this one certainly didn't disappoint. A range of revolting characters took us on a tour of the city's history, sparing no squeamish visitors by telling their gory tales. The dungeons are an utterly brilliant way to learn about the 500 years of misery in this country's past as it's both a highly entertaining, yet utterly horrifying at the same time.
Our journey through the history of Scotland included hearing about the legend of Sawney Bean. This foul family – said to be cannibals – are believed to have killed over 1,000 people, before eventually been caught and executed. We also heard about the infamous body snatchers Burke and Hare as well as the horrendous methods of torture used in that bleak period – a time when diseases swept through the city. The attraction also had an number of riveting rides, which added to the thrills and terror, making the dungeons a must-see for any visitor to Edinburgh.
"Stunning dining destination"
After escaping from this labyrinth of terror, we strolled back to the New Town for dinner at BABA restaurant, part of the uber salubrious Kimpton Hotel Charlotte Square. Due to its immense popularity it's difficult to get a reservation at BABA, so we were very lucky to grab a table in this stunning dining destination, decked out in glorious shades of turquoise.
Our waiter Matthew meticulously took us through the extensive Middle Eastern menu before we finally opted for A Taste of BABA – a feast of delicious dishes. Favourites included chargrilled prawn and preserved lemon mayonnaise; turkey and smoked bacon kofte and rotisserie corn-fed chicken. Though the BABA ganoush with pomegranate, sumac and nut plus the the falafel complemented with garlic tahini and yemenite hot sauce were the best we've ever tasted.
Next day, following a breakfast of traditional Scots porridge (served with salt, not honey), we ventured back into the Old Town to visit the famed Real Mary King's Close on the Royal Mile – named after Mary King, a merchant burgess who lived there in the 17th century. The close was bricked up during the great plague of 1645 with up to 300 infected residents left to die in their homes.
After being uncovered, the close – which was originally a host of narrow streets with eight-stories high tenement buildings on either side – has become a major attraction, taking people on an incredible guided tour around the alleyways, with many tragic stories attached. It is truly astonishing to wander through the maze of streets, with the constant eerie feeling that you're walking with ghosts.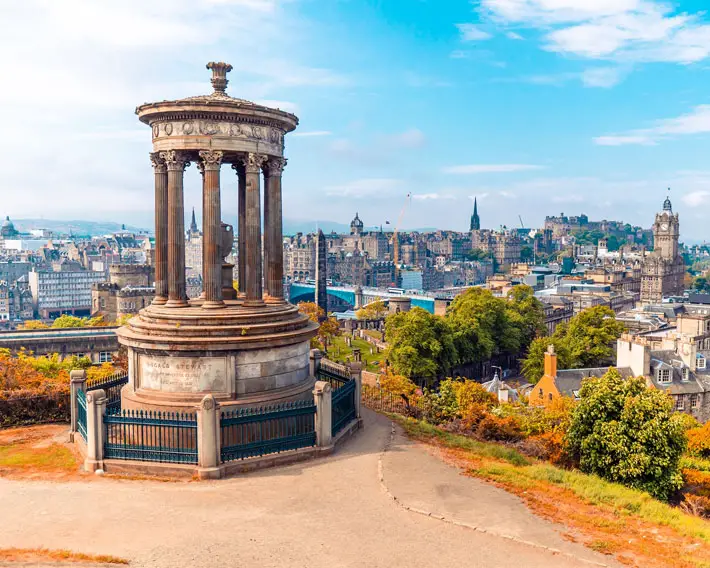 "Gloriously decadent"
Once back in daylight, we strolled further up the Royal Mile to the world-famous Edinburgh Castle, which is absolutely spectacular. I would highly recommend going to see the Scottish Crown Jewels as well as the private apartments of the Stuart dynasty. You can even visit the birthing chamber where tragic Mary Queen of Scots gave birth to her son, James VI, who later became King James 1 of England. Just below Edinburgh Castle is Camera Obscura and World of Illusions, where you can be part of a huge variety of interactive optical illusions, including the mirror maze and vortex tunnel – a great treat for all age
Crossing back to the New Town, we decided to have a late lunch at one of our favourite hotels in the world, The Balmoral. We last stayed at this iconic hotel 12-years-ago and cannot praise it high enough. The staff are incredible and a stay here makes any guest feel like a much-loved returning member of the Royal family. But this time we headed through the gloriously decadent lobby to the Brasserie Prince by Alain Roux – a restaurant which promises to marry classic French cuisine with Scottish produce.
After a warm welcome by our waiter Pierre who escorted us to our table in the corner of the baroque-style room with lots of gallic influences, we perused an extensive men while sipping a sublime glass of Saint Emillion. For starters we had Normandy onion soup, breaded frogs' legs with garlic and parsley and Lyonnaise salad with poached egg, artichoke and lardons. The onion soup was by far the best we've ever tasted while the Lyonnaise salad was delicious. But our star award went to the frogs legs which were swiftly devoured.
Our fabulous mains consisted of sirloin steak, cooked to perfection while the red wine braised oxtail daube with dauphinoise potato was a glorious assault on the senses. We shared a mixture of desserts, including vanilla mille-feuille with chocolate sauce and chocolate and coffee opera cake, which were as good as the ones created by our favourite local bakery, Bettys.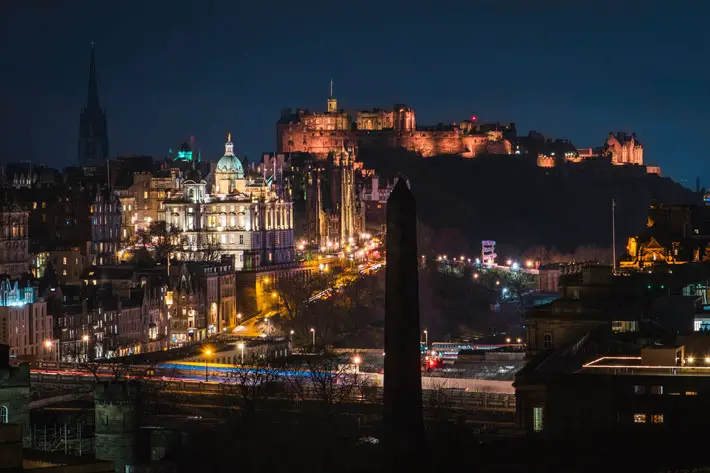 "Glorious city"
Next morning we headed to the Scottish National Portrait Gallery, which tells the story of Scotland through portraits of the people who shaped it. Head to the top floor to view an array of incredible paintings featuring some amazing characters, many famed the world over such as Robert Burns, Mary Queen of Scots and Prince Charles Edward Stuart. Apart from gazing at these breathtaking paintings, it's extremely relaxing to wander around the incredible red sandstone gothic palace in which these priceless pictures are housed.
Sadly, it came to our last couple of hours in this glorious city and we aimed to go out with a bang by visiting the Hard Rock Cafe for lunch (Edinburgh Dungeon offers a package deal with the Hard Rock). While staring at images of rock royalty covering the walls, we feasted on delicious cheeseburgers and fries followed by a divine chocolate brownie before walking back to Waverley. A fitting way to end an amazing 48 hours in a charming but also grippingly eerie capital city"
Edinburgh Dungeon –  thedungeons.com – Tickets from £13
Hotel Indigo Edinburgh, 51-59 York Place 44-131-5565577 – hotelindigo.com