Setting The Stage at Hull Truck Theatre To Welcome Audiences Back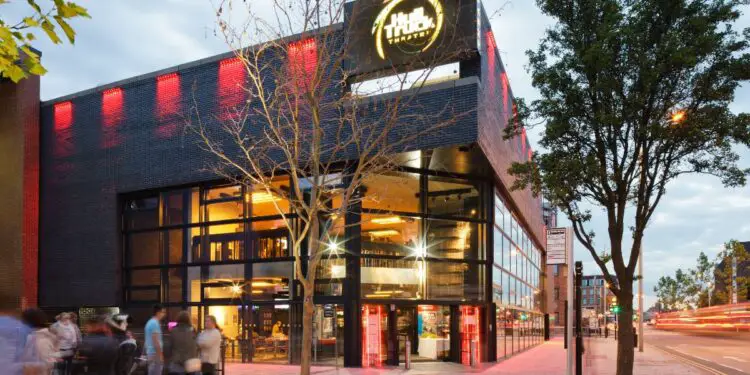 Hull Truck Theatre are working with an up-and-coming Yorkshire-based theatre designer, to bring the theatre building back to life ahead of re-opening to audiences this summer.
The artistic intervention is entitled Setting The Stage. And it'll begin to grow over the coming weeks and be visible through the windows of Hull Truck Theatre's iconic building.
As Covid restrictions begin to ease, the theatre is taking steps towards re-opening. To reflect what's taking place behind-the-scenes in preparation for live performances; Setting The Stage will incorporate several creative phases. All visible from the outside of the building, they include Rehearsals, The Half, Beginners and Lights Up. The completion of the installation will also coincide with the re-opening of the theatre for its summer programme. At the end of April, the full programme will be announced.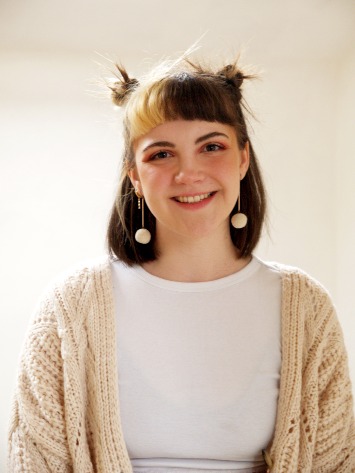 "Growth, togetherness, hope"
The installation will also include vibrant window displays using props and costumes from previous shows. They'll give a glimpse into theatre productions of years gone by, but with a twist. There will also be a flower-themed community engagement element to the project, symbolising key themes of growth, togetherness, hope, community and wellbeing.
Hull Truck Theatre are asking members of the community, schools, and community groups, to contribute to Setting The Stage by crafting a flower from paper, card, or any other recyclable materials you can easily find. And anyone entering could think about writing messages, drawing pictures and also creating patterns. They could use bright colours, or upcycle paper they already have as well. An outdated event poster, or Hull Truck Theatre programme could work perfectly too. 
Caitlin Mawhinney is a Freelance Theatre Designer. She said "Setting The Stage is an artistic intervention that puts sustainability and the community at the forefront of the theatre's resurrection. We are creating a narrative that will take the public on a journey of anticipation. From the backstage prep to the opening night, whilst allowing them to become part of the story through their floral contributions.
"It was really important to ensure that the project could be delivered as sustainably as possible. And so the incorporation of recyclable flowers seemed like a natural fit. Flowers are a great indicator of growth, new beginnings, and hope. And seemed like the perfect metaphor to incorporate into this project."
To find out how to get involved, visit: hulltruck.co.uk