10 Diverse Things To Do in Mallorca
Mallorca, a jewel in the Mediterranean, offers more than just sun-kissed beaches and turquoise waters. The island boasts a diversity of experiences that cater to all kinds of travellers. From culinary delights to outdoor adventures, Mallorca is a playground of opportunities.
1. Explore Palma's Vibrant Arts Scene
Palma, the capital city, is an arts lover's haven. Apart from housing contemporary galleries, the city also offers street art that speaks volumes of the local culture and history. The Es Baluard Museum showcases artworks that range from modern to classical, featuring artists from around the globe.
2. See the Panoramas From a Bike
The diverse terrains and panoramic routes make Mallorca a paradise for cyclists. Services like Rompelberg Cycling Holidays where you can hire road bike Mallorca offer a variety of rental road bikes that are prepared before your arrival. Whether you're an experienced rider or a beginner, the company offers specialised road biking experiences that reveal the lesser-known yet stunning parts of the island.
3. Experience Authentic Mallorcan Cuisine
Indulge in authentic Mallorcan cuisine by visiting local eateries that offer everything from rustic meat dishes to freshly caught seafood. Some restaurants even offer cooking classes, allowing visitors to take the taste of Mallorca back home.
4. Visit Ermita de la Trinitat
High above the village of Valldemossa, the Ermita de la Trinitat offers a fabulous view of the Mediterranean Sea. The chapel itself is a serene place, ideal for moments of reflection or simply enjoying the spectacular scenery.
5. Enjoy Beachside Dining
The island is dotted with beachside restaurants that offer not only fresh seafood but also panoramic views of the Mediterranean. Enjoy a meal as the sun dips below the horizon, painting the sky in hues of orange and pink.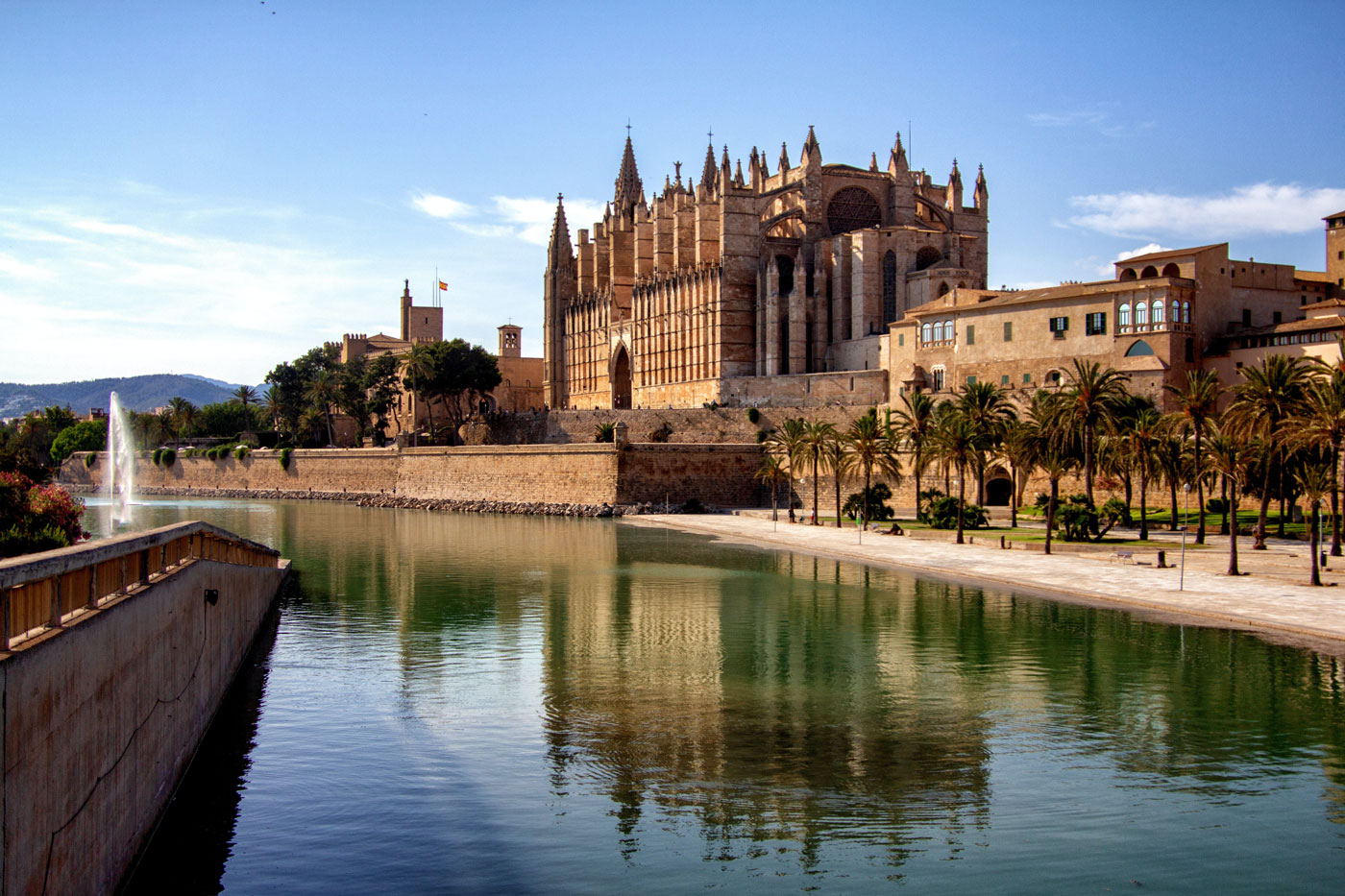 6. Wander Through Palma's Old Town
The old town in Palma offers a unique blend of Spanish and Moorish architecture. A walk through its labyrinthine streets offers visitors a chance to step back in time. With its historic landmarks and hidden patios, it's a fascinating place to explore.
7. Explore the Tramuntana Mountains
A UNESCO World Heritage site, the Serra de Tramuntana mountains offer a host of activities for the adventurous soul. From hiking and cycling trails to picturesque villages like Deià and Valldemossa, the mountain range has something for everyone.
8. Dolphin and Whale Watching
One of the lesser-known activities in Mallorca is dolphin and whale watching. A number of companies offer boat trips that take you deep into the sea to witness these magnificent creatures in their natural habitat.
9. Discover Street Art
Various towns and villages across the island have become canvases for street artists. The resulting works add a modern flair to Mallorca's rich historical backdrop, making for unique photo opportunities and a deeper understanding of contemporary island culture.
10. Visit Tiny Cabrera Island
The island of Cabrera is a protected marine park accessible by boat. Here, one can snorkel in crystal-clear waters, explore ancient ruins, or relax on untouched beaches.
Mallorca offers a rich tapestry of experiences, from its thriving arts scene and delectable culinary offerings to its natural beauty and outdoor adventures. The island promises not only a versatile holiday but also enriching experiences that are sure to leave an indelible mark on any traveller's memory.