5 Best Things to Do in Porto this Summer
Portugal is a popular European destination that people from all around the globe love. It is not uncommon for travellers to love the country so much that they buy property there so that they have a stable home to go to every summer.
Whether this is your first or millionth time visiting Portugal, you must have heard of a little coastal city in the north-western part of the country called Porto. Porto has actually been a widely known centre ever since antiquity. This fact is enough to make you realise and get excited about the great amount of history and culture you will get to absorb during your holidays. Are you ready to note down at least five major things that you must do in Porto this summer?
1. Admire the churches
Whether you are religious or not, there are many impressive and towering churches in Porto. You can admire their architectural significance and let their sight mentally transfer you back in time. Some of the most popular catholic churches in Porto are Clérigos Church, the Church of São Francisco, Church of Santa Clara and Porto Cathedral.
2. Wander in Foz do Douro
Foz do Douro is a district in Porto, and it is one of the most romantic spots in the city. The most exquisite attraction of the area is the beautiful promenade that leads the ones who walk there to an amazing view of the Atlantic Ocean. Besides the promenade, travellers can visit two fortresses: Fortress São João Baptista da Foz, which was built in the late 16th century, and the smaller Fort of São Francisco do Queijo.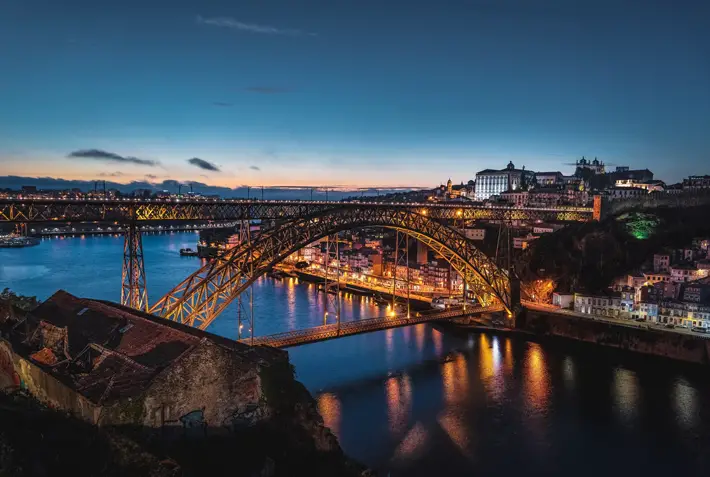 3. Go swimming
As we have mentioned above, Porto is a coastal city. This means that there are several beautiful beaches that both locals and tourists can take advantage of. You will need a car in order to reach them. You can find an excellent car to hire in Porto on Enjoy Travel, and then safely get to any beach your heart desires. It is hard to say which the best beaches in Porto are, but we can share our favourite picks: Praia do Carneiro, Praia dos Ingleses and Miramar.
4. Protect the city!
The fact that the city was desired and admired by many peoples and nations throughout history is evident by the ruins of medieval fortifications. The Walls of Dom Fernando, also known as Fernandine Walls or Muralhas Fernandinas in Portuguese, were a series of walls that started to be constructed in 1336 because the city was getting more and more population and power. Tourists can walk along the walls and learn more about its history by reading the UNESCO signs that they will find along their way.
5. Drink a glass of Porto wine
Portugal is famous for its delicious wine. It would be an actual sin to go to Porto and not drink its wine. There are many excellent bars in the city that offer a glass or a bottle to its customers. You can also visit the Port Wine Museum in order to learn practical information about wine history.