Strikes, Slides & Stagnation: Royal Mail's £1m a Day Crisis
Royal Mail has said it could split itself up as it reports losses of £1m a day, and there's a name change for its holding company to International Distributions Services.
The postal provider has said that the board would consider separating its two brands, GLS and Royal Mail, if it was unable to achieve significant operational change in its UK business.
This comes on the back of workers announcing a strike over pay, and the business reporting an 11.5% decline in revenues year on year.
Michael Hewson, Chief Market Analyst at CMC Markets UK commented: "After reporting its full year numbers in May, the Royal Mail share price continued its downward slide, falling out of the FTSE100 in June, with little sign of a respite since hitting 18-month lows at the end of last month."
Deteriorating outlook
When the share price is compared to 2019, there was still an improvement. Domestic parcels have risen to 276m from 242m (+14%), which has boosted revenues by 15.6% to £843m. But international parcels have gone in the other direction, falling 44% to 37m and revenues dropping to £169m from £207m in that year. Addressed letters also saw a big fall and continues to be an area which is unlikely to improve, with revenues there falling 12.9% compared to 2019.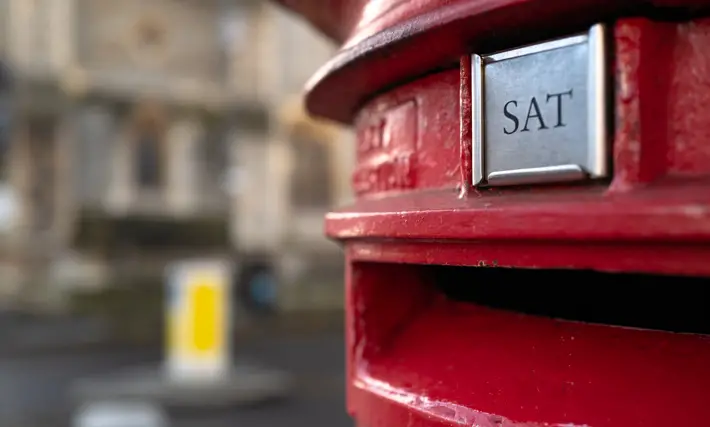 Mr Hewson said: "This slowdown has meant that this area of the business swung to an adjusted operating loss of £92m, while the outlook has deteriorated due to concerns that this trend will continue. When set against a lack of flexibility to make operational changes."
With the organisation losing £1m a day, it finds itself battling with the likes of Amazon, FedEx, and UPS. With that, there is a need for Royal Mail to modernise, and capacity is constrained back by a lack of automation. This limits the ability to scale up as Royal Mail looks to compete with its competition.
Pay to keep in line with inflation
The vote to go on strike by Royal Mail staff makes the need for operational change even more urgent.
And it promises to be the biggest strike since 2009 after 115,000 postal workers voted in favour of the industrial action. The Communication Workers Union (CWU) general secretary Dave Ward has been reported as saying the strike over worker's pay is "a vote of no confidence in Royal Mail's chief executive and board, who should seriously consider their futures in our industry".
A separate strike from managers within the UK postal service was called off after Royal Mail made new proposals on jobs, pay and conditions. In May, they said it had completed a £400m return to shareholders, prompted by a profit hike after a boom in online shopping during the pandemic.
Michael Hewson thinks that staff want a fair wage increase in line with rising living costs. He said: "Royal Mail staff want their pay to keep track of inflation, a failure to agree any sort of deal will only make matters worse for the longer-term future of the business."