5 Reasons to Hire a Campervan and Travel Around Scotland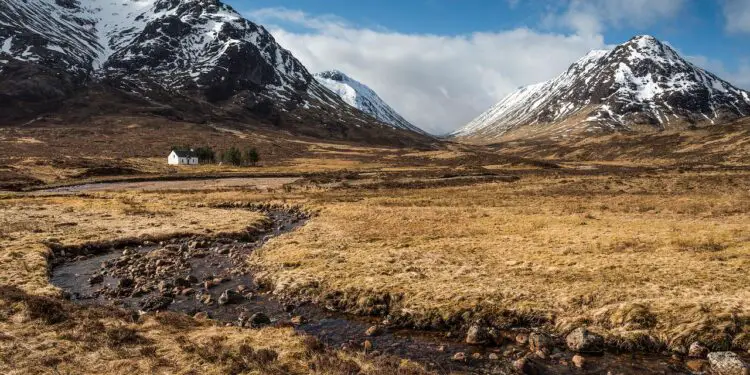 Ever wanted to just take-off somewhere? Go where ever you wanted to? See some amazing sights and not be tied by any schedules, or must-be-awake-by deadlines? Taking a campervan holiday has grown rapidly over the last 10 years. Campervans have grown in sophistication, with all mod cons included with increased comfort, which allow you to enjoy a week or two on the road travelling where ever you want to go! 
Want some extra space, put up an awning on the side of the campervan or even pack a tent to provide separate sleeping quarters. Campervan hire can provide an ideal holiday for young families, or couples, to wanting share some great adventures together, attend summer music festivals or camp near relatives who don't have space to accommodate them.
Read on and discover that by hiring a campervan it might just give you one of the most memorable holidays you've had. If that journey is around Scotland, you'll discover some of the most scenic roads trips in the world – and with handy van hire in Warrington available at PSD, there's nothing to stop you.
Freedom!
Avoid those airport queues, the security checks, long crowded flights and hassle with your bags. You are in control of your time, the pace at which you travel and where you want to go. Once you get behind the wheel of your campervan the open road is your home! You CAN plan your journey, but if you find that beauty spot, a river's edge you don't want to leave or an endless and deserted beach, you can just stay there. Plans can be changed, if a new place takes your fancy, and you want to go there, off you go – nothing is going to stop you.
The Great Outdoors
 A campervan holiday brings you as about as close to nature as you can get. Your campervan will get you to that car park at the start of a mountain trail, on the shore of any beach or deep into forest and woodlands in our national parks and open spaces. 
You can sleep with the night sky and stars in full view with no light pollution to spoil the view, enjoy the beauty of rain on your roof, or open you sky-light and listen to nature as you go off to sleep. Your campervan becomes your base to set off along paths and trails, either on foot or by bike, to great into the heart of the country side. 
Many of the shorelines around the country will have somewhere you can park up overnight and spend the evening around a camp fire on the beach enjoying the sounds of the waves and the comfort of a drift-wood campfire.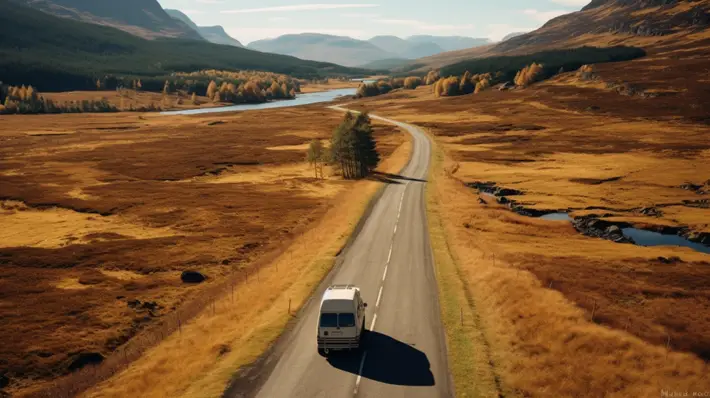 Alfresco Dining
That first cup of coffee of the day enjoyed outside in the quite of the early morning, to a full on barbeque on the beach. Campervans come with a full equipped kitchen enabling you to easily rustle up a meal that can be enjoyed in the open air. 
You can cook with the absolute freshest locally sourced produce from the farmers markets, quay-side or shops close to where you're staying. 
Studies show that eating in the fresh air improves happiness, decrease the level of stress hormones inside your brain and eases muscle tension. It's also a great bonding experience with your kids, keep the recipe simple and quick, and they'll enjoy the experience of helping you make a meal for the family
Bring Your Pet
No more expensive kennel fees, or heart-break as your leave your dog for a week or two – they can come with you! Almost all campervan hire companies now provide dog friendly campervan hire, which allows you to bring your dog in the campervan. 
 As long as they are "suitably restrained", either in a harness or travel box whilst driving, you can enjoy the open countryside with man's best friend!
If your dog already enjoys being in the car, they'll appreciate the larger space of a campervan whilst being close to you. The campervan provides a great opportunity for both of you to experience new surroundings, walks and spend extra time together.
Cost – Easy on the purse strings
Hiring a campervan, compared to a holiday with flights, hotel bookings and car hire can save you hundreds of pounds. Costs will vary depending of the size of the campervan you need, but most campervans can be hired under unlimited mileage contracts so there are no hidden surprises when you return the vehicle. You also need to consider hiring in high or low season periods and campsite fees is you decide to spend a few nights at a particular destination.  
As you are cooking in the campervan, or eating at campsite cafes and bars, food will be at a reasonable cost.
Campervan Hire Scotland
Campervan Hire Scotland. Scotland has some of the most varied scenery to travel around within relatively small distances. From lowland border countryside, to the forests, glens, lochs, Munros and mountains, and the wide open beaches surround Scotland's mainland and its islands. There's also a focus on encouraging visitors to Scotland with the promotion of the North Coast 500 Route , the South West Costal 300 as well as many other which can be found here at the Visit Scotland website. 
Enjoy your journey!