How Do Cash Apps Work? Details You Should Know Before Download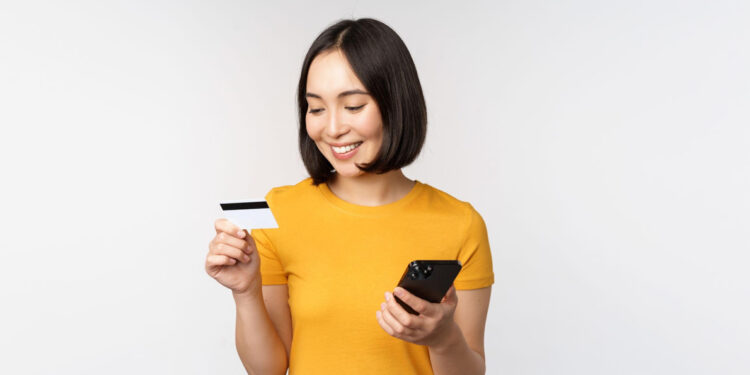 Peer-to-peer payment apps like cash apps have become really popular among consumers due to the technological progress in the fintech space. This app allows people to quickly send and receive money from other people using their mobile devices. Moreover, cash apps also provide an option to purchase Bitcoin through its platform.
In addition to that, it is possible to file taxes through the cash apps Taxes feature. So, users can create a free account and instantly receive or send funds from other users within the same country. It's also easy to learn how to set up cash apps as cash advance apps no credit check can be downloaded to your mobile device and served to you on the go.
Keep on reading to find out how to use cash apps and how to borrow money from cash apps when you are strapped for funds.
Key Facts About the Cash App
Back in 2013, Square Cash became an innovative solution offering one-step payment services to consumers and doing away with the intermediaries. Square made Cash available for businesses across the USA. Users only had to tie their debit card to the account and they could pay people through email, without the numerous steps and delays associated with online payments at the time. The company also launched Android and iOS apps to simplify the application process.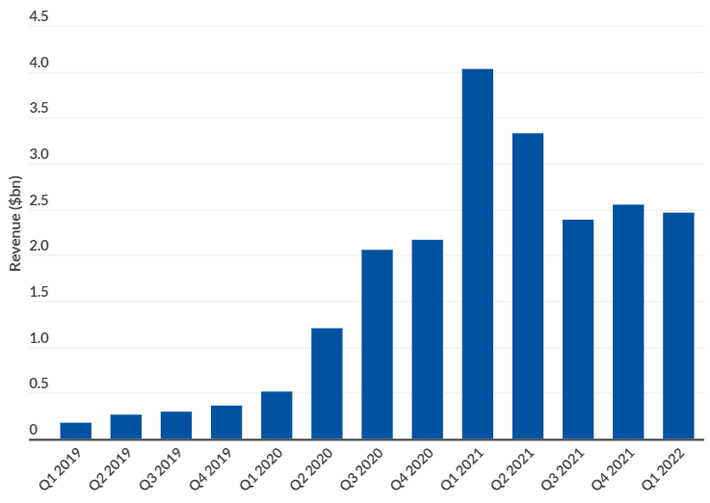 To get costs under control, Square started to flesh out the cash apps in 2016. It made the cash apps more competitive with other peer-to-peer solutions and allowed users to hold their funds. One more addition happened in 2018 when the company added the ability to buy and sell Bitcoin. It quickly accelerated revenue generation on the app. cash apps generated $12.3 billion in revenue in 2021, while 81 percent of that came from Bitcoin trading. There were 44 million monthly active users in the fourth quarter of 2021. The app had a net profit of $2.03 billion.
What Is a Cash App?
This is a P2P payment app that offers people a chance to quickly receive, send, and invest their money. The app was initially called Square Cash and was launched by Block, Inc., formerly Square, Inc. in 2013. It used to compete with mobile payment apps like PayPal and Venmo.
Keep in mind that the cash app is not a bank but a financial platform. This app offers debit cards and banking services through its bank partners. Users may send, invest, and receive money through this app, set up direct deposits, and obtain a debit card. Furthermore, there is an opportunity to invest in stocks for as little as $1. Clients may sell or purchase Bitcoin through cash apps as well.
How Does Cash App Work?
Are you willing to know how instant cash advance apps work? If you have a debit card you can tie it to your existing bank account and add funds to your cash apps account. Also, you may transfer the money from your cash apps account to your active bank account. Take into consideration that this process generally takes from two to three days.
Receive and Send Funds
If you want to know how to get free money on cash apps, you should first set up a free account by linking it to your current bank account. A user may receive and send funds through the mobile app once the payment source is tied. You will find the green payment tab where you can enter the sum you want to "pay" or "request" to create a new payment.
Every user should make a unique username, called a $Cashtag. If you search for a certain $Cashtag, you will be able to find businesses and individuals to request or send the funds. In addition, you may search for people by their phone number, name, or email address. If you want to know how to delete a cash app account, you should go to the Account Settings page on your Android, iPhone, or iPad. Make sure you transfer all the left funds to your bank account before you delete the cash apps account.
Transfer Funds
When you obtain payments, the funds are kept in your cash app balance. You have the right to transfer them to your linked bank account or keep them in the app. There is a no-fee standard transfer option but it takes up to three business days to complete the transaction. If you want to make an instant transfer, you will need to pay 0.5% to 1.75% of the transfer amount.
Add Funds
You may also add money to your cash apps account by pressing the "Add Cash" button, choosing the desired sum, and tapping "Add".
Additional Information
It is necessary to admit that you need to be careful with what information you enter. If you make mistakes in the name or the account data of the recipient, the funds may be sent to the wrong party. Once it is done, you won't be able to get the money back unless the person decides to refund it. Who can utilize cash apps? People aged 13 to 18 need to get approval from their guardians or parents in order to access all the cash app features including a Cash Card and direct deposit. Bitcoin trading, investing features, and paying taxes is available only for users who are at least 18.
The Bottom Line
In conclusion, cash apps are a modern and safe option for sending, receiving, and investing your money. It uses the latest encryption and protects its users with the help of fraud protection technology. You may send and receive money from other users for free within three business days. There is a small fee for instant money transfers. If you urgently need to get extra funds, you may utilize cash apps directly from your mobile device.