How Could Tech Help Yorkshire Firms Grow Brand Awareness?
Covid-19 and the lockdown that followed has represented one of the biggest challenges many Yorkshire-based companies has ever faced.
As the UK's economy tentatively creeks back into action, customer trust and brand awareness is more important than ever before. If customers are going to buy your products and services, you need to be on their radar – and, it's also an enormous help if they consider you to be a company that will deliver a good level of service.
With nearly 40% of companies in the area less than 5 years old, how can we hope to inspire this kind of awareness and trust in audiences?
For many local businesses, technology is the answer.
Marketing via social media
There's no question about it, social media has its problems – but despite this, it's quickly become one of the primary ways people interact with businesses and brands.
Considering a haircut? Looking at buying a pre-owned car? Maybe you just fancy a decent pizza? You can be that there are plenty of reviews online – and if you've got any feedback about the experience, social media's also a great place to iron out any problems.
With these types of experience in mind, it's clear to see that social media is powerful for brands – but how can local businesses harness some of the trust that a solid social media presence offers?
For many small businesses, it's all about 'influencers'.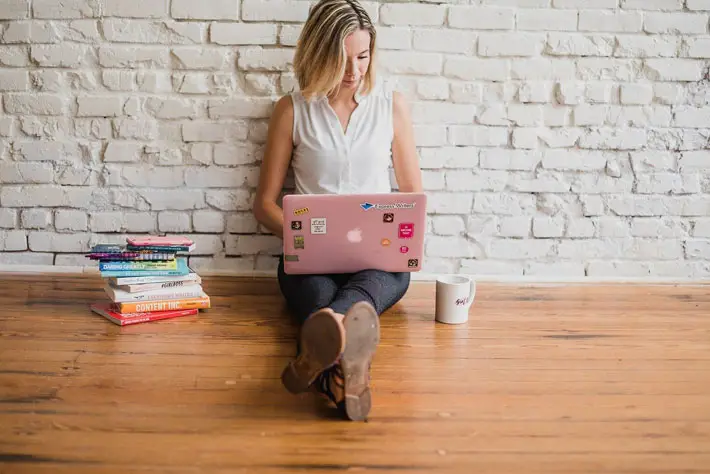 Influencer marketing
If you're any older than 30, there's a good chance that the term 'influencer' fills you with negative ideas – but the truth is, there's more to being an influencer than creating gaming videos or make-up tutorials on YouTube.
In reality, anyone with an audience is an influencer – simply because they have the ability to influence someone's buying decisions.
You might not fancy marketing your local Yorkshire-based business with millionaire teenagers who've shot to fame on Instagram – but there's nothing to say there's not an influencer out there who's perfect for your brand. A quick glance at Instagram or YouTube will find plenty of food critics, café-reviewers, antiques fans, amateur florists, pet owners, walkers, cyclists – and thousands of other real people who use businesses like yours.
So, how can you use people like these to promote your business?
Since we're not talking about Kim Kardashians of this world, you don't have to worry about paying them a million pounds to talk about your business! Often, it's as simple as just asking them.
Anyone with a local audience of more than a few hundred can help you spread the word about your company and what you do.
The result?
Well, it's estimated that around 67% of people trust influencers in their particular area of interest more than they trust advertising. Effectively, even if you do need to compensate an influencer in your field for their time, you still stand to spread awareness and positive sentiment about your brand around a laser-focused audience of potential customers.
Growing your brand with an app
If you're a forwarding thinking company with a taste for sophisticated IT networking technology and want to spread your digital wings further than just working with social media audiences, now might be a good time to consider the merits of creating an app for your business.
Now, if you're asking yourself how on earth an app could help a small business in Yorkshire, you're not alone – but not being familiar with this kind of tech doesn't mean it couldn't help you to boost your business.
If the Covid-19 pandemic has taught us anything, it's that companies who are willing to diversify are those who often come out of dark time shining. For every pub that's struggled, there's another that's taken online/telephone orders – and for every shop that's had to stay closed, there's another that's decided it's the right time to dip into the world of e-commerce.
Apps are no longer the reserve of big companies with hundreds of thousands of customers. Are you a local eatery that takes orders over the phone? An app could help streamline your processes.
Are you a small business that could have been updating your customers digitally during lockdown? Again, an app could have given you a line of communication with customers scope for potentially organising orders and deliveries.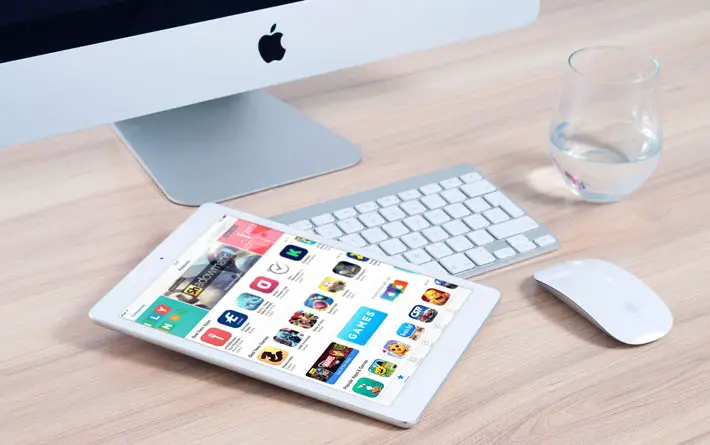 What could an app do for you?
It's useful to think of an app like a bookmark that sits on a customer's phone. They might not use it all the time – but if they decide they need to get in touch or use your services, it's much easier for them to open your app with a single click than it is to try to remember your website, find a number or email, then get in touch that way.
This shortcut way of working is the new norm for mobile phone users – and it forms the bedrock of all internet e-commerce design. Essentially – customers like the easiest route to their desired end-goal – it's why companies like Amazon and JustEat do so well. These companies are rarely the cheapest – but they are the most convenient. Your customers want convenience too – and an app can often provide exactly that.
A good IT service provider with experience of e-commerce systems will be able to tie this kind of app functionality into any existing website or online presence you currently have too. Want customers to be able to order directly and sync their payments with your till system? No problem. Perhaps you'd like customers to be able to check what you've got in stock digitally or see your specials board without peering in the window?! It's all possible – and when it's at a customer's fingertips, it's functionality that they'll use.
Embracing technology
Hopefully, this recent lockdown will be the only one we experience in our lifetimes – but if it's not, it's important to ask yourself whether or not you think your business has got the digital presence to keep in people's minds in an ever-changing world. Social media and app development might not have been on your radar 6 months ago – but now, digital orders and digital communication with potential customers has never been more important.