Two Sports Impressionists Killing It On YouTube: Who Tickles Us Most?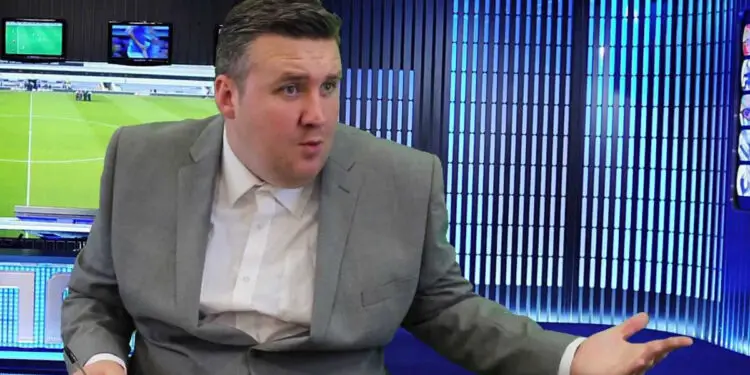 Back in 2014, the RTS (Royal Television Society) posed a question in an article: Is the impressions show dead? The RTS piece had many hypotheses as to why there was a marked decline in the number of impressions shows on television. In the late 90s until the early 2010s, you could catch shows like Bremner, Bird and Fortune, The Big Impression, Deadringers, 2DTV, Star Stories and Very Important People. Now, while a new impressions programme might pop up here and there, the genre as a whole seems to be disappearing. The RTS article pondered that it could be down to changing tastes, the rise of big drama and reality television.
But there is still a place for comedy impressions to put laughter in our bellies, and you can find evidence of that on YouTube and other social media platforms. Currently, two comedians are specialising in doing impressions of football stars, and they are becoming social media sensations. Darren Farley and Conor Moore have both seen success on YouTube, and that's something that is being picked up by more mainstream media outlets. In fact, you wouldn't be surprised to see either of these impressionists given their own show on television sometime soon. But who comes out on top?
Darren Farley
35-year-old Farley (pictured above: image via https://twitter.com/NicolaPalios) has been on YouTube for almost a decade, but he has seen his stock rise dramatically over the last couple of years. His channel, FarleyTV, has 147K subscribers. He is sponsored by MansionBet, which features some of the best of Darren Farley on its blog. Farley, a Liverpudlian, tends to specialise in footballers from his home city – Jamie Carragher, Wayne Rooney, Steven Gerrard. He also does fantastic versions of Steve Bruce, Harry Kane, Brendan Rodgers and Frank Lampard.
What Makes Him Funny
We mentioned Farley is a Scouser, so it might now sound so impressive that he often does impressions of fellow Liverpool natives. However, it's the mannerisms that Farley nails to perfection. This, coupled with a dash of irreverence, has won Farley a legion of fans. Footballers seem to like it too. A Sky Sports clip of Gary Neville and Jamie Carragher reacting to Farley has been viewed over 2.5 million times.
Conor Moore
Moore hails from Mullingar in Ireland. His YouTube channel has almost 250K viewers, and he also works with the Golf Channel and NBC Sports. Moore is probably best known for his Jose Mourinho impression (he really hits the mark), as well as his Jurgen Klopp. Again, it's not about doing an exact mimic of a Portuguese or German accent that sets him apart: it's focusing on the eccentricities of the source material.
What Makes Him Funny
Moore has a similar set-list to Farley, and he does equally well in working in comedy routines through his material. Impressions can be a bit boring after a while if the content does not feature comedy that goes beyond mimicry. Moore, like Farley, is adept at this, and it's one reason his content has been so popular on YouTube for several years now.
Who Comes Out on Top?
Both of these comedians are very good at their craft. And it's always going to be a subjective opinion to pick one over the other. For that reason, we will call it a score draw. However, we would add that you're probably going to be a football fan to truly get it. As while they are both hilarious, knowing about football and the characters of the sport adds a bit of context to the comedy routine. Nevertheless, if you lament that impressions shows are no longer on the telly, check out the content on YouTube from these brilliant comics.