Bringing The Outdoors In: Refreshing Your Living Space With Coastal Décor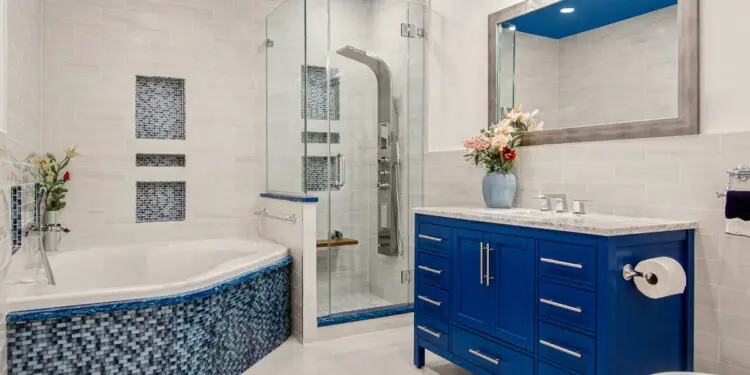 Over the years there have been many popular styles and features that have been used in home interior design from minimalist to maximalist and from rustic to industrial. Another popular style that has been trendy to use over the years is a coastal design. This design style incorporates everything homeowners love about the sea and the seaside with coastal accessories, refreshing colour schemes, and nautical trends.
A beach has a calming atmosphere that offers instant relaxation and helps uplift moods. So it makes perfect sense to use this style in the home if homeowners are looking to recreate this type of serene setting indoors. If homeowners are grabbing their paintbrushes or embarking on renovations this year, here are just some great ways to refresh a home with coastal décor.
Adopt the colours of the sea
One of the best ways to incorporate coastal décor into a home is by adopting the appropriate colour scheme. Usually this means using colours that best represent the sea. Some of the best Feng Shui colours to use in your bathroom include blue which is one of the most prominent colours in coastal interior design. Using blue in the bathroom and other rooms of the home can create a relaxing and peaceful atmosphere like the calmness of the ocean.
The colour of the sea waters can either be light turquoise or even dark blue, depending on its depth or how the natural light illuminates it at any particular moment. When waves start forming, a white colour comes into the mix, giving a magnificent and eye-catching look. You can bring these colours to your interiors by using similar paint for your walls. A few of the most popular home DIY trends for 2021 include revamping a home with paint, so it could be worth trying some of these colours out.
Spruce up plain walls in the home
When decorating a living space, there are many creative experiments and DIY jobs that can transform any space. One of the popular DIY hacks for people to do themselves in their own home is creating a stylish and modern gallery wall. Whether it's for the dining room or living room, gallery walls can create a focal point in your room and add some style to otherwise plain walls. Using family holiday photos as well as white wooden frames can help create a seaside vibe to your walls.
For a classic coastal theme, using white paint on walls is a great colour to use to brighten up a living space. White is a go-to colour for most people and it's one of few great colours to use to help improve productivity too. It's a colour that has a soothing impact and also goes well with practically any other colour. White is a great starting colour to use in a home and it's the chosen accessories and accent colours paired with it that help to make the room more nautical. Using picture frames and artwork in shades of blue, red, or even orange, can add that seaside vibe to a plain white wall.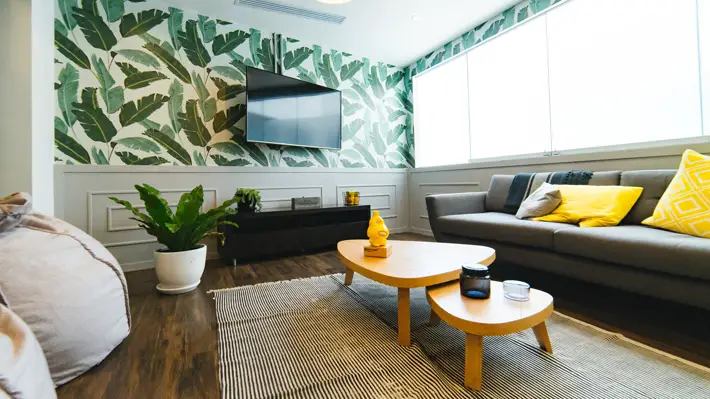 Recreating a seaside beach with colours of the sand
Other than the colour of the ocean waters, the coast also has more charm with the sandy beaches too. The serene beige scenery created by the beach sand has a calming inner peace and this can easily be recreated indoors. This colour can be adopted on the walls or even with furnishings like the sofa and curtains to create a warm beach feel. Soft beige is a great colour to use in home design as it's a very stylish and versatile colour to use. This colour can pair well as an accent colour or a main colour in a room, depending on personal design preference.
Sprucing up living spaces with different textures and natural materials
Other than utilising coastal colours in a home, it's also useful to also incorporate some natural materials and interesting textures too. Whether a homeowner is looking for a rustic nautical or a chic Mediterranean look, there are a few great design choices to use. Sunny holiday memories can be recreated with intricate tiling in bathrooms and kitchens as well as wooden accents. Recreate a beach hut holiday home look with white wooden cabinets, shelving, and chest of drawers. Woven furniture pieces can also help to create the laid back seaside feel too. Homeowners can decorate their living space with light woven seating and tables for a rustic style.
Decorate with quirky coastal decorations
Your house interiors cannot give a full coastal theme without including some aspects of beach decorations. Accessories and patterns that incorporate aspects of nautical design will work really well in a home. From seashells and boats, to anchors and beach balls, there is a wide range of different aspects that people can use depending on their style. A subtle anchor pattern can be used on bathroom walls to help create a nautical bathroom or seashells can be used to decorate mantelpieces or bookshelves.
However, it's probably best to not go overboard with accessories and to use them in moderation for a more subtle and gentle look. There are many coastal living room ideas from Ideal Home that helps inspire homeowners to recreate a calming seaside environment in their home. For example, coastal colour schemes can look great incorporated with rustic materials such as wood and linen to help recreate a coastal feel indoors. Even sprucing up a home with old seaside keepsakes and personal treasures can help bring a nostalgic feel to a light and bright coastal living space.