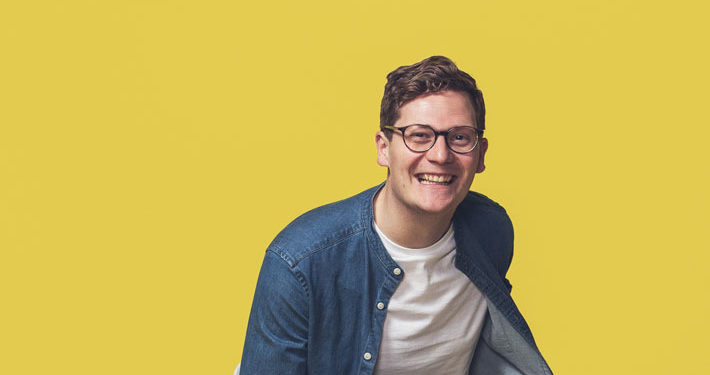 Welsh stand-up, Robin Morgan has announced a 2020 spring tour. The emphatically titled 'What A Man, What A Man, What A Man, What A Mighty Good Man (Say It Again Now)' premiered in
Edinburgh last August and will now travel across the UK, over 12 dates, including one in Leeds.
In the show, Robin, a father to his son and a son to his father asks what makes a good male role model? 'What A Man…' is about being a 'young woke dad' (not Robin's words, the words of a drunken audience member in 2018), calling out the double standards that set the bar so low to be a 'good dad' and exploring the gender roles forced on our children from conception. The show also explores how male friendship can be improved by occasionally kissing your best friend, and how men need to do better.
Before stepping out he gave us his 'Famous Last Words'…
Last thing you did that made you feel good?
I made a really good cup of tea this morning. Like, it was exceptionally good. Probably top three I've ever made.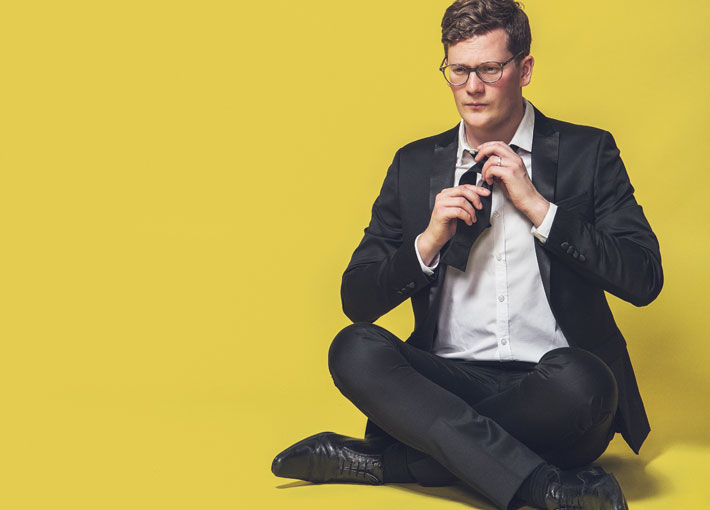 Last thing you'd want to be doing right now?
Moving house. Which is exactly what I'm doing. I'm writing this surrounded by boxes, which are empty, because I haven't started packing.
Last night on Earth… What's your poison?
Actual poison. Let's go out with a bang.
Last supper… What are you ordering?
Actual poison. Let's go out with a bang!
Last person you'd want to share a drink with?
Piers Morgan. We share the same surname but, and I can't stress this enough, we are not related.
Last time you shed a tear and why?
In Mothercare after Christmas after I was told I couldn't return something because they're closing down. Had a bit of a cry in the shop. No-one noticed.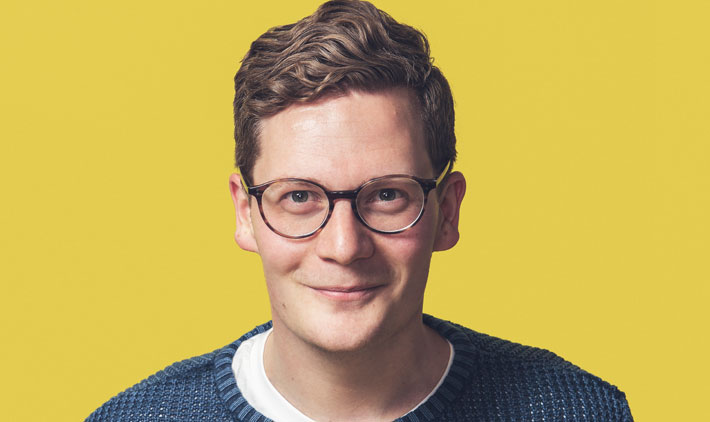 Last refuge… where would you go?
A Wetherspoons.
Last the course… tips on loot, love & life?
Be positive. Surround yourself with positive people. Things usually work out okay. Cut anyone out of your life who talks about Bitcoin.
Last but one… random question: Tell us about something that interests you that nobody else knows about. Like Gaelic football… or porcelain.
Magic. I saw a magician at the Edinburgh Festival and have become quite obsessed.
Your Famous Last Words?
Can I get anyone a cup of tea?
Robin Morgan's 'What A Man, What A Man, What A Man, What A Mighty Good Man (Say It Again Now)' tour comes to Leeds Hyde Park Book Club
For full tour details visit robinjmorgan.co.uk
images: Matt Stronge