What Size of Digger Do I Need to Dig a House Basement?
What do you do if you want to create more space in your house, but you cannot build upwards? For those of you currently renovating your property and researching the best mini diggers for hire, an intriguing report in the New Statesman unveiled the unusual practice in the 1990s of burying mini diggers because it was easier and cheaper than trying to retrieve them from the building sites of substantial London homes.
In the 90s, the capital's strict planning regulations left homeowners, who wanted a larger property, with no option but to dig down. They contracted specialist builders to dig huge pits beneath their London homes to create two, three or even four new floors below ground level. Diggers were driven into the property through a hole in a wall. But getting them out was too much hassle. Instead, the digger would dig its own grave before getting covered in hard core and concrete.
This story is extreme but it's a quirky tale. Most homeowners today are looking to add just one extra floor of living space to their homes, with many opting to create a new basement, designed specifically for modern living. So, what size digger do you need to dig a house basement? If you have recently jumped on Google and searched "mini digger hire near me" or "mini digger hire", we understand that it can be hard trying to decide exactly which mini digger is the best one to hire and which mini digger will do the job you need it to. There are several factors that you need to consider, including weight, bucket size, power, and machine size:
• How big do you want your new basement to be?
Bigger basements take longer to build. Much will depend on the footprint of your house and how deep you need to dig down. If you hire a smaller excavator, it will take longer to dig your new basement.
• When looking at mini digger hire, consider the size of the machine.
An excavator can swing 360 degrees but what is its reach? Jump online and look at the information that details the diggers dig depth and ground level reach. Most mini diggers available to hire weigh below ten tons and can easily be transported, even towed. If you are looking to hire a mini digger, they also can be easily delivered for a small delivery fee.
• A larger digger will have a longer arm than a mini digger.
If you want to dig a basement, or the foundations for a small extension then you will need to dig deep. Consider the length of the arm of the machine, as this will impact on the machine's reach.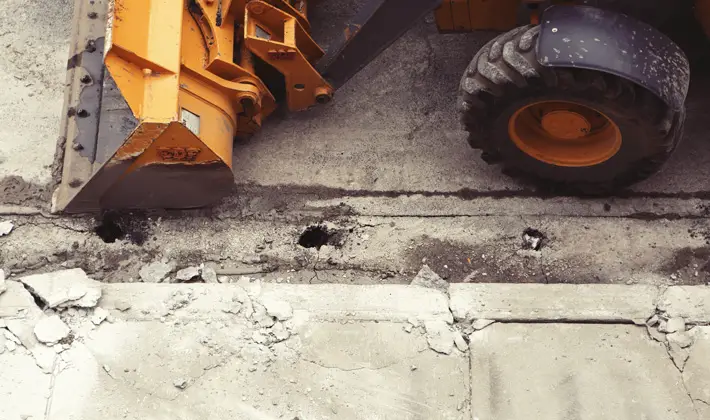 • A micro digger, for example, is ideal for small areas.
A micro digger can work in tiny spaces. Its compact size should not put you off though. If you have tricky access, a compact digger can tackle tough jobs, but it just might take a little longer to dig a larger area. A 1.5 tonne mini excavator would make short work of any trenches and driveways. Mini diggers come with a range of bucket sizes, so you can dig different size holes too. Larger excavators allow you to dig the biggest hole in a short amount of time. Larger excavators do cost more but they save time.
• Mini diggers are powerful machines.
If you are looking to complete a project smoothly, and to a specific budget, check out mini digger hire. Mini diggers are designed to be manoeuvred in tight spaces and are great in spaces where large excavators cannot reach. They are also ideal for removing concrete, tree roots and soil and work fantastically on self-build projects; great in tight spaces, and where you only have a narrow turn circle, hiring a mini digger is a sensible decision. Furthermore, a mini digger is a great option if you have limited manoeuvrability around a building, or if there are many lines and pipes already running through the ground below.
• Have you got the power?
Do you have enough power to get the job done? Ask your tool hire company about the mini diggers bore and piston stroke. These specifications will enable you to compare engine size if you are trying to make a choice between two different mini diggers or excavators for hire.
• If you are going to be working on a building site for several weeks, think about comfort.
Does the mini digger you would like to hire have a comfortable seat, heating, and protection from the elements? Many mini diggers available for hire now have ergonomic seats and controls, heating and even air conditioning as standard. Comfort is important. If you are going to be sitting in the seat, digging a large hole over several weeks, you need to be comfortable.
• Ensure you hire an excavator that is right for your needs.
Talk to your mini digger hire specialist before you hire any tools or equipment and ask them for advice. Safety must always come first. Ensure you read all information and guidance that comes with the mini digger/excavator and make sure you wear the correct safety clothing and footwear.