The Best Places to Rent A Flat In London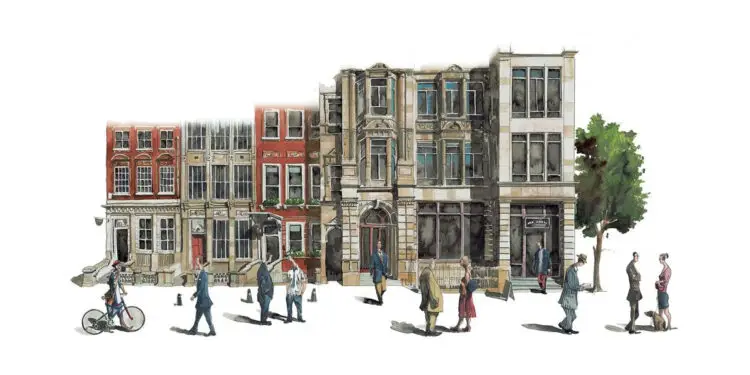 If you have ever lived in London or browsed for flats, you know it is one of the most expensive cities to rent in. In fact, it ranks as the 6th most expensive city in the world.
The immensely high price is attributed to several factors:
– The local economy is dominated by big finance and well-paying jobs.
– Strict planning laws make new high-density projects difficult to develop and build.
– The historic taste for houses + gardens instead of apartments combine to mean a low density of homes and consequent high prices.
– It is an exceptional place to live. Supply & Demand.
– A strong Tourism market causes hotels to be built where high-density apartments otherwise would.
These factors all compound to make purchasing property in London extremely difficult. If you can afford to buy a home, by all means, do it. Property in London is hard to come by making it a great investment. However, if the thought of purchasing property makes you quiver, this article is for you. In this article, you will learn some of the best neighborhoods to rent a flat in London broken down into three categories.
Cheap
Let's begin with a cheap borough. Everybody loves cheap. Although the rent is cheap and that is great, when you look for cheap you often lose some of the drawing factors to London. Things like theatres, pubs, restaurants, and parks will be seen less frequently and may not be of ideal quality. However, your cheap rent makes up for that by granting you more access to save and spend in the city!
The London Borough of Bexley is in southeast London near the edge of the city. Bexley has a population of almost 250,000 and is known for its historic feel and famous "Bexley Health Clock Tower." It is considered part of "outer London." However, its centralized rail service provides quick and easy commutes to the other boroughs of London. If you are looking for a cheap place to rent a flat in London, Bexley may be perfect for you with its average 2-bedroom rent price of £1,243/month. 1-bedrooms can drop as low as £680/month in Bexley.
Safety
If you are a parent or guardian, safety may mean a lot to you. Having peace of mind that you will be able to safely walk the dog at night or take your kids to the park is something Londoners genuinely cherish.
Richmond is one of the most beautiful boroughs of London. It is known for its breathtaking parks, Hampton Court Palace, and placement on 34km of Thames river frontage. Richmond is also full of mouth-watering restaurants, thoughtfully placed museums, and an intricate public transit system. It is also ranked as the safest borough of London, with only 54 crimes per 1,000 occupants. Comparatively, Westminster has a crime rate of 195 crimes per 1,000 occupants.
Richmond is a gorgeous and safe place to raise your precious family, and the rent prices reflect that. The average flat in Richmond will cost you £2,174/month.
Entertainment
Maybe you are a college student looking to hit the pubs hard on weekends or a young entrepreneur motivated to meet new people and expand your network. You are both in search of the same thing, entertainment. You want to go out and have fun and make the most of your youth. This borough is for you.
If that image makes your mouth water, then you belong in Westminster. Located on a large patch of Central London, Westminster is home to an astonishing 430 pubs (200 more than second place). Hyde Park, one of the largest and most active parks in the UK. Westminster is also full of different neighborhoods that each have their own appeal. If you are feeling trendy, you can check out SOHO for lots of museums and performance art. If you are feeling elegant, you can go have a look at the Buckingham Palace Gardens. It is safe to say that living in Westminster will always produce unique and entertaining experiences for the entire duration of your stay.
Once you have found a suitable flat for you, make sure to check out Oasis Living. Oasis Living is a service that works with both landlords and tenants to deliver cutting-edge help in finding a flat, letting a flat, and maintaining a flat. Oasis Living will assist you with all the pains of renting in London, including their "Smart Dashboard", where you can see any information and updates regarding your flat, billing systems, and much more, all without ever paying a fee.