A Guide To Garden Lighting For Your Home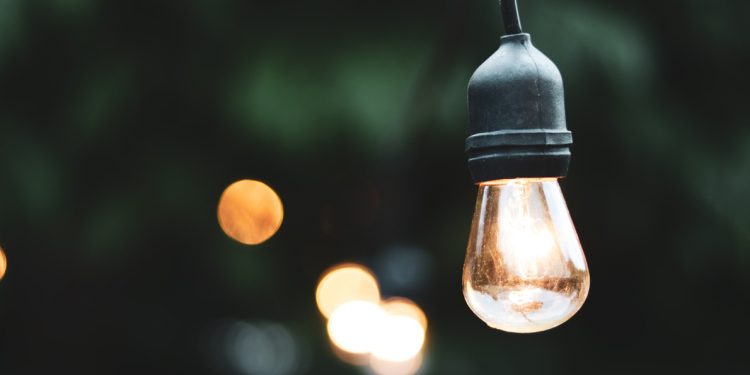 Exterior lighting serves many purposes, both practical and decorative. On a practical level, well-lit properties are far less likely to be targeted by thieves and garden lighting means you can make use of your outdoor space even after dark. Garden lights can also be incredibly beautiful, transforming your garden into an elegant, illuminated extension of your home. In this handy guide to exterior lighting, take a look at the various options open to you and how they might be used to light your own outdoor area!
● Spike lights
Spike lights are a brilliant way to illuminate a feature wall or light a garden path. The light itself is attached to a spike or stick which can be driven into the ground, and you can often adjust the direction of the bulbs to shed light on the places you need it. These are perfect if you move house regularly, as they can simply be uprooted and taken with you, unlike heavier ground lights or fixtures.
● Bollard lights
Similar to spike lights, bollard lights are embedded in the ground and are ideal for lighting paths, driveways or patio areas. These often look like miniature street lamps or parking bollards, with some providing 360 lighting and others casting light in a single direction. They tend to work well in larger gardens and are available in a range of styles and shapes, meaning you'll easily find something to suit your personal tastes.
● Spotlights
Spotlights are an incredibly practical choice when it comes to garden décor, and can be positioned so the light is shed either downwards or upwards. Mounted on a wall or tree, downlights create a pool of light to illuminate key features at ground level, while positioning them upwards could help you illuminate a building or feature wall.
● Floodlights
Floodlights give off a wide beam of very intense light and are usually used for security purposes. Many will be motion-sensitive and designed to come on if someone approaches a building, making them a good choice for protecting homes or outbuildings. While they may not be the most decorative form of exterior lighting, they serve a valuable purpose in protecting your property from would-be thieves.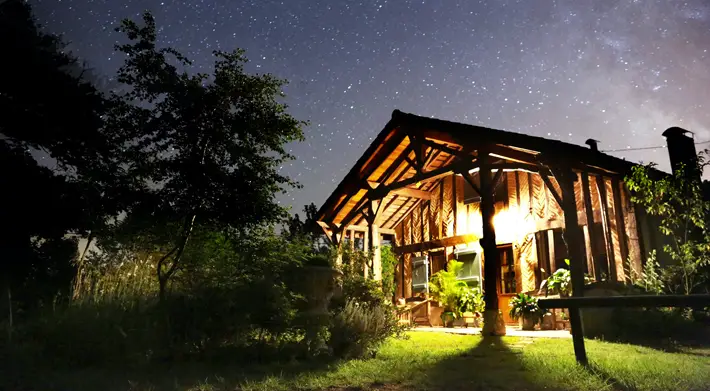 ● Wall lights
Wall lights are a nice way to create an ambience around your outdoor seating area. They can often take on very romantic designs, such as traditional coach lamps or ornate lanterns, creating an elegant and refined patio area and shedding enough light for you to use your outdoor space in the evenings. While they're not particularly great if you need to direct light in a particular way, they can still be more than practical if they're well-positioned. There are many different styles of wall lights from luxury lighting specialists available to create the perfect look for your dream garden!
● In-ground lights
Put simply, in-ground lights are spotlights which are embedded in the ground, in water features or horizontally on the face of walls or steps. The light itself sits flush with the surface and is, therefore, less conspicuous than a spike or bollard light, and they're often used to edge paths and driveways.
● Deck lighting
If you're lucky enough to have decking, then deck lighting is a must. Similar to in-ground fittings, deck lights can be fitted into the wood to light up your decked areas, although they can also be positioned in flower beds, rockeries or troughs to create a little atmosphere.
● LED candle lights
Nothing makes an outdoor space feel cosier than LED candle lights, which emit a soft glow compared to the sometimes bright, harsh lights or spotlights or bollards. These are ideal for patio tables and are often very realistic, appearing like real candles but unaffected by the wind or other elements. If you want to create a romantic ambience and don't want to splash out on wall lights, portable LED candles are the way to go.