An Interview with Kathy Reichs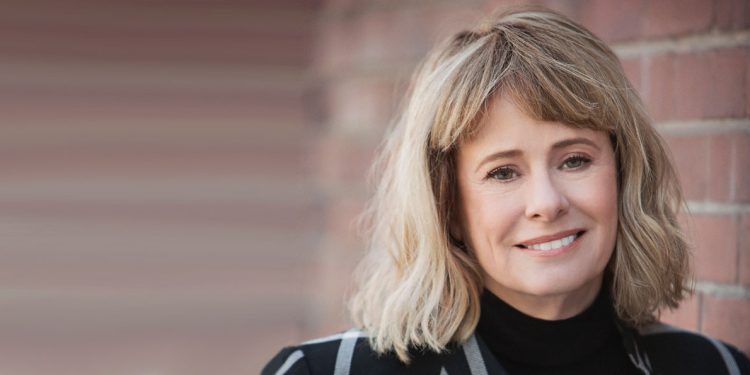 By Sarah Morgan
'Write what you know.' That's the advice fledgling authors always receive when embarking on their first steps into fiction writing.
Canadian-born Kathy Reichs, who recently appeared at the Theakston Old Peculier Crime Writing Festival in Harrogate, certainly did that. She began her professional life as a forensic anthropologist before creating Temperance Brennan, the central character in a series of books which in turn became the inspiration for a successful TV show.
Like Reichs, Temperance, or Tempe, as her creator prefers to call her, is a forensic anthropologist whose career mirrors her own. There are differences in their personalities, however. For a start, Tempe is a recovering alcoholic and becomes far more emotionally attached to her cases than Reichs did, although she admits that working with the Disaster Mortuary Operational Response Team following the World Trade Center attack left its mark.
"I thought I'd be fine with the 9/11 stuff, that it wouldn't upset me," she reveals. "I didn't think I'd struggle with sleep afterwards, but I did, a little bit.
"If you take the work home with you, you're not going to do your job or yourself any good. You shouldn't get as emotionally attached as Tempe does. You can't do your duty to the victim if you do, although it's difficult with some cases, like those involving children."
There's another major difference between Reichs and her creation too: "I never worked with a detective doing the gumshoe stuff like she does. It's also satisfying to see her solve the cases, to see them through, which isn't always what happens in real life."
It's now 25 years since the first Temperance Brennan novel, Deja Dead, was published; the latest entry in the series, Cold, Cold Bones, is the 21st novel to feature the character.
It begins in a typically gruesome fashion – Tempe is sent an eye in the post. It contains GPS co-ordinates that lead her to a severed head and a mummified body. Although the deaths appear unrelated, it soon becomes clear that they're linked to her own life.
The tale will be a joy to fans of the series because it harkens back to previous novels, although for Reichs, writing it was a bit of a nightmare in one certain aspect.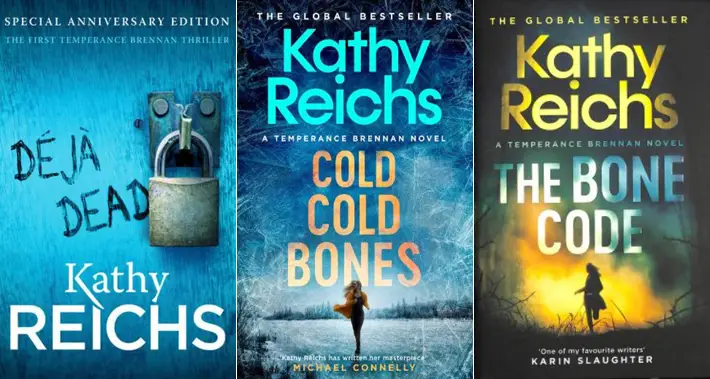 "You can't kill a cat!"
"I don't remember details, but thriller readers do, and they'll tell me if I've got something wrong," she laughs. "So we spent hours checking minutiae to make sure everything was accurate."
Reichs also has to be something of a psychic when it comes to finding topical subjects to cover: "I'm always looking for something that's going to happen down the road, about two years ahead, because it takes a year to write, and then a year in production before the book's published.
"I try to find an original idea, something new that will be interesting, especially when it has to fit a formula – someone's killed, someone's caught. It's hard."
Nevertheless, her research resulted in Cold, Cold Bones' predecessor, The Bone Code, focusing on the outbreak of a deadly plague, just in time for its publication during the lockdown of 2021.
One thing Reichs never foresaw was the success of her books.
"I hoped someone would publish it," she says of her first novel. "Then I hoped someone would read it and like it. I hoped it would become a series, but I didn't really think it would."
She also hasn't looked ahead at what might happen when Tempe eventually retires.
"I don't know when it will end or how it will end," she remarks. "But her cat will still be alive – he'll be 50 years old, but Birdie will still be there. You can kill a person off, but you can't kill a cat!"
Reichs also enjoys setting her books in different places, and now has a new destination in mind: "I won't write about somewhere I haven't been, but if I've been there, my character's going too.
"So Tempe might be on her way to Harrogate…"
No doubt she'll get a warm welcome if she does – a chat about her career over a fat rascal and a cuppa at Betty's is surely a must.