Monster (2003) – Film Review
Director: Patty Jenkins
Cast: Charlize Theron, Christina Ricci, Bruce Dern
Certificate: 15
By Sarah Morgan
She's one of the world's most beautiful women, envied and desired by both sexes.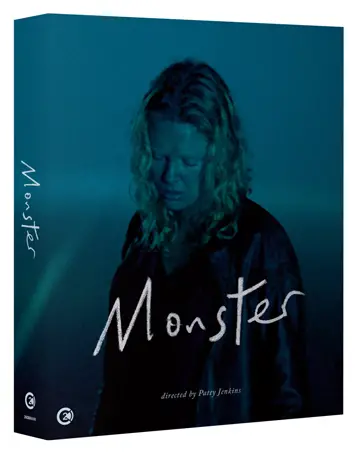 So why did Charlize Theron want to 'go ugly' to play serial killer Aileen Wournos? Well, in a world in which great roles for women are lacking, it's certainly a wonderful one. But there may be more to it than that – perhaps the idea of giving a more human side to someone hung, drawn and quartered by the press appealed.
"Capture the humanity"
Whatever the reason, it's a shame that, almost 20 years on, we're still mentioning the make-up Theron donned to play Wournos, who was executed by lethal injection in 2002 after spending 12 years on Florida's death row. Instead, Theron's amazing performance (she deservedly won an Oscar) and Wournos' life should be the main focus.
Writer-director Patty Jenkins' film doesn't dwell on the killer's early years, preferring to concentrate on the period in which she shot dead and robbed seven men while working as a street prostitute to fund her life with her lesbian lover (portrayed by Christina Ricci).
A brief Google search will bring up articles detailing the abuse she suffered during her childhood and adolescence that may help explain her actions, but Jenkins seems to want viewers to make up their own minds about her, or perhaps inspire them to research the case themselves. Her approach certainly doesn't preach to us either – it's almost documentary-style in its depiction of what happened, shying away from offering opinions on Wournos' behaviour.
Theron's brilliance is in her ability to capture the humanity within someone who could easily have been depicted as the two-dimensional monster the title suggests. Instead she delivers a fully rounded character, someone you might bump into if you frequented the right kind of downbeat bars.
The film also offers a gloomy glimpse at the underbelly of the American Dream, where those largely ignored by society make their home – whether they want to or not.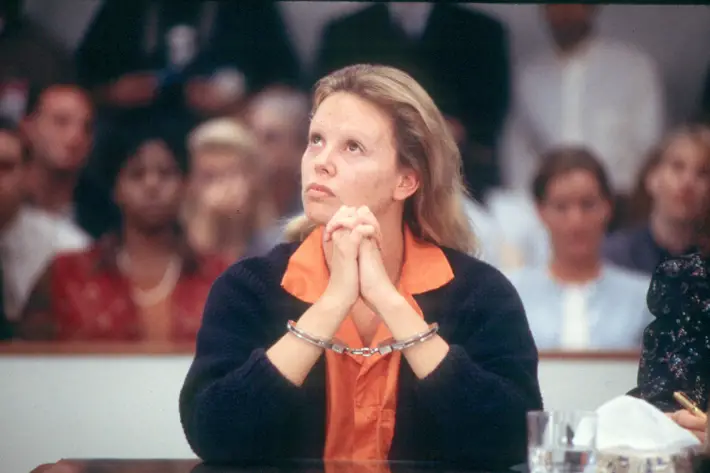 "Unswerving portrait"
Nick Broomfield made two famous documentaries about Wournos which are both revealing and disturbing. Monster is the perfect companion piece thanks to its unswerving portrait of a woman whose fate seems to have been sealed from the moment she was born.
The Blu-ray package features some fascinating 'making-of' documentaries in which Jenkins and Theron, who was one of the film's producers, describe their working process and why they were drawn to the tale. But what I'd really like to know is what Wournos herself might have made of the film if she'd lived to see it – sadly, that's something we'll never know.
Incidentally, Jenkins didn't make another movie for 14 years, eventually returning to the big screen with Wonder Woman. Has a director ever made two more different films in succession? Answers on a postcard please…
Special Features:
• Archive audio commentary with writer/director Patty Jenkins, actor/producer Charlize Theron and producer Clark Peterson
• Making a Murderer: a new interview with director Patty Jenkins
• Producing a Monster: a new interview with producer Brad Wyman
• Light From Within: a new interview with DoP Steven Bernstein
• Monster: The Vision and Journey
• Based on a True Story: The Making of Monster
• Deleted and extended scenes with director commentary
• Monster: Evolution of the Score
• Original trailer
• English subtitles for the hearing impaired
Limited Edition Contents:
• Rigid slipcase with new artwork by Daniel Benneworth-Gray
• Soft cover book with new essays by Anton Bitel, Hannah Strong & Shelagh Rowan-Legg
• Six collectors' art cards
Monster is released on Blu-ray by Second Sight, £24.99