5 Best Tips for the Perfect Garden Party
Summer is here, it's time to party!
Summer means vacation, it means sunshine, it means swimming, it means ice cream, it means, well, joy. Summer also means it's time to throw a garden party. A garden party is the perfect opportunity to bring together friends and family and celebrate the fact that summer is here and that means relaxation and fun.
Planning a party of any sort can be a bit stressful though. Usually a garden party means a little less hassle as it is outside, the atmosphere is a lot more relaxing and since you are surrounded by a beautiful natural environment, you don't need to add to much when it comes to decorations. Or you could go in the opposite direction and go all out.
Basically making your garden look like the fanciest ballroom. It all comes down to what theme you have chosen and on what level you want to operate. In either case you will need to create the ultimate to-do list when it comes to what to buy and organise as well as where you can find it. Throwing a garden party in the summer should be easy and exciting as well as fun. By making sure you're prepared for any eventuality, things will be a lot less stressful. For example, by checking out ASDA cheap leaflet you will be introduced to a world of good offers and great deals. Let's get planning!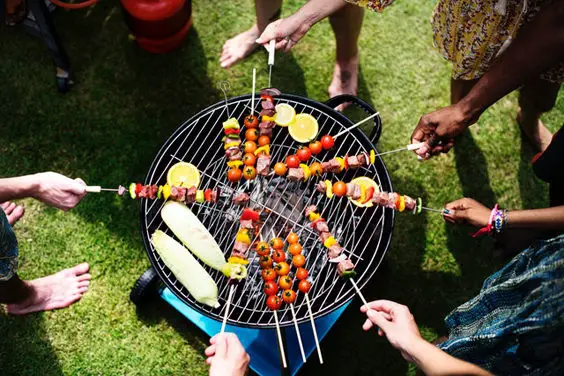 Five steps to make the party perfect:
1. Create the ultimate to-do list
This might seem redundant but it is not. By creating the ultimate to-do list where everything is noted, and that means EVERYTHING, your garden party will have a much higher probability of success. You will also limit the possibility of you going insane wondering if you have thought about everything and if everything is being taken care of. The list should cover everything from invitations to toothpicks for the olives.
2. Food and Drinks
To make sure your garden party is a success, keep it simple when it comes to food and drinks. Especially since there are many people with allergies and specific food preferences. The same goes for beverages. A lot of people are turning down alcoholic versions of cocktails so why not create a summer drink that everyone can enjoy. Limit the selection of both food and drink to a few tasty alternatives, or why not opt for a picnic.
3. Decorations
Having a garden party means that you will have a lot of decorations already in place for free in terms of flowers, trees and other garden features. Whichever decorations you decide to buy as add-ons should accentuate what is already in place. Decide on a theme and buy suitable options thereafter. If you are throwing a Hawaiian themed party, then you should definitely go out and buy some tiki torches for instance.
Decorating for Easter, for instance, can be both exciting and creative! From simple plastic eggs hanging from trees and streamers to large-scale inflatables, there are plenty of options to choose from. With inflatables for Easter, the possibilities are nearly endless – you can have them fashioned into giant eggs or even bunnies, whatever suits your vision for your festive outdoor space. Decorations draw attention and bring people together, motivating them to start a conversation or take pictures.
4. Music
The tunes are important as it will set the ambience for the entire party. Again, the music should be in accordance with the theme of the party or you can even set it up so that guests can play whichever music they like. Make sure you have a good sound system on your hands and place it strategically, allowing guests to be able to talk and have conversations even though there is music playing. Another option might also be to have a troubadour.
5. Make it fun
No party is going to be a success unless your guests are comfortable and enjoying themselves. That's why it's important to keep it simple and let people know what to expect already when you send out the invitation. This way people attending can dress accordingly, bring an appropriate hostess gift as well as prepare anything else they will need to bring. The comfortable angle is true for everything from seating arrangements to food.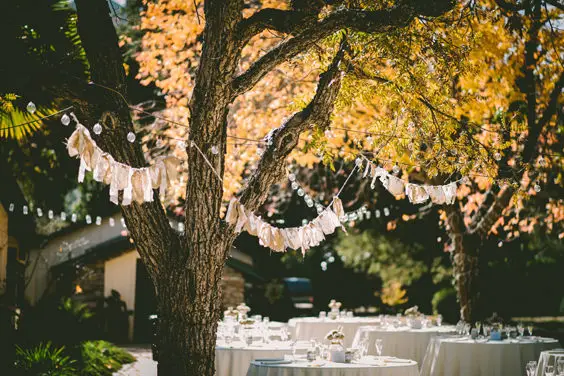 Always have a plan B
Throwing the perfect garden party is easy as long as you plan and make sure to give yourself a proper amount of time to get ready. Then it's all about the fun stuff. Buying delicious food and drinks, thinking about themes and decorations as well as inviting all the people that are going to make the party a success. Because that's really what it's all about, the people. By bringing together the right people, creating the ultimate to do list as well as making sure that the music is good, you are all set for a great party.
One final thing to remember though, is to ALWAYS have a back-up plan. Summer is an incredible season, filled with promises of warm nights and bright days. However, it is also somewhat unpredictable when it comes to the weather. That's why you should always make sure that have a back-up plan in case of for instance rain. Be prepared, enlist the help of your friends and it will be the best garden party of the summer.