Introducing: Secluded Sea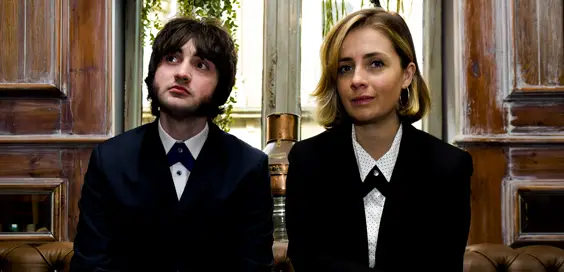 Widescreen dream pop from Halifax-born songwriter
and collaborators…
YOUR NAMES: Blair Murray & Angela Hazeldine.
BAND NAME: Secluded Sea.
WHAT DO YOU DO/PLAY? Blair is songwriter and lead guitarist, Angela is the vocalist.
HOW LONG HAVE YOU BEEN TOGETHER AS A BAND/PLAYING MUSIC?
Blair: We started playing live in January this year but we have been a band for about two years now.
Angela: I genuinely don't know, I have a terrible concept of time!
GIVE US 3 REASONS WHY WE SHOULD TRACK DOWN, LISTEN AND DISCOVER YOUR MUSIC?
B: 1st Reason – I don't know one successful band fronted by a female to come out of Manchester.
2nd Reason – The music is refreshing, our sound is hard to categorise into any one genre.
3rd Reason – If you are digging our 1st EP then you are in for a treat when you see us play live.
A: Weird one for me this cause I'm not into convincing people to listen. I think we have good songs, we're great live (we enjoy it anyway) and people seem to have a good time with us.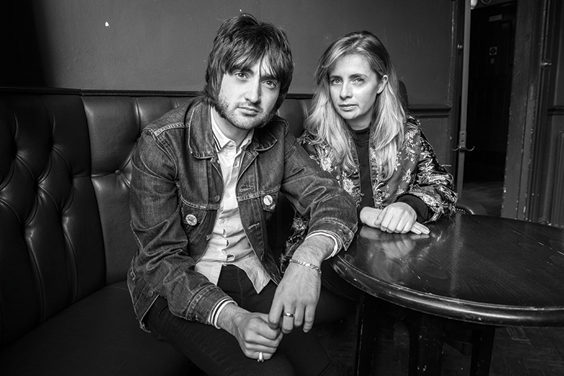 WHERE DO YOU SOUND BEST – FESTIVAL, CLUB, BEDROOM – OR SOMEWHERE ELSE?
B: We have six members in our live band set up, so the bigger the room the bigger the stage the better. We have a very warm and cinematic sound. I know a few people have said one of the songs is a good car tune to drive to.
A: We sound good wherever you are if you like our music, all those places!
WHAT WAS YOUR FIRST RECORD, CD & DOWNLOAD?
B: My first purchase was two CDs from HMV, Bob Dylan's Greatest Hits and The Essential Byrds. I never download music online it's not really my thing, I like to have a physical copy and enjoy reading the sleeve notes. My first LP purchased was Small Change by Tom Waits.
A: I've never actually bought vinyl because I've never had a record player of my own, just used to listen to my dad's records. CD was the Les Misérables original soundtrackk. I was a big musical fan as a kid.
SO, WHEN IT ALL GOES RIGHT AND YOU'VE GOT A MANSION AND A SUPERMODEL GIRL/BOYFRIEND, WHAT WILL BE YOUR BIGGEST MUSICAL INDULGENCE?
B: I don't really want a big mansion, it would be too hard to clean, and I've already got my supermodel girlfriend, so I'm all good. Everyone seems to be always looking for something, that bit more all the time, it just causes internal chaos.
A: If I'm in a mansion with a supermodel boyfriend something has gone horribly wrong! I love my house and my current fella so I'd hate to see them go. We've got a jukebox so maybe we'd buy a new shiny old one.
SO, WHEN IT ALL GOES WRONG AND YOU'VE ACRIMONIOUSLY BROKEN UP CITING HUGE MUSICAL DIFFERENCES, WHAT DO YOU FALL BACK ON?
B: Lol… I can't see this happening, but I'll play the game, I'd say let's do a comeback tour in a year.
A: Obviously this would never happen! I'm an actor and a waiter as well so I'm always busy.
CITE SOME INTER-BAND MUSICAL DIFFERENCES…
B: We don't have any, we just get on with it and always try to reassure one another.
A: This hasn't really come up as far as I'm aware, we all like a good mixture of music and we all work really well together.
WHO ARE YORKSHIRE'S FINEST IN CULTURE, SPORT AND MUSIC?
B: My brother, although he is now playing football for Weymouth F.C. and we are very happy for him.
A: I'll let Blair answer that one, he's the Yorkshire lad.
NAME YOUR SUPERGROUP – WHO'S PLAYING WHAT, WHO'S ON VOCALS AND WHO'S YOUR BEZ?
B: I'd say on drums Keith Moon, John Entwistle on bass, Roger McGuinn, Steve Craddock and Will Sergeant on guitar, Steve Winwood on Hammond Organ and backing vocal with Steve Marriott as lead singer. I don't need a Bez as I'd have Joel Gion playing the Tambourine.
A: Blair's the expert on this. I genuinely don't listen to specific bands or have favourites, I listen to songs. I can listen to the same song over and over until I'm sick of it and then move onto the next.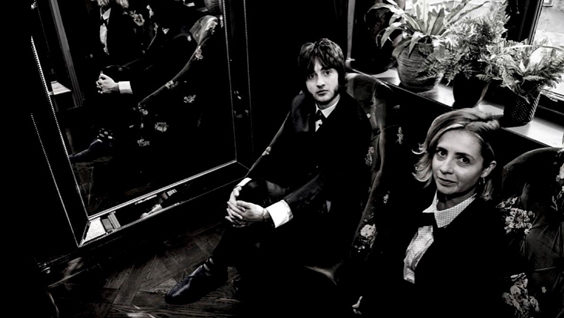 GO SEE THIS FILM:
B: The Wailing by Na Hong-Jin.
A: The Shining.
GO READ THIS BOOK:
B: Into Thin Air by Jon Krakauer.
A: Too many to mention!!!
GREAT LOST BAND/ARTIST:
B: This one is hard, but I'll go with Manchester band Folks – their debut and only album I See Cathedrals is great. I feel that the album/band was overlooked and massively under-appreciated. Look them up on Spotify.
A: Turin Breaks.
WOULDN'T BE CAUGHT DEAD SUPPORTING:
B: Ed Sheeran.
A: No one ! Anyone in a band works crazy hard, so I'd never say that about anyone.
LONDON, L.A OR LEEDS?:
B: I'd like to say L.A, but I've not been, so I'm going to say London.
A: Well I'm going to L.A in October so I'll let you know then!
AND FINALLY… AS YOU LEAVE THE STAGE, WHAT ARE YOUR PARTING WORDS?
B: "Goodnight, drive safe, all in all it's nice to be out."
A: "Mine's a red if anyone is going to the bar!"
Secluded Sea play the Shuttle Shuffle Festival in Bradford on August 17 & 18
More info: facebook.com/SecludedSeaBand