Exploring Your Local Area with Your Foster Child
A big part of being a foster carer is getting out and about and providing new experiences. When a foster child moves in, there is an expectation that you will stand up and open the door to new things, entertain them with activities and days out, and nurture their well-being through external stimulation. Lots of this will take place in your local area, and there are a lot of benefits to this too. So, here's how to get the most out of getting out and about close to home.
Make the Most of Your Allowance
The good thing about foster care pay is that it exists to support all the basic needs and provide an income, but it can also be used for fun days out together! In addition, some agencies will provide additional allowance for summer activities and holidays.
With some clever and concentrated budgeting, there will always be room in the financial picture to pay for a few new experiences in the month. This time you have together is the stuff that creates core memories for the children that come your way, so it is arguably worth the investment. You will always have upfront information when it comes to remuneration which will help you plan the family budget more easily, and make it possible to factor in a few bigger activities to do together too.
Explore Foster Carer Discount
You can also take advantage of the foster carer discount schemes which are active in so many places. Lots of attractions and local events participate in foster carer promotions on entrance costs, food prices, and more. These discounts make it possible for carers to get in free or save money on other costs that come along in a typical day out with kids, and it's all extremely valuable in the grand scheme of things. So, make sure you take a look online to see what's out and about near you, and don't hesitate to take advantage of the discount because that's what it's there for!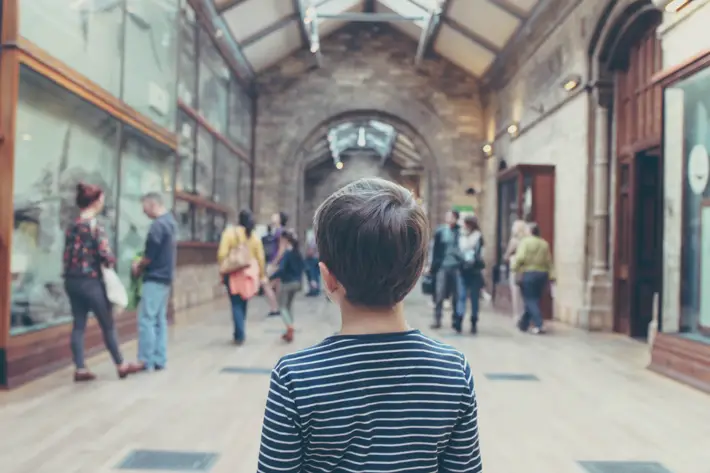 Hit the Museums
Every child should have the experience of seeing a museum in their life. They are not only educational but also a general cultural moment that may inspire them to walk a new path in life or engage with a new career prospect. Museums are everywhere, so there are bound to be a few closes to home that you can all explore together. Let them help you decide where to go, and you might just find a new favourite day out to enjoy over and over again.
Find Space in Nature
It's no big secret that getting outdoors with children is one of the best things you can do for them. Exposure to nature is highly valuable because it nurtures so many crucial points of development within the brain. Fresh air improves physical health as well, and if there is a local park that you've been itching to try then now is a perfect time. Children of all ages from baby to teen will get something out of these types of experiences.
Exploring your local area is a fun way to make your foster child feel more comfortable in their new environment. Get out there and see what's happening, and you might just have the best day ever.