10 Most Delightful Subscription Boxes for Kids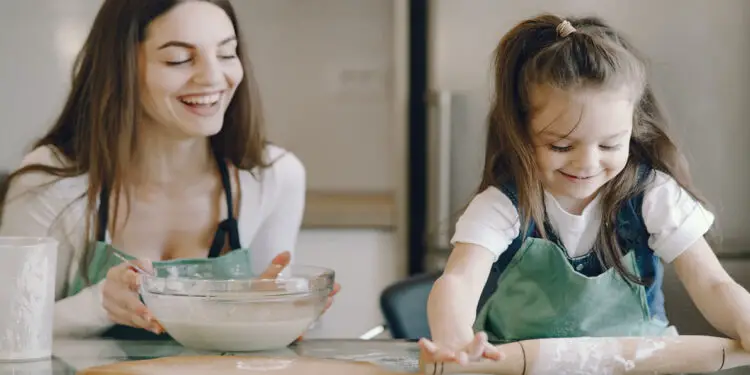 Whether you're hunting for gifts, trying to save time, searching for an enticing way to excite your little one's imagination, or looking for inspiration to create your own subscription box, here are ten awesome subscription boxes for children to get you started.
1. KidStir Cooking Kit
This box is a real treasure for kids aged 5 to 10 who love cooking with their parents. Each box (starting at $23.99 per month) comes packed with three delicious, easy-to-follow recipes, a quality kid-size kitchen tool, a Foodie Fun magazine, achievement stickers, and a printed shopping list.
2. Kidpik
Mommies and daddies love Kidpik for an apparent reason: it makes shopping for kid's clothes more effortless than ever before. They offer trendy outfits for boys and girls aged 4 to 16. You'll need to fill in a brief style profile (you can update it anytime) to get a personalized seven-piece collection of fashionable shoes, clothes, and accessories at no styling fee and no monthly subscription fee. Plus, the team at Kidpik put a lovely surprise for your kid in each box. If any item doesn't meet your expectations, you can send it back within a week for a refund. You only pay for the items you decide to keep ( $13.50 per item on average), and if you keep everything, you'll be entitled to a 30% discount.
3. Literati Book Club
The Literati subscription helps parents solve the problem of what book to choose for their kids, from toddlers to teens. Each month, Literati delivers a five-book set tailored according to your goals. You can send back any books you don't like and pay only for those you keep. Without a doubt, this subscription is a terrific way to cultivate the love of reading in your children.
4. KiwiCo
If your kids enjoy doing projects, they will definitely love KiwiCo crates. KiwiCo offers eight different boxes packed with fun activities that cater to every age and interest. Each box contains supplies and resources necessary to carry out engaging projects in geography, art, engineering, science, and design. Prices go from $15.50 to about $29.95 per month.
5. MEL Science
Educational kids' subscription boxes from MEL Science are a fantastic way to explore the world through performing hands-on experiments. They offer stunning boxes for different age groups starting from 5 year-olds: MEL Kids for ages 5 to 9+, MEL Chemistry for 9 to 14+-year-olds, and MEL Physics for kids aged from 8 to 14+. At $34.90 per month, you get a box packed with fun projects your kids can explore with MEL's interactive app. With the MEL Chemistry box, your young scientists get an excellent opportunity to explore 2 to 3 safe science activities and DIYs, and MEL Physics is perfect for teaching your little ones the fundamental physics principles through hands-on experiences.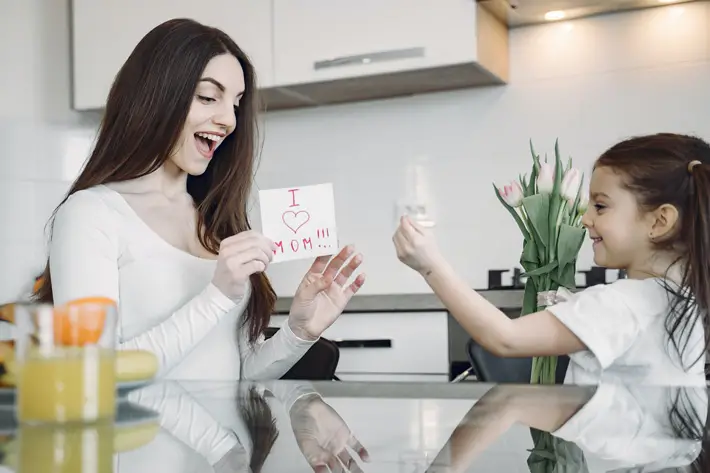 6. BitsBox
BitsBox is a fantastic subscription that teaches 6-12-year-olds to code. Each box contains a mix of coding projects of different complexity. Children type their apps right into the BitsBox website, starting with the provided code and then changing it to create their own. The most exciting part is that kids can use and share their apps on any device with a web browser. A basic monthly box is $24.95, the Deluxe box will cost you $37.95 a month, or you can get printable PDFs for just $16.95 a month.
7. We Craft Box
Have fun with your kid creating delightful crafts such as decorations and jewelry with We Craft Box. This monthly subscription box comes packed with craft supplies for kids between 3 and 9 years and contains enough materials for a parent or sibling to join in. Every package includes easy-to-follow directions and all materials needed to complete 2-3 crafts (except water and scissors), with a new, engaging theme each month. Prices start at $34.99 per month.
8. Pipsticks Kid's Club
Kids seem to be madly in love with various stickers. If your child shares this passion, Pipsticks Kid's Club subscription box ($17.95 per month) is the best thing you can treat your little sticker fan to. Every month, Pipsticks delivers a new pack of delightful child-friendly stickers of various shapes, sizes, and designs, ideal for collecting, adding to a sticker book, or using in crafts. Your little one will be amazed by the contents of the box: each of them includes fifteen sticker sheets, an activity book, a trendy sticker storage pouch, and even a coloring postcard. Perfect for kids aged three and up.
9. Little Global Citizens
Your kids will adore the Little Global Citizens box if they show interest in exploring the world and discovering new countries. This adorable box, designed for ages 4-10, enables children to learn about other cultures from the comfort of their homes. Each box is jam-packed with inspired crafts, activities, recipes, and a book focused on the country of the month. You can also select the sibling option, which includes double sets of all activities. Subscriptions deliver every other month and range from $34.95 to $44.95 per month.
10. Lovevery Play Kits
Subscription boxes offered by Loveevery feature high-quality stage-based play essentials for children aged 0 to 4. Every box that arrives right at your door every 2 to 3 months focuses on your baby's development. The subscription offers thoughtful and minimalist toys that help babies learn skills that match their age and growth stage. In addition, you'll get access to expert advice and activity ideas to assist you in encouraging your child's development. Prices start at $80 per box.
To Wrap It Up
Kids' subscription boxes can become an incredible source of knowledge, skills, and fun and an excellent reason to spend more quality time with your child. If our compilation of best kids' boxes has inspired you to start your subscription box, go to Subbly to discover the ins and outs of the subscription business model and learn how you can use technology to streamline your subscription business processes.