The Magic of Motown 'Reach Out' – Review – York Grand Opera House
By Kirsty Reid, February 2022
Motown might not feature on my Spotify playlist, but that doesn't mean I'm not partial to a few of the classics. After all, you don't have to be a die-hard fan to enjoy the label's infectious, feel-good vibes. So I was excited to learn that, for one night only, York's Grand Opera House was transforming into Hitsville USA for The Magic of Motown's new show, 'Reach Out'.
Now in its 16th year touring the UK, The Magic of Motown has been seen by over a million people – including the Queen at a Royal Variety Performance – so it came as no surprise to see a packed theatre at Saturday night's show.
The buzz of excitement in the auditorium was contagious as me and Mum took our seats amongst the throng of theatre-goers. This wasn't a young audience, but nor was it was quiet one!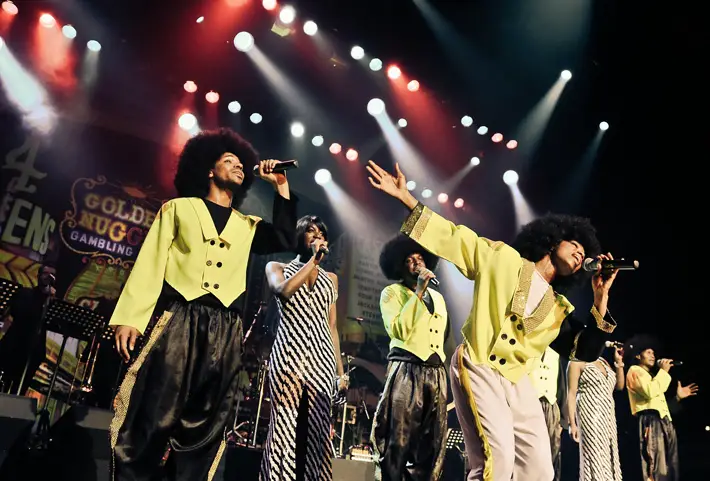 "Stand-out vocals"
Promising us a party of back-to-back hits, the revolving cast of four men and three women, accompanied by a very talented seven-piece band, did not disappoint.
From the very beginning, the performers' enthusiasm was infectious as the two-hour concert took fans on a musical journey, featuring songs from the likes of The Supremes, The Four Tops, Stevie Wonder, The Jackson 5, Marvin Gaye and Diana Ross to name but a few.
With slick dance moves, terrific vocals and precision-timing, it's impossible to pick out a favourite song from the evening. That said, the Diana Ross and Lionel Richie duet, My Endless Love, featured a range of stand-out vocals, and was Mum's favourite rendition of the evening. Other notable performances included Heatwave, My Girl and I'm Coming Out.
My only niggle was when one singer pretended to be a blind Stevie Wonder, which I felt was in bad taste and ruined what was otherwise a brilliant performance of My Cherie Amour.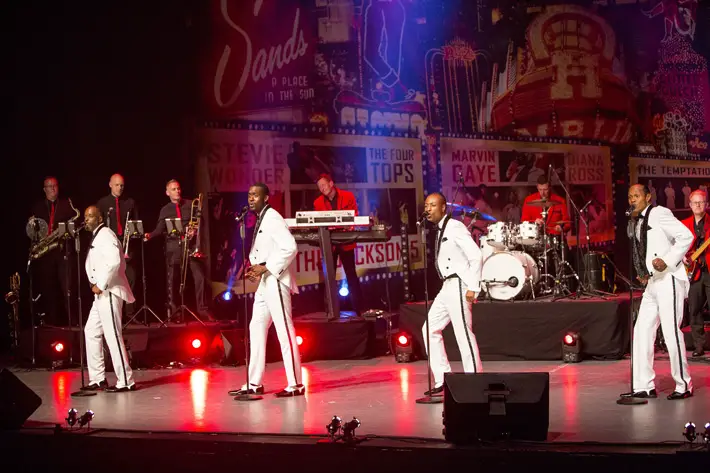 "Glitz and glamour"
Many people were out of their seats early on in the show, with mass sing-alongs to hits including Two Can Have a Party and Dancing in the Street. Perhaps a venue with a dancefloor might be better suited to really bring this tribute group – and the crowd – to life.
Dazzling costume changes brought plenty of glitz and glamour to the evening. Switching outfits every couple of songs, the ladies donned sultry ensembles while the guys wore suave suits. The music is, of course, what my fellow audience members have come for and despite lacking a little soul – certainly from two of the female performers – the songs were performed with great pizzazz.
While the golden age of Motown may have been decades ago, Saturday evening's show proved the magic of the genre is still very much alive.
The Magic of Motown is currently on tour, see entertainers.co.uk for details