Carmen [Opera North] – Review – Leeds Grand Theatre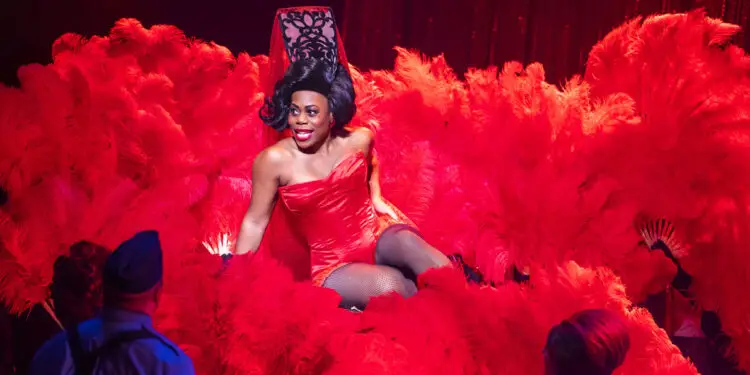 By Sandra Callard, February 2022
Georges Bizet's magical Carmen is probably the most well-known and loved opera in the world. It is an easy story to follow, with a wide selection of characters ranging from the laughable, the clever, the brave and the beautiful – one of whom is the bewitching Carmen of the title. But the star of the show is always the intoxicating and glorious stream of music which was penned and brought to life by the composer.
This evergreen opera is performing once again at Leeds Grand Theatre and there are multiple surprises for the audience, which overshadow the original and accepted version of Carmen, and which theatre goers will either love or hate. For a start there is not a touch of Spain apparent in the scenery or the action. Gone is the famous cigarette factory where Carmen spent hours working and playing. Gone also is the bullfighting arena and the colourful and exciting scenes as the toreadors prepare for battle. In this new performance we have prostitutes at home (with children), prostitutes at work (as prostitutes), and Carmen joining them (as a prostitute).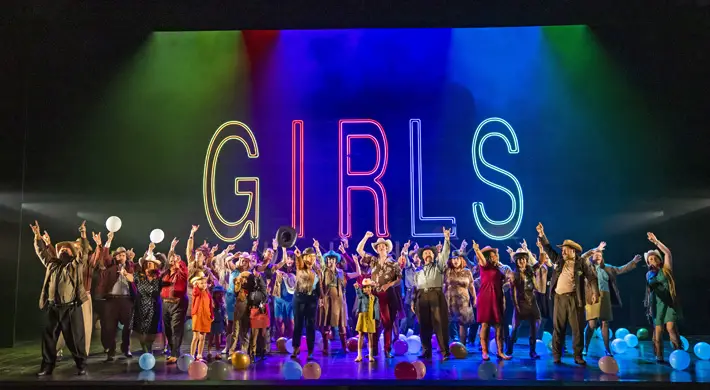 "Clear and effortless"
I am all for diversity and innovation but why turn a famous and almost flawless opera into a baffling and nonsensical show? Thankfully the production is saved by the music, conducted by Anthony Kraus it is just beautiful and played by dedicated and skilled musicians with an obvious pride in their work. The Orchestra of Opera North is one of the best in the country and received the applause it deserved. In fact, it was so good it made the action on stage seem somewhat silly.
There were some performances of salvation, however, and the singing of Chrystal E. Williams as Carmen was superb. Her soprano voice is clear and seems effortless, and everything she sang was perfect and emotionally effective. Physically, though, she is tiny, which makes it all the more surprising when she sings with such power, but she does not have the feline sexual allure that Bizet's Carmen must have. Carmen should be taller and more physically sensuous. She is a hypnotic beauty and I have never seen a successful Carmen who did not have these attributes.
"Demented"
The cast who played the numerous prostitutes (and their children) were remarkably good, and the applause did them justice, but the main toreador, Escamillo, who Carmen fell in love with, should have been strong, brave and proud, but he became something of a comedian at one point, which was rather jarring.
The sets were dull and somewhat indifferent. Why on earth did a huge metal contraption appear across the back of the stage and have people crawling over it when they had all, for some reason, become outlaws as the police sought them?
Another set was a strange assortment of junk furniture, mainly for the working girls to pretty themselves on for their waiting customers, and this was quite interesting with the little children running amongst them.
The death scene was enacted against the metal wall, and everyone watched as a demented Don José, played by Sébastien Guèze, slowly strangled Carmen. Nobody attempted to intervene and it was not a pretty, nor indeed a convincing, sight, but it left me with a strange desire to go home.
I love Leeds Grand as an opera venue, I love Bizet's Carmen, I have loved so much of Opera North's output over many years and I love the theatre in general, and will watch most things. But this production failed to eclipse the glory of the music. I long to see Carmen again, but possibly not this confusing production.