From Do Nothing to Do it Yourself Expert in 7 Easy Steps
It wasn't long ago that people thought you needed a lot of money to bring some elegance into your home – that stunning interiors were the property of the social elite or an expert from bitcoin trader review or some other monied site. Then came the age of interior designers who could transform small and large spaces alike, and everything changed. You can use the same tips and tricks to go from doing nothing to a do-it-yourself expert. You can:
Apply a new coat of paint
If you want to give your home a facelift but you don't want to spend too much on it, you can use paint to give it a new look. The trick is to cover the floor and your furniture before you start painting. Splashes of paint on the floor make you look like an amateur.
You also need to choose your colors wisely. Study the color variations well instead of just picking up the color you want. Colors tend to look different once they dry up, and you don't want to end up with something off-putting.
Seal the gaps
If you plan to paint your walks or your furniture, you need to seal the gaps first. You can use caulk to do that. Look out for cracks on the walls and fill them up to prevent further damage. If you don't seal the gaps, your painting job will not be smooth or professional-looking.
Clean up
A good clean-up does more to make you look like an expert as few things ever will. Before you usher guests into your home, they need to have a good impression of your yard. This means getting rid of overgrown bushes and patchy lawns.
You can also ensure your rugs and carpets are sparkling. Use shampoo to give them that clean smell and get rid of dirt.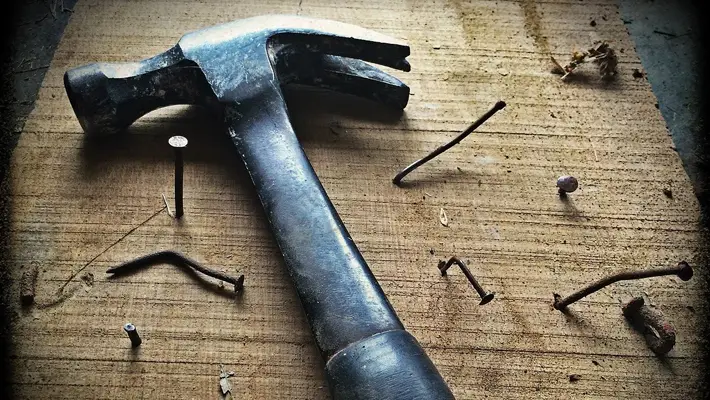 Swap out the fixtures
Outdated fixtures make your home look old. If you take the time to change your fixtures, you'll give your home a modern look without spending a fortune. Replace the lighting, change your knobs and door handles and do away with dated wallpaper.
Think floating shelves
Floating shelves make all the difference when it comes to making your plain walks stand out. They are stylish and elegant and give off a professional look even as they provide you with extra storage space. So, next time you want to add shelves to your home, forget about regular shelves.
Upgrade your furniture
Many people think they need to get rid of their old furniture to improve their homes. This is not always true. The thing is, a lot of people choose neutral colors for their furniture. For instance, they can have grey sofas and a grey carpet. In this case, all you need to do is add a small rug such as a lights green rug to the grey carpet and then add various colored cushions to your grey sofa with grey, black, green, white, and a mixture of those colors featuring highly. The idea is to introduce a splash of color to brighten up your home and make it look like it came from a magazine.
Hide your cords
There is nothing that screams out amateur like having our cords everywhere. This is especially so if you have various electronic gadgets in your living room area. Fortunately, you can easily hide your cords by using a cord cover kit. Such kits are easy to install and inexpensive. You can also use plastic shower rods to hide your code. Plastic shower rods are inexpensive, easy to cut, and expandable. As such, you can squeeze in several cords in one piece.
All in all, it doesn't matter what your professional trade actually is, be it affiliate marketing, computer science or a taxi driver, you want to give off a professional vibe when you embark on various home improvement projects, you should look at your finishing touches. Your work needs to be polished, not shoddy.