Bright new sassy pop from old London town…
What's the title of your latest release, and what does it mean to you?
My latest (and first) release is called 'Signs', and it is one of my most personal songs. When I first wrote it, I had no plan on releasing it as I felt extremely vulnerable, but I decided to turn this into an empowering feeling and OWN it. It's honest, and we need more honesty in this world.
What was the hardest part about putting this release together, and why?
I guess the vulnerability of it was scary (at first)… but now I'm just proud for owning my story, and the reaction has been mad crazy so far and so unexpected, so that has made it all worth it.
Who produced the release – what did they bring to it?
My main boys! Lucan Mills and Rhys Fletcher. I wrote the pre-chorus and chorus to 'Signs' at home, and then I took it to them and they brought the rest of the story to incredible life. Their creative vision matched mine and I am so grateful for them – they are beyond talented.
What do you want the listener to take away from listening to your music?
EMPOWERMENT.
How does a track normally come together? Can you tell us something about the process?
For 'Signs', I wrote the pre-chorus and chorus as I was drifting off to sleep, and then I recorded it into my phone (it sounded awful lol), and the next day I sat at my piano and put it together. But for other songs I have written, I usually get inspired by something someone has said, or something I've seen that has triggered/sparked an emotion, and all my emotions go into my songs – it's my therapy.
What band/artists have influenced you the most since you started this project, and why?
Freddie Mercury, Dua Lipa, Noga Erez, Gwen Stefani, Charli XCX, UpSahl, Two Feet. The list really does go on. They are all so creative in not just their music, but their visions, and they all express a powerful and memorable form of individuality which is so inspiring to me.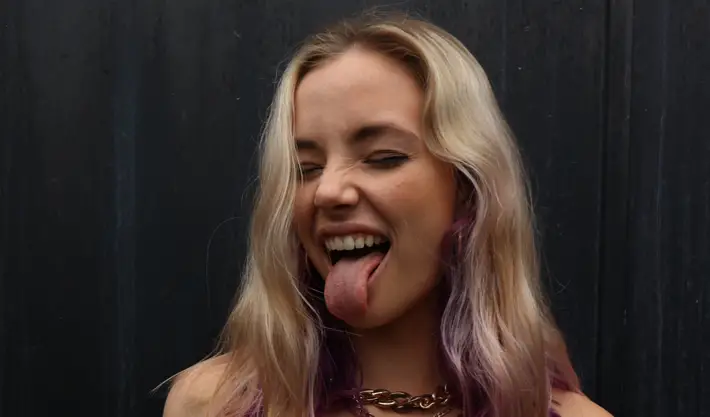 What countries would you like to tour? Are there any standout venues you'd like to play in?
I'd love to tour the US/Canada one day. Europe is also on the list, as well as Australia/New Zealand too. Literally anywhere. Bring on the world tour haha.
What ambitions do you have for the band/your career?
I'm really enjoying the process and taking it all day by day. So for now, I am working towards my first live show next year, and of course new music drops too!
Finally, as you leave the stage, what are your parting words?
As cliché as it sounds, I'd like to thank those who have listened and supported me, and hope that this song makes you feel as happy as it makes me feel. That means more to me than you could know and I can't wait to keep giving and show you what's coming. Oh and go listen to 'Signs' right now.
For more info visit: instagram.com/gia.lily