No11 Somerset House, Harrogate – Restaurant Review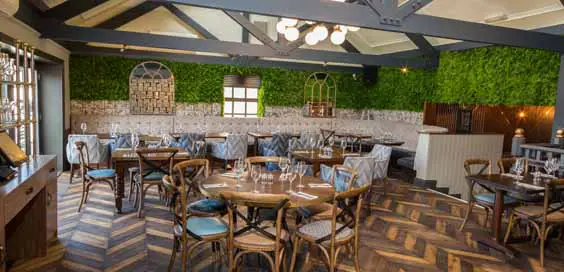 By Roger Crow
It's Saturday lunchtime on one of the busiest weekends of the year in Harrogate. The streets are heaving with super cars, moneyed locals and tourists keen to see what all the fuss is about. I've long had a soft spot for the place, whether reporting on the annual Crime Writers' Festival or just pottering around town.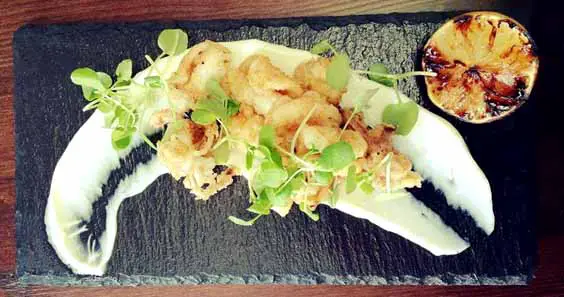 Today my partner Rachel and I are in town to check out No11 Somerset House, a cosy eatery featuring a pub-style vibe. There's a good mix of dishes on the menu, so I opt for an old favourite: a prawn and salmon cocktail starter. It's a flavoursome few mouthfuls with lemon butter, capers and granary bread. Rachel opts for battered onion rings, which sadly are far too greasy. The excess oil mixed with harissa mayonnaise does not go down well.
Thankfully, our servers Ruth and Katie do a superb job of ensuring we're well catered for as we watch life go by from our bay window vantage point.
My main is a 6oz prime Yorkshire beef rib burger with smoked applewood cheese and bacon along with fries, tomato tapenade and basil aioli. The burger's great; although the bacon is a little too fatty, but the fries are superbly moreish. I leave a third of everything to ensure I have room for dessert.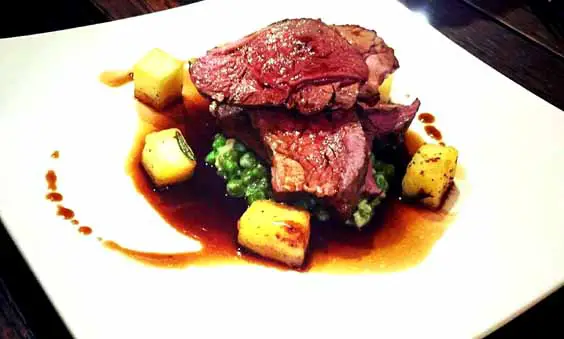 "Staff go the extra mile and the setting is perfect"
Rachel's halloumi burger main is "tasty but not exceptional". The mouthful I have goes down a treat, enhanced by caramelised red onion marmalade, plum tomato, baby gem lettuce and fries.
Highlight of the meal is our desserts. My brownie with northern bloc hazelnut Tonga bean ice cream is a calorific treat. I savour every last crumb, while Rachel's pink lady rhubarb tart with rhubarb-infused creme anglaise proves a big hit and works well with her rhubarb Slingsby gin.
The prices are affordable and the place is very pleasant, with cosy chairs and a laid back feel. Obviously tastes differ, so each to their own, but for me, crispy bacon and less oily onion rings could have made a good meal even better.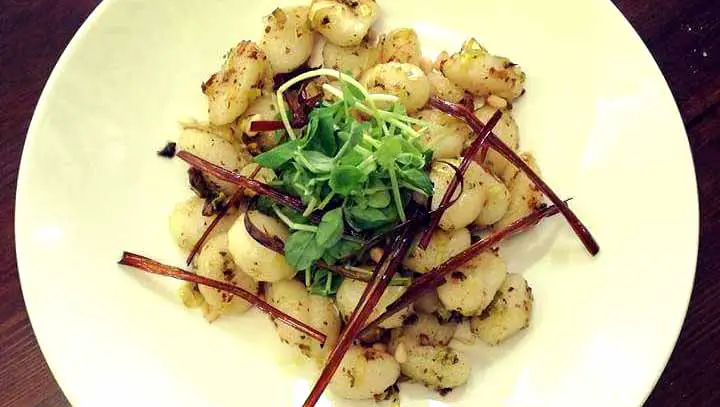 It might not be the most mind-blowing main I've ever had, but because the staff go the extra mile, and the setting is so perfect, it deserves extra brownie points, and not just for the excellent namesake dessert.
Whether you're a local or just in town for a few hours, it's well worth a look if you fancy a break, especially after all that shopping.
Editor's update: In August 2017, No11 Somerset Place closed down.
No11 Somerset House, 11 Parliament St, Harrogate, West Yorkshire, HG1 2QU
Opening hours:
Mon – Thu: 12:00 – 23:00
Fri – Sat: 10:00 – 01:00
Sun: 12:00 – 23:00
01423 531 735