Arras, York – Restaurant Review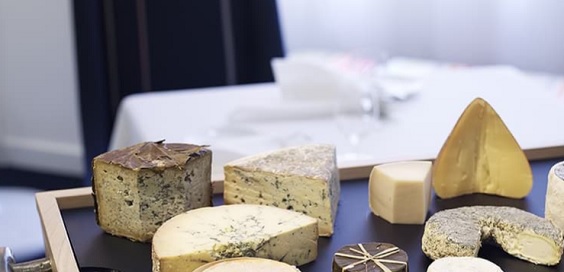 By Roger Crow
Some restaurants really hit the nail on the head, from the warm welcome to the terrific decor and, of course, the excellent food. York's Arras has all of that and more.
From the minute I walk in, I adore the vibrant, airy interior decoration. The walls are playful, yet sophisticated and are a good of indication of what's to come. A wonderful canvas mirrors the colours of the stylish chairs. The whole ambience is fresh, vital and welcoming.
Martin, the restaurant manager, shows myself and an old friend to a window table, and we embark on an hour-long culinary odyssey. "At Arras we strive for thought provoking, interesting food," explains the website blurb. "We look to our past for inspiration, to evolve our food into the future."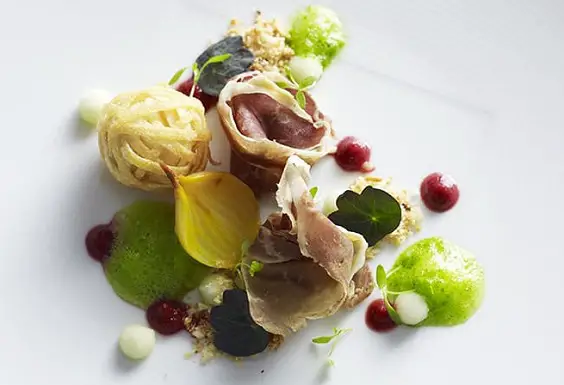 "Crisp and moreish"
Chef Adam Humphrey certainly does that, and goes the extra mile in terms of excellence. Elizabeth, our waitress, does a fine job of presenting the dishes, in between our inevitable Steve Coogan and Rob Brydon impersonations. As lovers of The Trip, it's hard not to break into impressions of Michael Caine in between courses.
The sourdough bread is crisp and moreish, especially with a Yorkshire Lager. (Yes, that's the brand rather than a generic description, and yes, I will be 'researching' it again in the near future). Each dish that follows is a delight.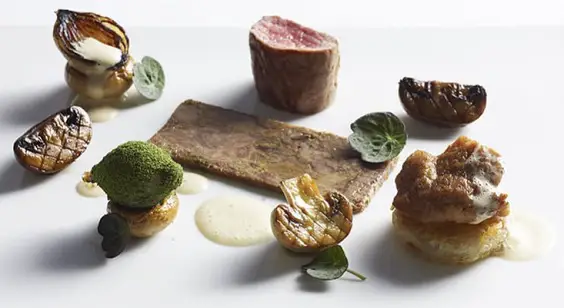 "Beautifully prepared"
Palates are tickled by deep-fried Camembert with cranberry, puffed rigatoni, and house-cured mackerel on sourdough toast. The follow up of roasted baby sweet corn with buttermilk and coriander is a triumph, and sets me up for a terrific lamb curry.
It's beautifully tender; the sauce is perfectly judged: not too spicy to be overpowering and not so tame to be underwhelming. I'm salivating just at the memory of that naan bread.
My final course is equally mouthwatering. Beautifully prepared pork which melts in the mouth. The mushrooms and prawns are a delicious accompaniment. So yes, I have reached into the big bag of superlatives and sprinkled liberally over the above, but it's worth it.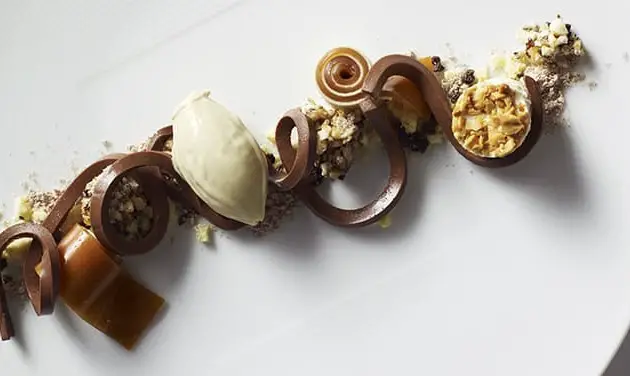 "Boost to the region"
Given my friend's empty plates, I'd say this was unanimously dining at its finest.
As a theatre performance beckons, we don't have time to stop for dessert, but on the plus side I'm not so painfully full that I need rolling out of the front door.
It's a while since I've been to this part of York, and it's changed radically since my last trip, but Arras is a definite boost to the region, and the city. I can't wait to return.
Arras, The Old Coach House, Peasholme Green, York YO1 7PW
Opening Times:
Lunch: Wednesday to Saturday 12pm-2:30pm
Dinner: Tuesday to Saturday from 6pm-9:30pm
01904 633 737
arrasrestaurant.co.uk