Solo: A Star Wars Story (2018) – Film Review
Director: Ron Howard
Cast: Alden Ehrenreich, Emilia Clarke, Woody Harrelson
Certificate: 12A
by Roger Crow
After The Last Jedi was released in December 2017, some hardcore Star Wars fans were left reeling. Writer/director Rian Johnson had created a space oddity. It was not the box-ticking fan favourite The Force Awakens, but something rather different. Trippy, bold, daring, a bit cheesy and far too long. It also featured a couple of shark-jumping scenes that ranked as low points of the saga.
While the fans waged long debates over Episode VIII, director Ron Howard was trying to keep his own Star Wars movie on track. Original Solo directors Phil Lord and Chris Miller had been shown the door and Howard was brought in to rescue the project. There were rumours that Alden Ehrenreich was struggling as the young Han Solo, but I had a good feeling about it. And my faith was justified with a rock solid, fun, thrilling occasionally moving fantasy adventure.
All of the cast are terrific. Emilia Clarke has genuine big screen appeal. Donald Glover makes a great Lando Calrissian, and terrific support comes from Woody Harrelson, Thandie Newton and Paul Bettany.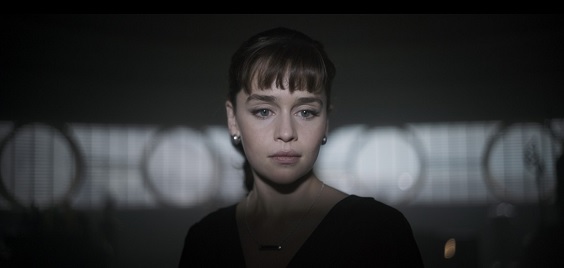 "Plenty of edge-of-the-seat tension"
Fans of Howard's Willow will be thrilled at the cameo from Warwick Davies, and if like me, you've been obsessed with the space pirate for 40 years, it's a joy to see some of the Easter eggs peppered here and there.
An artefact from a book cover (Han Solo and the Lost Legacy) appears on Paul Bettany's ship, and I've no doubt there are countless others for spotting once the DVD is released.
The script is great even if not all of it makes sense. Jonathan Kasdan and dad Lawrence (who penned the best episodes) flesh out the pivotal moments in Solo's life. Fans who have long wondered what the 'Kessel run' was and why it mattered will be thrilled by the action scene which features plenty of edge-of-the-seat tension and one of the best loved ships in sci-fi history, the Millennium Falcon.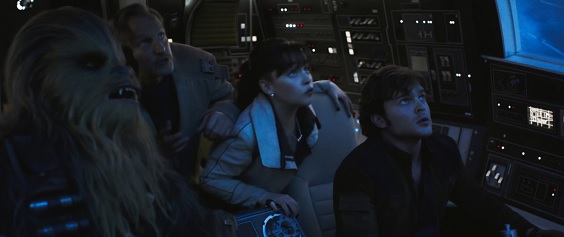 "Funny and touching"
The whole thing looks terrific. It's a beautifully designed movie, and John Powell's score is wonderful. Of course the John Williams moments flashing back (or forward in this case) to The Empire Strikes Back is the stuff of movie nirvana.
And then there's Phoebe Waller-Bridge, one of my favourite actresses thanks to her work on sublime adult TV comedy Fleabag. Despite playing a motion-captured droid here, her personality shines through. (Yes, I will be buying an L3-37 action figure when I get a chance). The relationship between her and Lando is both funny and touching.
And a mention for Joonas Suotamo, whose Chewbacca is still one of the franchise's greatest assets. Every growl, bark and gesture is a joy, while the relationship between him and Solo is as touching and joyful as Harrison Ford's with original Chewie, Peter Mayhew.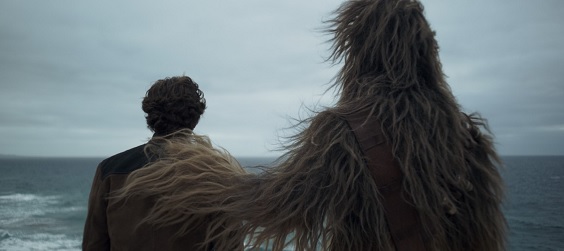 "Plot twist"
So, how does it rank in the saga? Well, Empire (obviously), A New Hope, The Force Awakens, Return of the Jedi, Rogue One, Solo, The Last Jedi, Revenge of the Sith, and joint last, Phantom Menace and Attack of the Clones.
You won't agree, but that's fine. Each to their own.
I hope we get another Solo adventure, and given a certain plot twist, there's every chance we will.
9/10