Everything You Ever Wanted to Know about New Zealand Pinot Noir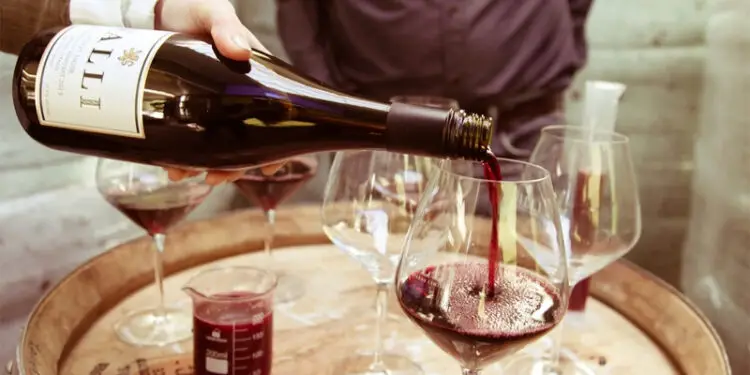 New Zealand has already claimed the crown for its high-class Sauvignon Blanc which is top-rated in the world of white wine, but this amazing island country has another rising star known as Pinot Noir.
Native to Burgundy, Pinot Noir is one of the most popular light-bodied red wines in the world, with the distinctive taste of fresh red cherries, fresh roses and earth minerals.
Pinot Noir is the second most planted grape in New Zealand. Its cooler climate and soil make the perfect terroir for producing the first-class Pinot Noir wine in the world.
New Zealand Certified Sustainable Vineyards
According to the New Zealand Winegrowers 2022 Sustainability report, more than 96 per cent of all vineyards in the country are certified as sustainable, including 1,840 vineyards and 310 wineries. Moreover, 10 per cent of the New Zealand wineries have organic certifications. But, these eco-friendly attempts are going even further with their tendency to be carbon neutral and zero waste by 2050. Moreover, half of New Zealand`s winemakers use lightweight bottles, and over 10 per cent have implemented solar panels. With the swift progressive development in eco-friendly wine production, New Zealand is the country of choice for your next enticing bottle of wine.
New Zealand Pinot Noir
The first commercial bottle of Pinot Noir was produced in 1987. Ever since the country is building a high reputation for producing world-class red wines.
Marlborough, Central Otago, Nelson and Martinborough are the key Pinot Noir producing regions in New Zealand. The diverse climate and soil conditions result in wide-ranging styles. The common feature they share is a fruit-based intensity, freshness and characteristic acidity, along with well-balanced structural elegance.
Marlborough
Marlborough Pinot Noir is popular for the mouthwatering, aromatic red fruit flavours of bright berries and plums. Vibrant, with soft acidity, and notes of mineral and exotic spices. Southern regions generally produce fuller-bodied wines due to the warmer climate and rape grapes.
Best Marlborough Pinot Noir for the Best Price
Framingham Pinot Noir 2018 (organic) – AVG 91
Dog Point Pinot Noir 2019- AVG 95
Fromm Pinot Noir 2019 (organic) – AVG 94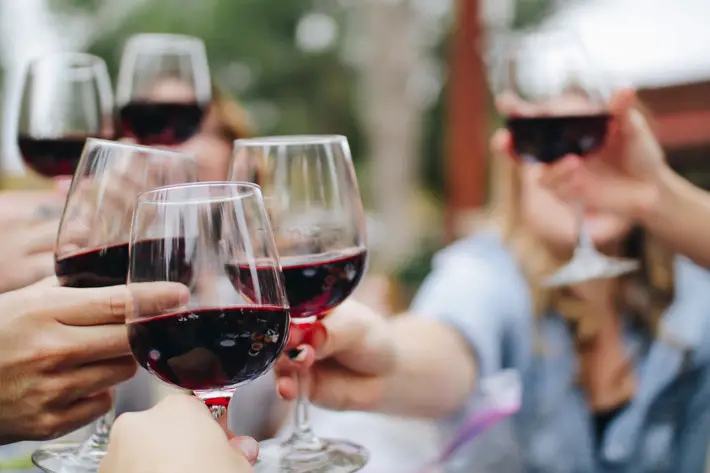 Central Otago
The District of Gibbston Valley offers a unique blend of soft, sweet fruit flavours, including raspberries and strawberries, followed by fresh herbs and spices. Bannockburn and Lowburn are commonly known as the warmer regions that produce fuller-bodied Pinots, with higher tannins, and flavours of dark fruit and cherries. Alexandra, the hottest, driest and coldest town in New Zealand produces unique Pinot wines with predominating notes of dried thyme and blackcurrants.
Best Central Otago Pinot Noir for the Best Price
Rippon Mature Vine Pinot Noir 2017 – AVG 96
Burn Cottage Moonlight Race Pinot Noir 2018– AVG 93
Felton Road Cornish Point Pinot Noir 2019- AVG 95
Martinborough
Martinborough is popularly known as the home of New Zealand Pinot Noir. Spring frosts and dry hot days result in intense, profound and complex wines. Vibrant dark cherries, strawberries and red plum flavours are complemented with mixed spices and mineral notes. Richer in tannins, with a silky texture and long finish.
Best Martinborough Pinot Noir for the Best Price
Craggy Range Te Muna Road Vineyard Pinot Noir 2018 – AVG 94
Craggy Range Martinborough Pinot Noir 2019 – AVG 92
Ata Rangi Crimson Pinot Noir 2018 – AVG 93
Best Food Pairing
Pinot Noir is a highly adaptive wine when it comes to food matching. It has a light texture that pairs perfectly with chicken or salmon, while rich and complex enough to make a delicious gourmet dish with red or game meats. Combines well with savoury dishes.
Pair with turkey, duck or quail; New Zealand salmon steaks; pork, venison, veal or lamb.
Sauce matching: Creamy, Tomato, Garlic.
Serving and Consuming
If you want to fully experience the mouthfeel taste of New Zealand Pinot Noir, it should be cellared for 2-5 years, and served at 15 Celsius degrees. Pour in a wide round bell-shaped glass which emphasizes the sweet fruit notes of Pinot Noir.
● In the last five years, New Zealand Pinot Noir had a remarkable export growth with 10,282 million litres exported in 2020.
● On 18 August New Zealand celebrates International Pinot Noir Day to honour one of the most exported wines in the country. This period of the year falls in the middle of winter in New Zealand and offers an amazing opportunity to visit the most popular Pinot Noir regions and taste the juicy velvety wines.
Top image: Valli Wines