Revolver (1973) – Film Review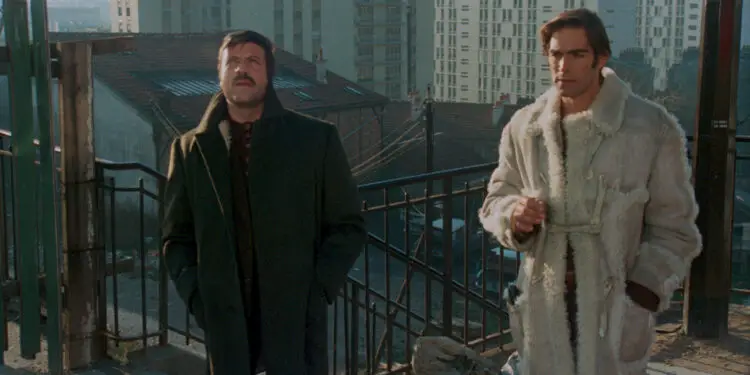 Director: Sergio Sollima
Cast: Oliver Reed, Fabio Testi, Paola Pitagora
Certificate: 15
By Sarah Morgan
"Makes Death Wish look like wishful thinking!" read the tagline for director Sergio Sollima's Euro-thriller, but it's a far more complex movie than Michael Winner's vigilante smash.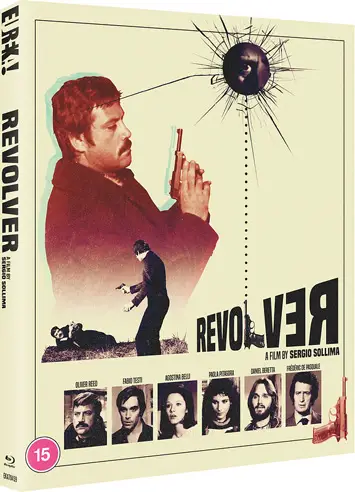 One of Winner's favourite actors was Oliver Reed, who also takes the lead in Revolver. He was then at the peak of his powers, having already made the likes of Oliver!, Women in Love, Hannibal Brooks and The Devils; The Three Musketeers would be released the same year during a very fruitful period for the actor.
"Brutal performance"
In Sollima's movie he plays Vito Cipriani, a Milanese prison governor whose new wife is kidnapped by a ruthless gang – she will only be returned if he organises the escape of one of his inmates, robber Milo Ruiz.
Cipriani does as he's told, but then holds Ruiz hostage in order to ensure his wife will not be killed before an exchange can be made. The two men then journey across Italy and into France on the trail of the kidnappers, uncovering intrigue and corruption along the way.
Reed is paired with Italian star Fabio Testi, who plays the handsome rogue Ruiz. He's a decent foil for the British star, who grimaces and glowers his way through the film, delivering a brutal performance but with a hint of vulnerability. His bizarre pseudo-American accent leaves a lot to be desired, but luckily, his charisma means he's always watchable.
Testi, meanwhile, is all smiles and charm, but nevertheless gives his character a determined edge.
The story, which Sollima co-wrote with Massimo De Rita and Arduino Maiuri, takes many twists and turns, leaving viewers wondering who they should side with, and aghast at the final fate of those involved.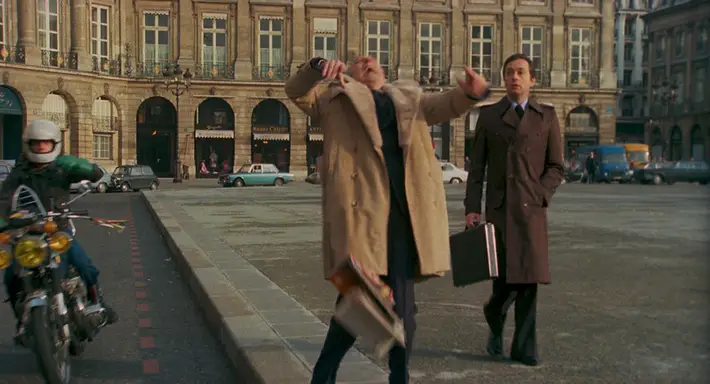 "An extra edge"
Sollima also makes the most of the stunning landscapes Cipriani and Ruiz traverse during their journey across the Alps, an epic trip that concludes with a showdown in Paris. The pair form a reluctant bond en route that will be tested by what they find in the French capital.
If you're a fan of muscular, testosterone-fuelled thrillers, then there's much to admire here, although it doesn't rely merely on brute force for its excitement – the subplot involving corruption in high places gives it an extra edge that is missing from many similar films from the same period.
Finally, listen out for legendary composer Ennio Morricone's memorable theme, 'Un Amico'. Quentin Tarantino loved it so much, he used it in his 2009 hit Inglorious Basterds.
SPECIAL EDITION TWO-DISC BLU-RAY FEATURES:
• Limited Edition O-Card slipcase (2000 copies only)
• 1080p presentation on Blu-ray from a 4K restoration
• English and Italian audio options
• Optional English Subtitles, newly translated for this release
• Brand new audio commentary by author / critic Kim Newman
• Brand new interview with film scholar Stephen Thrower, author of Nightmare USA
• Archival interview with actor Fabio Testi | Original Trailers and Radio Adverts
• A Limited-Edition Collector's Booklet (2000 copies only) featuring two new essays by author Howard Hughes; one covering the background to the making of Revolver, and an extensive piece on Ennio Morricone's "Eurocrime" soundtrack
Revolver is released on Blu-ray by Eureka, £21.99