Gaucho, Edinburgh – Restaurant Review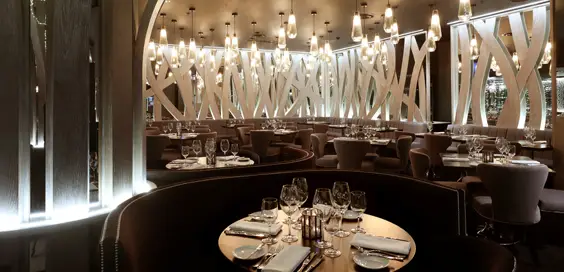 Gaucho, Edinburgh
Restaurant Review
by Roger Crow
When you have a 12:30 booking for dinner, you don't want to be late. Especially when you've just travelled 240 miles from East Yorkshire. Okay, I have driven a long way for dinner over the past 12 months, but this is obviously not just for lunch.
The fact I'm half an hour early is lucky, especially on a Saturday, and thankfully Gaucho does not disappoint. It's a beautifully elegant steakhouse in the heart of the Scottish capital, and though it might be part of a chain (there are also branches in England, Dubai and Hong Kong), this is the only one in this neck of the woods.
We're meeting friends for the first of several meals, and as they've come 4,000 miles, I want to ensure they're impressed. It's a bit of an iceberg of a restaurant. The upstairs is a wonderfully elegant bar, but the real magic is downstairs.
The stunning dining room is a masterpiece of decor. It looks like a James Bond set, all black upholstery and bling. Silver-studded black chairs, carousel-style lightshade. Very posh and impressive. The centrepiece of the room looks like a tree of giant, slightly melted rulers, adorned in lights.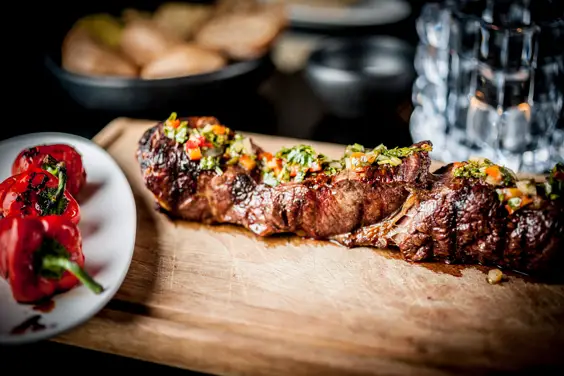 "Surprisingly affordable"
As I survey the drinks list, I think I'll skip the Dom Perignon at £190, and have a beer instead. So, the room is great, the ambience terrific, but what of the food? Well, while the surroundings may look like the haven of millionaires, the menu is surprisingly affordable.
I opt for empanadas, which are a great starter: beautifully cooked and presented. The bread is also exquisite. We're shown the assorted steaks on a chopping board before we choose. Strangely this never happens with chicken or vegetables, but it's all about the sell.
My main, a medium steak with bearnaise sauce and salad, does not disappoint. It could have done with another couple of minutes, but medium is such a precarious preference for any chef. You're never going to please every punter.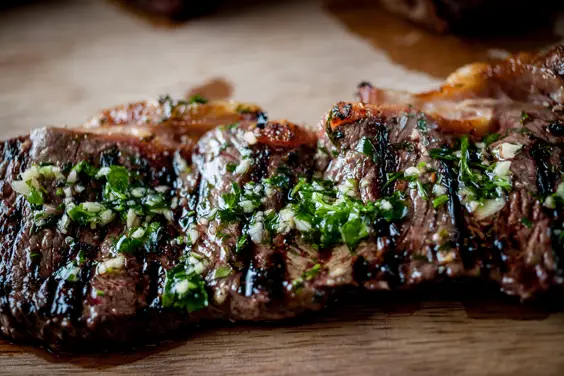 "Culinary magic"
Given the fact my partner and slightly jet-lagged but surprisingly awake friends are equally knocked out by the room and the food, I rest a little easier.
If you're vegetarian, the alternatives are sadly just okay. My partner Rachel has rice balls for starter and ravioli for main. Obviously there's also salad to choose from, but this being a steak house, those who don't eat meat may feel a little uninspired by the alternatives.
Two courses on the lunch menu will set you back £24.50, which given the quality of the food and surroundings is not bad. For an extra £3, you can have dessert too, which seems like a bargain.
I manage a chocolate brownie, because I'm about to embark on a walking Harry Potter tour of the city and need 'maximus calorificus'. (Yes, you're not the only one who can make up latin JK.) It's terrific, especially with dulche de leche and vanilla ice cream.
Like Ms Rowling's wizard, this is also a dazzling display of culinary magic in one of the world's most engaging cities. The staff are courteous and efficient, the food is great and those surroundings are incredible. Recommended.
Gaucho Edinburgh, 4a St Andrew Square, Edinburgh, EH2 2BD
Opening Times:
Sunday to Thursday: 12 noon to 11 PM
Friday & Saturday: 12 noon till 11:30pm
0131 278 3410
gauchorestaurants.com/restaurants/edinburgh