Over and Out by Henry Blofeld – Review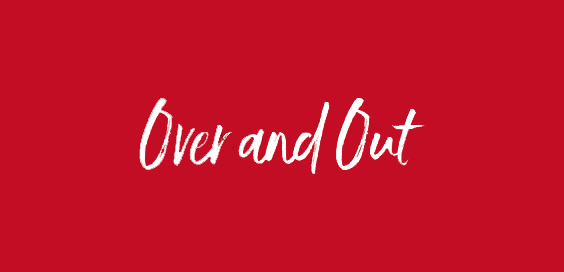 By Karl Hornsey
Since 1972 the distinctive tones of Henry Blofeld have been entertaining and informing listeners of Test Match Special, so this autobiography is a perfectly natural way to mark his decision to retire from the commentary box last year. The announcement that he was to stand down from his duties was greeted with something akin to an outpouring of grief and almost universal admiration for a man who has become a national institution.
TMS itself is a way of life in this country, a broadcasting phenomenon that appeals not only as a method of describing the cricket, but as a bunch of experts, enthusiasts and former players getting together to have a jolly good time – and in the modern era, nobody epitomises that quite as well as Blowers. While the likes of John Arlott, Brian Johnston and Christopher Martin-Jenkins have all been and, sadly, gone, Blowers is the last of the old school, and that becomes apparent as he talks of how he no longer fits with the modern game in its one-day and T20 forms, but still relishes the traditional combat of the Test arena.
"Sheer love of the sport"
This book is packed with tales from inside and out of the commentary box, of his colleagues and their escapades in foreign climes, and of the times he nearly got sacked for inappropriate comments, but what cuts through always is his sheer love of the sport. Cricket is made for the likes of Blowers, the statisticians sitting alongside him and the characters who have graced the field over the last 40 years or so. Typically of the man, Blowers is quite happy telling stories against himself, which he continues to do with his hugely successful stage shows, with former England spinner Graeme Swann in tow for this year's '78 Retired – Farewell Tour'.
Fans of TMS will delight in this book, delving as it does behind the scenes, where, while all may appear to be serene on the surface, the commentators and producers are paddling furiously beneath the water to keep the show on the road. Those expecting CMJ to be as organised and methodical as he appeared, or for Johnners to simply be the lovable fool are in for a shock, but Blowers has such a mine of incidents and people to draw from that the book just draws you in and leaves you wanting even more.
"Doesn't hold back"
Of particular interest is how TMS developed from its relatively staid beginnings and developed into the more down-to-earth production that became almost as famous for its cakes as its cricket, under the stewardship of producer Peter Baxter. The likes of Geoffrey Boycott, Don Mosey, Trevor Bailey, Vic Marks and Aggers all feature highly in Blowers' thoughts, and, while he may be an avuncular and amiable type most of the time, he doesn't hold back on those with whom he didn't quite see eye to eye. His times abroad haven't always been sweetness and light, but one gets the feeling that whatever scrapes he gets himself into, this is a man who always comes out on top and smiling at what has transpired.
With his retirement came a definite feel of the end of an innings, both for Blowers and TMS, although the latter is in safe hands thanks to the likes of the aforementioned Aggers and Marks, Simon Mann, Michael Vaughan and Phil Tufnell. As he himself testifies, the time was right to go, but it's not as if he's died and gone completely from public view. There is life in the old dog yet, and for anyone with the remotest interest in a broadcasting legend and the institution that is TMS, this is a wonderful read that bears the hallmarks entirely of one Henry Blofeld.
'Over and Out: My Innings of a Lifetime with Test Match Special' by Henry Blofeld is published by Hodder & Stoughton, £20 hardback