Die Last by Tony Parsons – Review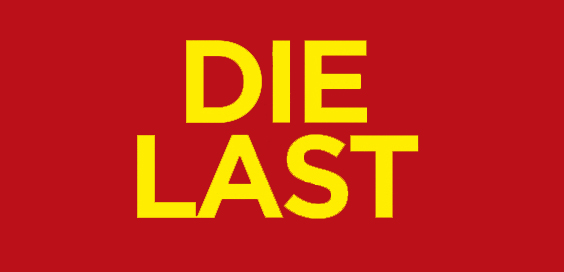 By Sandra Callard
Tony Parsons' latest novel is a tightly scripted crime story that starts with a breathless speed and jolts you straight into the unsavoury world of people trafficking. The book is violent but not gratuitously so, and the leading protagonist, DC Max Wolfe, is a tough London detective with a heart. The traffickers are by definition the most ruthless of criminals, but Wolfe is on their trail with a vengeance that becomes personal.
The trail takes Wolfe and his colleagues to the refugee camps at Calais and Dunkirk, where desperation and dispossession forces some to attempt to board anything that moves towards England. Their flimsy hopes are manipulated by criminals who are the scrapings of humanity, but this dreadful scenario is heightened by Parsons to a crusade which our own humanity compels us to join.
"Compels you to read on"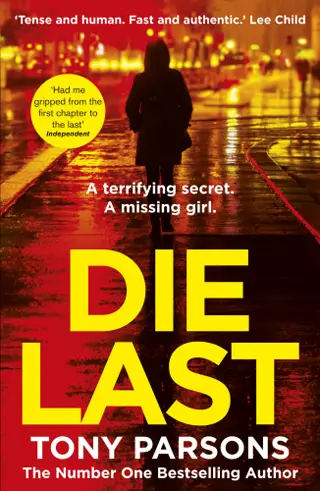 The twists and turns of the plot are many as Wolfe and his colleagues at Savile Row station battle to discover who is masterminding the extensive and bloody world of the traffickers, and the denouement is as satisfying as the preceding chase.
Parsons pulls no punches. His prologue is a figurative blow to the sternum which takes your breath away, makes you squirm, but compels you to read on. His Part Two of the book, 'Shadow People', is an in-depth resume of man's brutality, and represents Parsons' vast and informative research, both of the criminal world and that of the London police. It is horrifyingly realistic, but with a thread of humanity which gives us hope.
DC Max Wolfe is a great character, as tough as old boots, with an appealing chunk of compassion for the young and the old, and a love of dogs which immediately ameliorates his tough stance. His colleague at Savile Row Station, DC Edie Wren, is a good foil for Wolfe, who obviously has a strong penchant for her. Maybe Parsons will elaborate on the theme in the expected further novels of Wolfe.
"Riveting story"
This is a gritty story highlighting a subject which has levels much deeper than the scenes which we view from our sitting rooms. The tentacles of the problems of mass immigration and the sub-humans who thrive on its misery, are far-reaching and deep, and it is brave of Parsons to tackle a subject as emotive as this – but he does pull it off. He sets his course through the mire which results in a shocking, informative and compelling story which nevertheless shines with the compulsion of a stomping good story peopled by characters who rise and fall through our spectrum as we happily stake our claim to our heroes.
Parsons is superb. He produces a riveting story from an unedifying subject which grips from start to finish. It horrifies, informs and thrills , and you cannot turn away until the very last page. Now that's how a book should be.
'Die Last' by Tony Parsons is published by Arrow, £7.99 paperback