Nine of The Best Cars for New Drivers
Congratulations! If you've clicked on this article, you're probably a new driver, which also means that you've recently passed your driver's test. Being able to drive provides an immense feeling of independence, however, it also comes with a great amount of responsibility.
New drivers are often given a lot of stick for their driving habits. New drivers have to deal with higher insurance rates, black boxes, and with sharing the family car. However, the latter can easily be dealt with. All you need is a budget, some financing, and a few great options to choose from.
Here are nine of the best cars for new drivers.
Kia Soul
The Kia Soul is a sleek, compacted version of an SUV. Although this may a bit tricker for new drivers to get a hang of, the car is equipped with an array of security features. The Kia Soul has blind spot monitoring, a rear-view camera, and a lane assist feature.
The model has even been released as an electric crossover, which offers a more sustainable option for first time drivers. The model received one of the top safety ratings from traffic safety administrations, making the car an excellent choice for first time drivers. Also you may want to consider the new Kia Cerato, a small hatch and sedan range that may fit your taste.
Ford Fiesta
The Ford Fiesta is a super popular choice amongst first-time drivers because its budget-friendly, comfortable, and incredibly enjoyable to drive. The car comes with a three-year and 60,000-mile warranty which falls below what some other competitors have to offer.
If you want to save even more money, you can find hundreds of these cars for sale in the second hand-market. Not only this, but the Ford Fiesta running costs are also low both in terms of insurance and fuel economy.
Toyota Yaris
If you are worried about the environment and the fuel consumption of your vehicle, the Toyota Yaris is the perfect choice for you. With a reassuring 5-year, or 100,000-mile, warranty, you won't be afraid to take this hybrid out for a spin.
The newer eco version is a 'self-charging' hybrid which means you never have to plug it in to charge. This makes it perfect for students or young adults with no driveway.
Renault Clio
If you want a small yet sturdy and reliable vehicle, look no further than the Renault Clio. This car has been a popular pick over the last few years. The vehicle boasts of a five-star safety rating and low fuel consumption.
It also comes with a five-year and 100,000-mile warranty which means that you can count on the Renault Clio to get you to wherever you want to go.
Fiat 500
The Fiat 500 is a classic choice amongst new drivers because it is incredibly easy to both drive and park. Apart from character and style, the Fiat 500 has a great fuel efficiency rate and is easy to insure.
Due to its immense popularity, another great aspect of the Fiat 500 is that it is widely available on the second-hand market. If you're working with a tight budget, you can easily find one of these up for grabs.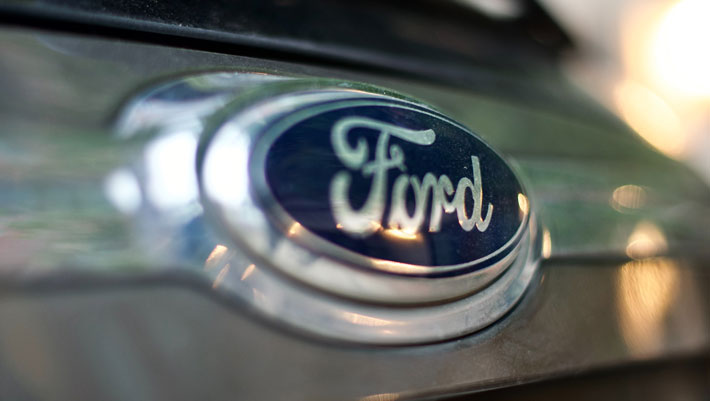 Ford Puma
The Ford Puma is another great SUV option for first time drivers, as the car offers features of both design and practicality. The car has a large boot and five door layout which makes it great for large friendship groups or families.
It also comes powered with an extremely eco-friendly mild-hybrid technology engine which gives the vehicle great fuel economy. For more information on the Ford Puma, or any other car on this list, make sure to check out the carwiki.
Volkswagen Up
The Volkswagen Up has been on the market for a decade, which shows how great of a vehicle it is. The car has obviously evolved over the years, but the vehicle remains a strong contender for first time drivers.
This vehicle isn't as fuel efficient as others on the list, as its 1.0 litre engine produces around 117g/km of CO2. However, the car is great for those drivers working with a budget, as used models can be found for as little as £3,000.
Peugeot 208
The Peugeot 208 is on the higher end of the spectrum, however, in return for the premium price you also get a premium drive. The car offers the option of pure electric power and has a three-year, 60,000-mile warranty.
The car is classed as a supermini and the vehicle comes with a wide range of security features. Apart from 4 airbags, brake assist, traction control, and LED lamps, the car has cruise control and ABS with EBD.
Toyota Prius
The Toyota Prius is a car that screams safety, which makes it increasingly popular amongst new drivers who are still getting to grips behind the wheel. The car has earned the highest safety marks in every category and comes with forward collision detection, lane assists, and brake assists.
If you are looking for a car that is environmentally friendly, the Toyota Prius is a great option. The car has great fuel economy and its also backed with a generous 100,000 mile or five-year warranty.
As we previously iterated, with a driver's license, comes a great deal of responsibility. To drive safely you need to respect all of the traffic safety laws as well as the rights of other drivers on the road. In the blink of a second, anything can happen, so make sure you are always alert whilst driving.
The most important thing a car can do is get you from point A to B in one piece. One of the best ways you can stay safe whilst driving on the roads is to invest in a great vehicle with numerous safety features. Look for features like brake assist, lane assist, and five-star safety ratings.
Nevertheless, your first car will be a memory that you keep for the rest of your life, so you'll want to make the right decision. Your first car will take you on many adventures, so don't forget to enjoy the ride.