Radio On (1979) – Film Review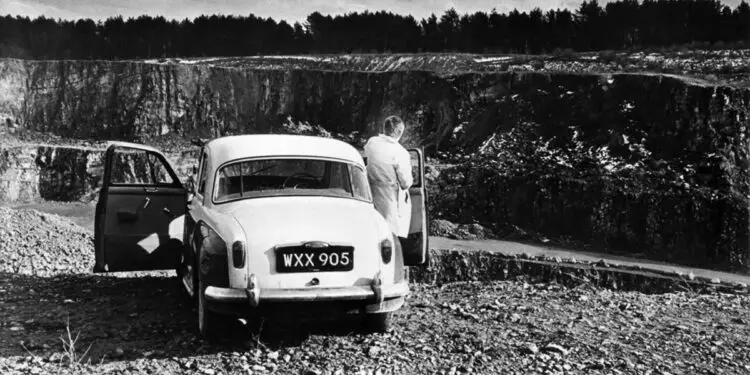 Director: Chris Petit
Cast: David Beames, Lisa Kreuzer, Sandy Ratcliff
Certificate: 18
by Sarah Morgan
British road movies are pretty rare events. Unlike in America, where there are vast open spaces that look incredible on film, our roads tend to be rather dull in comparison. Plus, you're never really that far from civilisation.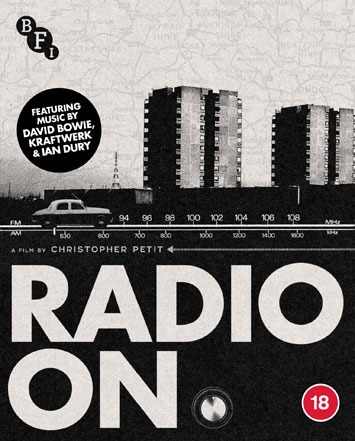 However, in 1979, debut director Christopher Petit managed to make one and it's become something of a cult classic in the years since.
"A loner with nowhere
to go"
It starts well, with an incredible shot panning through an apartment, with David Bowie's Helden version of 'Heroes' playing over the scene. From there we're introduced to Robert, who's perhaps the most lacklustre DJ ever depicted on screen, delivering deadpan messages to factory workers which are more likely to put them to sleep than alleviate the boredom of a long, mundane shift.
On learning of his brother's suicide, Robert drives from his London home to Bristol to find out what happened. Along the way he almost falls foul of an army deserter who is suffering violent episodes due to, presumably, PTSD, an Eddie Cochran-obsessed garage mechanic and a German woman searching for her daughter.
Once in Bristol, he turns up at his brother's home to find his aggressive girlfriend; neither knew the other existed. A subplot involving a porn ring that is reminiscent of Get Carter is also touched upon, but rather than fully investigating – as would probably happen in a more conventional movie – Robert decides to move on, abandoning the vintage Rover that's been his constant companion. He then heads off to who knows where.
Perhaps he's destined always to be alone. Certainly his attempts at human contact seem fractured and unsatisfactory; he is a loner with nowhere to go and nothing to say.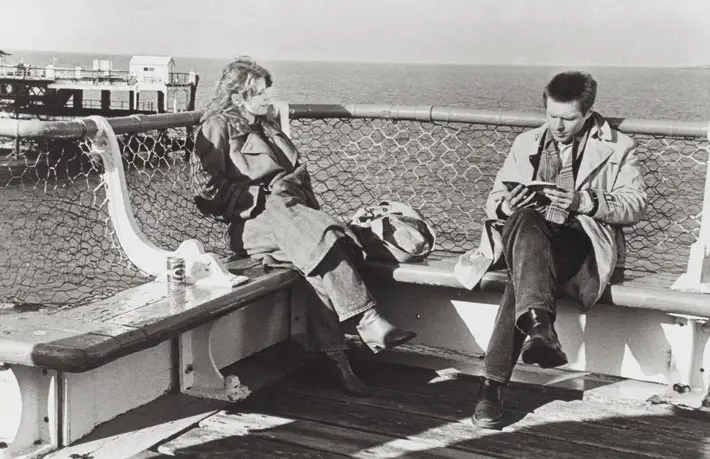 "Superb"
Like some members of the French New Wave, Petit started out as a film critic. However, he wasn't as influenced by the likes of Truffaut and Godard as he was by German cinema. Wim Wenders was an associate producer and his ex-wife Lisa Kreutzer has a supporting role. Wenders also lent Petit his assistant cameraman Martin Schafer. The result is a film that looks more like it was shot on the outskirts of Berlin than along the A4.
David Beames is suitably morose as Robert, while future EastEnders star Sandy Ratcliff also pops up as his would-be sister-in-law. The soundtrack, which includes Kraftwerk and Devo as well as Bowie, is superb; oddly The Police don't feature, despite a cameo from Sting.
If you're looking for all-out action, great character development and nail-biting tension, you're in the wrong place. But if atmosphere and a warts-and-all trip through Britain on the verge of Thatcherism is more to your liking, this is for you.
Special features:
• Newly restored by the BFI from the original camera negative
• Newly recorded audio interview in which director Chris Petit revisits key scenes in Radio On (2021, 52 mins)
• New interview with film writer Jason Wood (2021, 54 mins)
• Interview with Chris Petit and producer Keith Griffiths (2008, 42 mins)
• Radio On (remix) (1998, 24 mins): a digital video essay with radical disruption of the original soundtrack by Wire's Bruce Gilbert
• Coping With Cupid (1991, 18 mins): three blondes from another planet land on Earth to conduct research into romantic love in this short film directed by musician and author Viv Albertine
• On the Road (1972 + 1975, 47 mins): a pair of public information films, with L For Logic providing a flashback to driving tests in the 1970s and The Motorway File, directed by Ferdinand Fairfax (Jeeves and Wooster, Danger UXB), on the dangers of motorway driving
• Original trailer
• Image gallery
• Newly commissioned sleeve artwork by Matt Needle
Radio On is released on Blu-ray by the BFI, £14.99