5 Popular Payment Systems In The UK
The enormous growth of e-commerce over the last 12 months has led to an explosion in the number of online payment solutions available. This can be confusing and intimidating to new entrants to the market, so we've narrowed down five of the best options available right now.
Online payment systems are imperative for e-commerce because they provide both the software for a website's shopping cart to connect to the payment processing network and facilitates all the payments between the merchant and the customer's financial institution, such as a bank. In layman's terms, they allow companies to make money on the internet.
With online commerce continuing to grow at an unprecedented rate with no end in sight, it makes more sense than ever for companies to offer their products and services on the internet. However, choosing a payment platform isn't as straightforward as it used to be because there are so many more options these days.
While potentially confusing for new market entrants, the increase in competition is also an excellent thing for small and medium-sized businesses because it means online payment solutions providers need to innovate and offer special deals to stand out from the opposition.
Worldpay
Chances are you have already heard of Worldpay. According to CardSwitcher, it is the most popular payment processor in the United Kingdom, with around half of all payments made on the internet in the UK going through Worldpay.
Even though it is an established player in the market, the company has been on top of innovation, so it is still an excellent choice for any sized business because there is a ton of flexibility in the plans that it offers.
The two main options that will be interesting to most companies are the pay as you go plan, which costs 2.75% of purchases on the platform plus an additional £0.20 per transaction, which is great for smaller business and those that want to test out the e-commerce waters without a big commitment.
The second is a monthly charge of £19.95 plus 2.75% of each credit card transaction and 0.75% for debit card transactions. This plan becomes more attractive the more volume of sales your website does but can be a bit of a waste of money unless you have an established customer base.
PayPal
PayPal is the pioneer in online payment solutions; it was one of the first and has grown to become one of the biggest in the world by constantly innovating and evolving as the online business landscape has changed around it.
The company made its name by being the payment solution provider for eBay and continues to be fast and reliable and provide one of the most painless experiences for both vendors and customers. These days, it boasts more than two million active monthly users and is used by over 100 000 websites in the UK already.
It is widespread across many different industries, with UK retailer ASOS even going so far as to create a buy now, pay later plan with PayPal called "Pay in 3".
It has long been a payment option on the entertainment portal Netflix and, to keep up with the competition, it is offered by rival streaming media company NOW TV too. The iGaming industry has also adopted this payment solution, as many PayPal casino sites, such as Unibet and Casumo, are offering it to their players.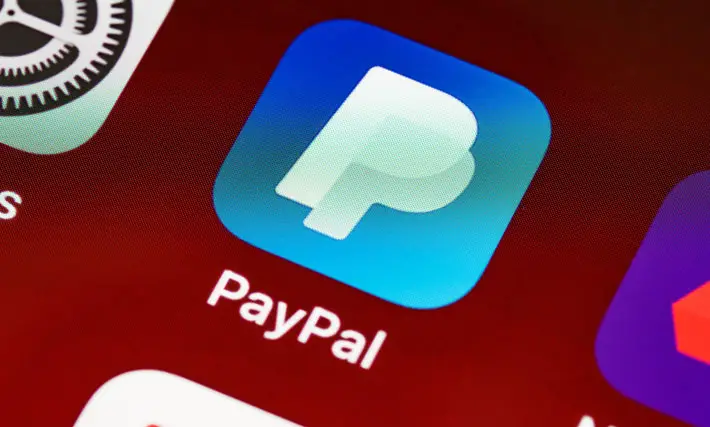 Stripe
Stripe is an Irish-American online financial service and software provider headquartered in Dublin after being founded in San Francisco in 2009. Despite its experience, its offering is one of the least flexible of all the options on this list.
Its two main options are integrated payments, which cost 1.4% of sales on the platform plus £0.20 per transaction for European cards, while for non-European cards, the costs are 2.9% plus £0.20. However, Stripe's main selling point is not in its flexibility.
The company's payment solution offers a unique, customisable form that e-commerce retailers can place directly on their website, so there is no need to redirect customers to a third-party website. In essence, it doesn't change a whole lot about the payment journey, but keeping customers on your site is excellent for building trust, as well as potentially upselling them on the way.
Opayo
Opayo, formerly known as Sage Pay, is a payment processing service that has been running since 2001. The company's roots lie in processing all payments for brick-and-mortar businesses, from customer credit card payments to staff salaries.
On the surface, it could seem a bit of a dinosaur among the other options on this list, but it is still an excellent option for specific businesses. Its history with business payment solutions means it is the perfect option for companies that operate a physical high street shop and an e-commerce website because you can process everything through one solution.
There are no hidden fees or charges; what you see is what you get. Opayo processes millions of payments per month for well over 50 000 businesses in the United Kingdom and Ireland. It is safe, affordable and highly reliable.
Square
Square is an American financial service and digital payments company, and they do things very differently from everyone else. There is zero flexibility with just one simple flat fee of 2.5% per transaction.
There are no needs for commitments and long-term contracts, so it is the perfect solution for small business and new entrants to the market wanting to test the waters. It isn't the cheapest option, but it is more affordable than the likes of PayPal and is the best choice for those wanting to sort out a solution quickly and painlessly.
The biggest drawback is that the company does not offer 24/7 customer support. As there is zero flexibility in the payment plan, it will probably consider moving away from Square as a company grows. However, it is still a great option to start with.