7 Ways Separating Couples Can Cut Down the Cost of Divorce
Divorce can be a challenging, frustrating, and quite often, expensive process. In order to help keep the costs down, we've devised a list below detailing 7 ways separating couples can avoid any unnecessary fees.
The decision to divorce is an incredibly difficult one to make, no matter what the circumstances may be. If you are considering a divorce with your partner, you'll know full well that there are plenty of matters that need to be sorted, including how your assets will be divided and what will happen to your children.
Another issue that many couples fail to address until it's too late is how much the divorce is going to cost. Given that the process will cost more money the more complex and contentious it becomes, it's important for separating couples to consider all of the ways they can keep costs to a minimum wherever possible.
Here, we discuss some of the ways couples can reduce the cost of a divorce, including making a voluntary agreement without court intervention, carefully selecting the right legal professionals, such as those that offer fixed fee divorce and how the use of a nuptial agreement can clarify certain elements.
Read on to find out 7 ways to reduce the cost of divorce…
1. Think of Divorce as a Last Resort
This may seem like a relatively obvious starting point, but it's surprising how many couples elect to start divorce proceedings before they even consider any of the other possibilities that may be available to them.
Of course, simply staying together on the same terms isn't necessarily an option for some couples, but it may be beneficial to explore a separation agreement. A separation agreement is a written agreement that sets you your arrangements while you're separated however it doesn't commit either party to a legal divorce. Although you could still arrange a divorce further down the line if required.
2. Find a Voluntary Agreement
Since no-fault divorce has been introduced in the UK, it's no longer possible to contest a divorce if one party elects to start proceedings. However, when it comes to dividing finances and making arrangements for children, these matters still need to be agreed on by both parties. This can beeither voluntarily or through the courts.
It stands to reason that, if you can make a voluntary agreement for these matters, this will save plenty of time and money in the long run. Court appearances can be costly, especially as you will also have to pay for legal representation, and there is no guarantee that you will receive the desired outcome even after these proceedings have concluded.
If you and your former partner can make an agreement between yourselves without having to go to court, these can be made legally binding using what's known as a Consent Order. So, the terms of your agreement can still be legally enforced where they need to be.
3. Use Mediation
If a voluntary agreement isn't something you think will be immediately possible without some additional guidance, you can consider using mediation to help solve any issues that are getting in the way.
Mediation works by sitting down with a neutral third party, who acts to facilitate a productive conversation about the matters you need to resolve. They don't offer specific legal advice or take sides. Instead, they act to make sure you stay on the right track and are able to remain civil.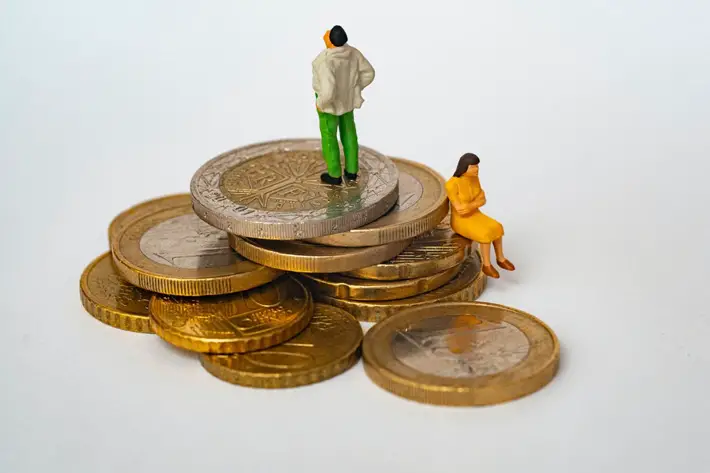 4. Carefully Research the Legal Support You Want
Instructing a divorce solicitor is a daunting prospect. So, you could be mistaken for simply picking the first one you find after a quick Google search. However, it's crucial that you do some careful research when choosing a solicitor, as this could have a huge effect on your costs, both in the short term and the long term.
You will likely have to balance out their fees against their relative experience. You may find a solicitor who offers a free initial consultation but then works on an hourly rate, compared to a solicitor who provides fixed fees. Weigh up how much you ideally want to spend and look for any notable solicitors who work in that price range.
5. Trust the Advice of Your Legal Representative
Speaking of divorce solicitors, trust their advice! While, yes, there may be a very small chance that they make mistakes, they are highly likely to have been through the divorce process with many other clients before and will have substantial experience.
If you trust their advice, you'll be saving yourself plenty of avoidable issues and reduce the need for proceedings to drag on for longer than they should.
6. Use a Nuptial Agreement
Many couples now choose to sign a pre-nuptial agreement prior to or after getting married. These agreements, while not strictly legally binding, offer a clear framework for how assets should be split in the event of a divorce. So long as the agreement fulfils certain criteria, a judge will uphold it if it ends up being contested.
This type of agreement will provide some much-needed clarity and reduce the potential for disputes over the more contentious matters such as finances.
7. Don't Rush the Process
If you're getting divorced, you'll probably want the process to be done and dusted as soon as possible so you can move on with the next chapter in your life. That's understandable, but you need to be sure that you aren't cutting any corners or taking shortcuts that could end up costing you.
Take your time to find the right solicitor, carefully think about how you would like to make arrangements during the divorce and consider your partner's requests. That way, your divorce will be well thought out, and the chances of going through costly court proceedings will be greatly reduced.
Are There Any Other Ways You Can Reduce the Cost of a Divorce?
In this post, we've covered some simple tips to keep in mind if you and your former partner want to keep the costs of a divorce to a minimum.
Are there any other ways of reducing the cost of a divorce? If so, feel free to leave a comment with your suggestions below.
Please be advised that this article is for general informational purposes only, and should not be used as a substitute for advice from a trained legal professional. Be sure to consult a lawyer/solicitor if you're seeking advice on the law. We are not liable for risks or issues associated with using or acting upon the information on this site.