Boardroom Software for More Productive Management
As digitalisation has engulfed businesses worldwide, investment in business software has become part of every corporate strategy. Board management software is a cloud-based system that allows storage, file sharing, transaction, and electronic signatures; it helps streamline workflows, reduces workload, and saves workers time to prepare for meetings.
In an age of hybrid workplaces, where groups are scattered across various areas, it's necessary to make concentration zones in the office. This is a place in the office that facilitates safe sessions. A place where your workers can get together, discuss ideas, talk to stakeholders and consult details.
Some professionals assert that conference rooms are dead, but conference rooms are extremely necessary for current workplaces. In a Gensler survey, over 50% of respondents said planned and spontaneous conferences and networking are the major causes for returning to the office. So you have to make it happen. And it all comes down to operating reliable meeting room management software.
Now, it is necessary to understand that an interactive meeting room solution should include several components to make booking and management meeting rooms a comfortable assignment for your workers.
How board portals for nonprofits improves operations
There are many different aspects to consider when choosing the right board portals for nonprofits, as they are not all the same, but many are equipped with very useful features, which will be an advantage for you.
Let's look at some of them:
● Centralization. Allows you to create a constructor of past meetings and the meetings you plan to have. This helps improve management and enables you to think through implementation. With this feature, you can use the calendar to keep track of meetings, and other board room software members will see the dates planned for meetings, which will help them keep up to date.
● Board directory. Quickly and easily find exactly the online board portal member you need right now. This makes it easier to interact and communicate with them.
● Scheduling. Create agendas; notification will be sent to each member, who will be aware of the next meeting. Our schedules can be created to post related documents for voting, discussion, etc.
● Minutes. An automated mechanism for generating minutes reduces cost and effort, improves accountability, and enhances communication among meeting members.
● Electronic Signature. Forget all the hassle of traditional physical signatures; no more running between offices. Instead, simply request a council member's confirmation for an electronic signature. This is especially important and convenient when you must approve a document as quickly and urgently as possible.
● Reporting. You'll have access to track company goals, use it to assess performance on projects, see where you need to pay attention to critical points, who is at what stage of work, etc.
● Video integration. Holding a board portal meeting via video conferencing can save time and effort. Especially when some board members cannot attend for various reasons, don't put them at a disadvantage as it is possible to hold the meeting by video. This can increase participation and recognition as all board members are shown the same way.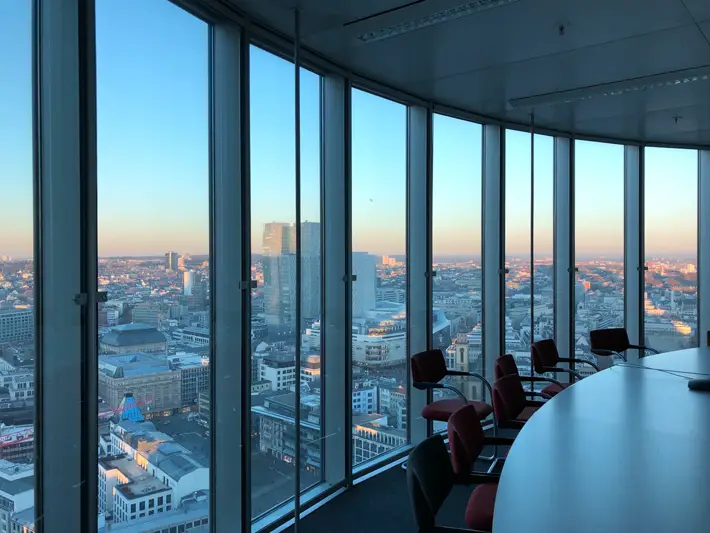 High level of security
Security in companies with a high turnover of information and a large customer base has been the top priority in all aspects of work. This is where the storage of information and documents takes place in the cloud; although many doubt this way of storing data, it is more reliable in recent times compared to physical rooms.
Board document management providers are the best way to protect sensitive information; they are always improving data security and are guided by customer feedback.
Let's understand the security structure of the boardroom software:
● Developers always comply with ISO 27081, FINRA, and SSO.
● Access settings. Data rooms always have an access setting function: you can customise who has access and who can download, forward, edit, or print certain files.
● Two-factor authentication. You'll be able to keep your password and other login details confidential without being compromised.
● IP address access. You'll be able to find out and verify your IP address, find out what geographic location and address you've logged in from, and at what time.
● Sophisticated encryption helps to prevent unauthorized access to the data room, helping to conceal data from uninvited guests. Once downloaded, files are always encrypted, meaning the documents are safe.
● Watermarks. With this security technology, it is possible to identify who has copied and transmitted data.
Extracted
The virtual boardroom software is designed to work for companies whatever their business or industry sector. It helps simplify many work processes and speed up meeting targets and developing various projects. With a wide range of features that you can choose from depending on your needs and those of your team, you will be able to work together and take your company forward. In addition, using this software will raise your credibility among your partners, improve your reputation among your clients and make you more competitive among other companies.
In today's world, you will also benefit from advanced information-sharing technology with enhanced security features that will safeguard your funds and confidential information when needed. You will be able to share documents quickly and easily, setting up access only for users with the necessary permissions. If a member or yourself is ill, you can hold a video meeting, which is very important for productivity, create reports after the session and send agendas, and conduct surveys.